Ofsted has been branded "contradictory" by school leaders after inspectors praised the strict behaviour policies of a school responsible for almost 40 per cent of temporary exclusions across a whole local authority.
The Outwood Academy Shafton, in Barnsley, temporarily excluded nearly a quarter of its pupils last year, totalling almost 3,000 days' worth of suspensions.
The school's fixed-term exclusions accounted for 38 per cent of the total amount of days pupils were suspended across all of Barnsley's 10 secondary schools, figures obtained by Schools Week show.
The measures Ofsted are using here are so contradictory. It's better to pretend Ofsted don't exist and just get on with it
Inspectors graded the school, which was taken over by Outwood Grange Academies Trust (OGAT) three years ago, 'good' this January and praised its tough stance on behaviour.
Leaders were applauded for a "rigorous implementation of the school's code of conduct".
But in February, just one month later, Ofsted wrote to all the schools in the region to warn over sky-high fixed-term exclusion rates.
Barnsley had the second highest temporary exclusion rate in the country.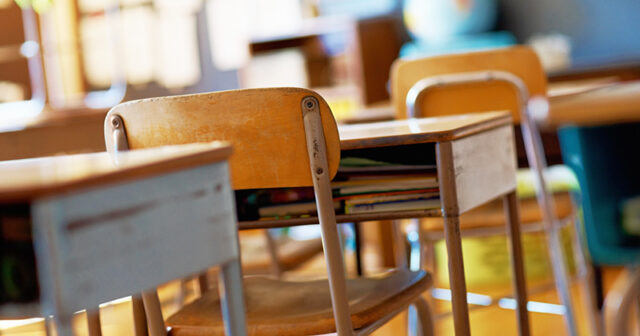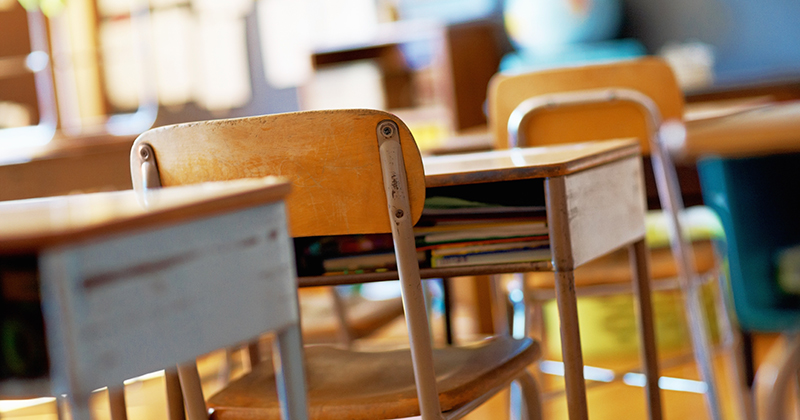 Cathy Kirby, Ofsted's regional director for the north east, Yorkshire and the Humber, said it was "difficult to understand" why the region had such high rates compared to other areas in her patch.
She told inspectors to "look very carefully at the use of exclusion" and consider the findings "equally carefully" when making a judgment about pupils' behaviour and school leadership.
"It's really confusing for schools," said Ros McMullen, executive principal of the Midland Academies Trust. "The measures Ofsted are using here are so contradictory. It's better to pretend Ofsted don't exist and just get on with it".
However Ofsted said there was "nothing contradictory in our stance on exclusions", adding "schools will not be penalised if excluding pupils legitimately".
In Barnsley, 1,258 pupils were suspended for a total of 7,900 days during 2017-18.
Shafton academy's sister school in the area, Outwood Academy Carlton, was responsible for the second highest proportion of suspension days across Barnsley, at 17 per cent. The third highest was Kirk Balk academy, run by the Northern Education Trust, which accounted for 10 per cent of suspension days.
Together OGAT's schools made up more than half of all suspension days handed out by Barnsley's 10 secondaries.
Ofsted's letter was sent to schools in the 10 local authorities with the highest fixed-period exclusion rates in the country.
It came amid a crackdown from chief inspector Amanda Spielman (pictured), who warned it is "never acceptable" to exclude pupils either formally or through pressure on parents with the aim of boosting school performance.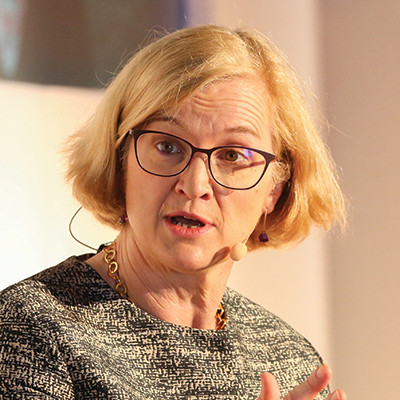 But Paul Luxmoore, executive principal at Coastal Academies Trust in Kent, said Spielman's rhetoric didn't match up with the practice of inspectors on the ground.
"Ofsted inspections are completely driven by Progress 8 data, so you might be excluding the whole bloody school but if outcomes look good, inspectors won't dig deeper."
He added the focus was right, but the "quality of inspectors" was the problem.
An OGAT spokesperson said Shafton and Carlton academies were the worst performing in the local authority when they joined in 2015 and 2016, respectively.
They added: "Considerable improvements were needed, particularly on behaviour so that teachers can teach and students can learn."
However an Ofsted spokesperson said "there is nothing contradictory in our stance on exclusions".
"When judging a school, inspectors always seek to understand the reason behind exclusions, to be satisfied that this sanction is being used appropriately. Schools will not be penalised if excluding pupils legitimately. Indeed, Ofsted will always support schools that take a tough line on poor behaviour."
They added the inspectorate is concerned with schools "using fixed-term and permanent exclusions inappropriately, including when used tactically to send 'troublesome' pupils home on inspection days".
They added that the purpose of its letter was not to identify particular schools but to raise concerns about exclusionns with all local education leaders.