The head of Outwood Grange Academies Trust has said Ofsted "accepted" its "high" fixed-term exclusions as a valid approach to turning around schools after receiving a glowing summary evaluation.
Ofsted heaped praise on OGAT, including its "principled" leadership and "unwavering determination to provide the best quality of education for pupils", during its summary evaluation in May, which allowed inspectors to assess the central functions of the trust as well as the standards of its schools.
OGAT has faced criticism in the past year for its frequent use of fixed-term exclusions, isolation rooms and allegations over the controversial "flattening the grass" policy.
I think here Ofsted has accepted the fact that some of these schools have been broken for generations
In the summary evaluation, due to be published today and seen by Schools Week, Ofsted noted the use of fixed-term exclusions had "reduced notably" across the trust but warned they were still "high" across secondary schools and behaviour was "not consistently good".
"While fixed-term exclusions have reduced by a notable 29 per cent in the past 12 months, they remain well above average overall across the secondary phase in the trust," inspectors said, also noting that absence and persistent absence remained "above average" in secondary schools.
However, the evaluation praised the trust for taking on a number of "weak" schools and the "striking" impact of its school improvement work, and commended the leadership team for a "firmly held belief that 'every child deserves the best'".
Martyn Oliver, OGAT's chief executive, told Schools Week that inspectors had "noted what I've been trying to achieve and they've said 'continue to improve on that work you've already done'".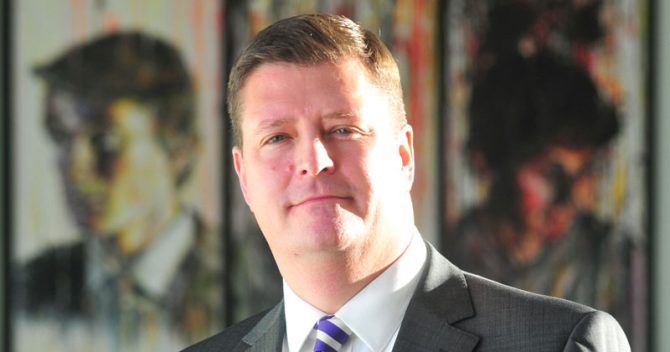 He said the trust sponsors some of the most "vulnerable" schools in the country, and when going into a school where neither staff nor pupils feel safe "you expect exclusions are going to start from a position of being higher than average. I think here Ofsted has accepted the fact that some of these schools have been broken for generations. Decades. Not weeks and months.
"It takes a lot to turn them around and it doesn't happen overnight. I could reduce exclusions instantly and tell people to stop excluding, but if behaviour then gets worse in school you've achieved nothing. There's a balance between the two."
OGAT runs 31 schools, including six that joined from the failed Wakefield City Academies Trust. Ofsted said it has a "track record" for sponsoring schools that were previously judged 'inadequate', eight of which have been found to be 'good' or 'outstanding' since joining the trust.
In December, Schools Week reported the trust's schools had the most fixed-term exclusions in four of the 10 authorities warned by Ofsted about their high rates.
In February, former staff members alleged that pupils were screamed and shouted at until they cried in "flattening the grass" assemblies. One said around 20 pupils were told they were excluded after being thrown out of one assembly in 2016. OGAT has denied these allegations.
The summary evaluation found staff "feel supported and valued" and are "genuinely concerned to ensure that every pupil in every school across the trust is given the best chance to succeed". Pupil outcomes are "strongly improving" and leadership was classed as 'good' or 'outstanding' in every school that has been inspected.
Work to provide more support to vulnerable pupils, particularly those with special needs, was said to be "paying dividends", while one school in South Yorkshire has become a model of good inclusion practice for the local authority and has some of the lowest fixed-term exclusions in the area. Trustees were said to have "not hesitated" to "welcome" a number of weaker schools into the trust.
Leaders and staff articulate the highest ambitions for pupils and for the performance of schools
"Leaders and staff articulate the highest ambitions for pupils and for the performance of schools," the evaluation said. "The trust's plans and actions reflect the expectation that every school will offer an outstanding quality of education to pupils.
"The decision to accept a school into the trust is motivated by the CEO and trustees' firmly held belief that 'every child deserves the best'."
Oliver said he was initially "sceptical" of Ofsted's plans to inspect multi-academy trusts, but now felt it was a "good thing" as long as the watchdog continued to use its most experienced inspectors.
"Parents need the best information possible about the schools they send their children to," he said. "I don't see how that can be bad for the system."
As part of the evaluation, Ofsted considered 10 inspections at OGAT's schools carried out between November and April and visited a further eight schools, with telephone interviews carried out with the principals of the remaining 13 schools. Oliver said inspectors held 84 meetings or phone calls involving over 160 governors, staff and pupils during the four day visit.
The move to new summary evaluations, first revealed by Schools Week, was made in December to replace focused inspections and as a compromise between Ofsted and the government. Ofsted wants the power to carry out full inspections of trusts' head offices but has been warned by education secretary Damian Hinds to ensure the evaluations are not "burdens" on trusts.
The evaluations do not result in a graded result in the same way inspections do.
After the report was published this afternoon, a spokesperson for Ofsted said its evaluation highlighted that pupil behaviour is not "consistently good" and fixed-period exclusion "remains high".
"Five of the seven recent secondary school inspections identified areas for improvement specifically linked to reducing exclusion," she said.
"Consequently, we recommend that the trust continues to improve pupils' behaviour so that the proportion of fixed-term exclusions further reduces across its secondary schools."