The exams regulator Ofqual has written to schools about proposed changes to new GCSE grades, but has left details of the government's new "standard" and "strong" passes off its new aide-memoire.
Sally Collier, the watchdog's chief regulator, says in a letter sent today that she wants to inform schools that her organisation has "added to and refreshed" resources to "explain changes to GCSEs".
It comes after the government scrapped plans to designate the new grade 5 as a "good pass" – and instead rebrand it as a "strong" pass. A grade 4 will now be considered a "standard" pass.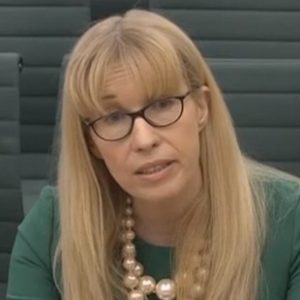 But the new postcard issued by Ofqual does not include references to the new "standard" and "strong" passes, even though Collier said other resources had been updated to reflect the new terminology.
The original postcard issued by the regulator prominently featured the old "good pass" descriptor. The new edition simply includes a line denoting the pass threshold as being below the new grade 4.
As well as the postcards, Ofqual has a set of videos available on YouTube to explain the new system.
Collier said she wanted to assure schools the regulator's use of statistics will "ensure that the cohort taking new qualifications this year will not be disadvantaged compared to previous years".
"In terms of the new GCSEs, this means that broadly the same proportion of students will get grades 1, 4 and 7 and above in any subject as would have got grades G, C or A and above respectively in the old system."
Save