Ofqual has established a new expert group to prise open secrecy surrounding data on how exam grades are awarded and "rebuild trust in the system".
The group will be led by Professor Julius Weinberg, a former Ofqual chair, who said there is a "perception that the system does not work properly and that there is secrecy over the data and processes that drive the awarding of exam grades".
Openness and accountability will, I hope, rebuild trust in the exam system
"Rebuilding trust in the system that determines young people's futures is essential and urgent," he added.
The group will look into how data on schools and student's performance could be "better and more widely shared" with the aim to "improve research that enhances the quality of our qualifications system", Weinberg said.
The move comes as Ofqual tries to rebuild faith in the examinations process after the 2020 fiasco – including by bringing more outside people into the decision-making process.
Schools Week revealed how outgoing chair Dame Glenys Stacey will chair a new "2021 committee" tasked with bringing "more capacity and insight" into overseeing next year's exams. As well as Ofqual board members, it will also include "some independent members".
The government has also announced an expert group to look at solutions for differential learning loss ahead of 2021 exams.
Meanwhile, another aim of the new data expert group is to build "stronger relationships … between the regulator and the statistical, policy and education research communities", Weinberg said.
Ofqual was heavily criticised for keeping details of its ill-fated algorithm secret in the run up to this summer's exams fiasco.
The Royal Statistical Society was particularly critical, claiming Ofqual ignored expert help because its statisticians refused to signed non-disclosure agreements.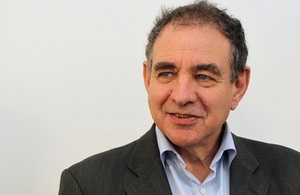 While Ofqual said the RSS's claims were misleading, Sharon Witherspoon, the society's vice-president for education and statistical literacy, said the "lack of transparency around the process has not only caused significant distress for thousands of students, it has threatened to undermine public trust in statistics and their use".
In a blog post published on Monday, Weinberg (pictured) said: "We must give the public confidence that the right lessons are learned from summer 2020."
While he said determining how data might be shared effectively "sounds fairly dry", he said it could effect "fundamental change".
"It is primarily about trust, openness and accountability," Weinberg added. "Trusting others to use and interrogate data to determine how well our exam (and education) system is performing.
"Allowing independent researchers to hold the system to account. Being confident and open. Ultimately openness and accountability will, I hope, rebuild the trust that young people, their parents, teachers and others should have in the exam system."
He also admitted the process for working out the calculated grades this year was "less than optimal", adding "academics will have a fruitful time teasing apart the events and learning what went wrong and why. Trust in the system that awards GCSEs and A levels has clearly been damaged."
But he said better sharing of data will ensure teachers are "better informed about the outcomes of their teaching, and help to guide school leavers to the right course, university, college, apprenticeship or job".
The group of experts (full list below) will act as an advisory board to the data-sharing project that will also include Ofsted, the Office for National Statistics and the university admissions body UCAS.
The board will "look at the research questions that could be asked and the methods used, the data that could be shared and the principles to determine access to the data," Weinberg added.
"We'll need to look at promotion of the use of data to researchers and how to make sure the findings are made broadly available to practitioners and policy makers. This is how we can have impact, and improve the future of young people."
The data-sharing advisory board members:
Professor Julius Weinberg, Chair
Iain Bell, Deputy National Statistician at the Office for National Statistics (ONS)
Nick Hillman, Director of the Higher Education Policy Institute (HEPI)
John Jerrim, Professor of Social Statistics at UCL Institute of Education
Laura McInerney, Chief Executive and co-founder of Teacher Tapp
Sandra McNally, Professor of Economics at the University of Surrey
Natalie Perera, Chief Executive of the Education Policy Institute (EPI)
Dave Thomson, Chief Statistician at FFT Education Datalab