Ofqual has been accused of trying to "scapegoat" a headteachers' union amid the fall-out over deflated grades.
The regulator has been facing challenges to offer an appeal route for schools that followed advice to mark down their own teacher grades in line with historical results.
Geoff Barton, general secretary of the Association of School and College Leaders, had written to Ofqual to express "deep concern" that as a result of centres putting "different weights" on historical performance when determining CAGs, "some injustices remain".
ASCL's recommended approach to producing centre assessed grades (CAGs) was to take into account expected distributions at national level, results in previous years and prior attainment of pupils.
Ofqual's own guidance from the spring also stated that in reviewing centre-assessment grades, heads of centre "should consider how the distribution of centre assessment grades compares with grades achieved by the centre in previous years".
However, Dame Glenys Stacey, Ofqual's interim chief regulator, has stood firm against calls for an appeals route.
In a letter sent to Barton, seen by Schools Week, she also said while Ofqual welcomed ASCL's own guidance to its members on producing CAGs, "it is important to note that it was published before our guidance was finalised".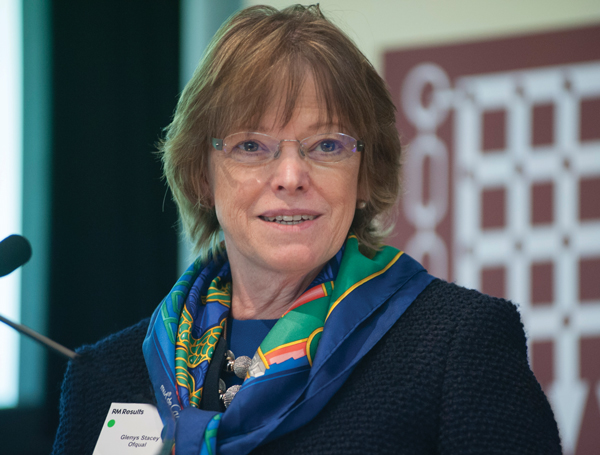 She wrote: "We asked that ASCL 'review [your] document and any communications you issue to make sure it is very clear that there will be formal expectations about this process published by Ofqual shortly and that it is these on which schools and colleges should rely to complete this process'."
Barton has now said they are "disappointed" by Ofqual's response.
He told Schools Week: "We note the attempt in the letter from Dame Glenys to deflect blame by suggesting that ASCL jumped the gun in producing guidance for schools and colleges.
"To be clear, Ofqual was fully aware of and welcomed our guidance, and has never flagged up anything it considers incorrect. Ofqual should focus on remedying injustices rather than looking for scapegoats."
Stacey also reconfirmed in her letter that if a centre took into account the distribution of CAGs compared with grades achieved by the centre's students in previous years they "will have acted within the guidance".
"Indeed, given the care with which centres determined CAGs, we expect it would be very unusual for them to identify systemic issues with their CAGs or for exam boards to find they had made inappropriate judgements about their students' likely performance".
Barton added their proposed route of appeal would allow schools to resubmit grades if their calculations included previous years that were anomalous to the normal trend of their results.
"It would address clear injustices without opening the floodgates," he said.
"However, Ofqual has dismissed even this modest proposal and done so without putting forward any alternative suggestion itself. It bears a heavy responsibility for what went wrong this year and it should be trying harder to put it right."
Unions, including ASCL, wrote to education secretary Gavin WIlliamson last month demanding an independent inquiry into the exam grades fiasco. They are yet to receive a response.
Stacey, in her letter, added: "I would like to assure you that we are committed to learning the lessons from what happened this year and to putting in place robust and effective arrangements, with appropriate contingency plans, for exams and other assessments this autumn and in 2021."