A new panel set up to assess and quality-mark education apps for young children includes no serving teachers.
The Department for Education has named eight academics, consultants, tech company officials and charity workers who will form a panel on early years, language, literacy and communication apps. The panel will produce "tips and guidance" for parents on how to use apps to aid their children's learning.
Ministers' plans to quality-mark education apps were first revealed by Schools Week earlier this month, prompting a cautious welcome from ed tech experts, but also a warning that the project would fail unless a panel of teachers was chosen to test the apps.
This needed to be dominated by teachers, because they have a clearer understanding of what works in terms of learning
But the government today revealed that not one of the panellists is a serving teacher, and only one is listed as having had teaching experience.
The panel will be chaired by Jackie Marsh, professor of education at the University of Sheffield and a leading digital literacy campaigner. She will be joined by fellow academics Dr Rosie Flewitt from UCL and Sandra Mathers, a former primary school teacher who now works as a senior researcher at the University of Oxford.
Its deputy chair will be Olivia Dickinson, a digital consultant specialising in children's and educational digital media. Other panellists from the tech world include Peter Robinson, a director of digital entertainment and education company Dubit Limited and Antonio Gould, executive director of not-for-profit tech company Teach Monster Games.
The panel also includes two representatives of the charity sector; Jonathan Douglas, the director of the National Literacy Trust and Jane Lewis, head of programme development and quality at Save the Children UK.
Marsh told Schools Week the panel consisted of people "with a range of expertise relevant to the task that is to be undertaken".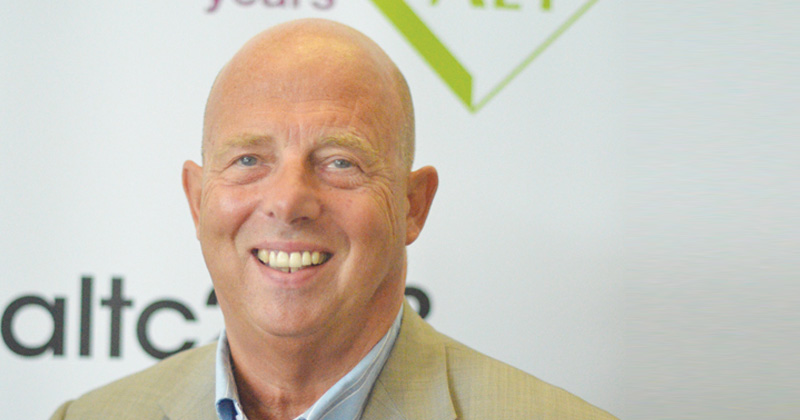 "Of course, the input of current early years practitioners will be of value, and the panel will be considering in due course how best to ensure that they have an opportunity to contribute to the important task of developing andusing criteria to assess the quality of language, literacy and communication apps for young children."
Bob Harrison, a school and college governor who once served as an education adviser to Toshiba, said the "omission" of any serving teachers from the panel was "a big mistake".
"I suppose their only saving grace might be that it's about early years and parents, but I still think they need that teacher perspective.
"This needed to be dominated by teachers, because they have a clearer understanding of what works in terms of learning. They may have ex-teachers, but that's not the same as having people who are currently working and engaging with children."
Marsh said she was "delighted to take on the role of chair" of the panel.
"Young children are immersed in a digital world from their earliest years and have access to many apps on tablets and smartphones.
"There is a need to identify the features of high quality apps that support their learning and to offer parents, carers and teachers guidance on how to select and use apps effectively. The government has rightly identified this as a priority and I look forward to working with the members of the panel on undertaking this important task."
The panel
Chair: Professor Jackie Marsh, professor of Education at the University of Sheffield and a leading figure in children's digital literacy
Deputy chair: Olivia Dickinson, digital consultant specialising in children's and educational digital media, with experience working for Nickelodeon, BBC, Discovery Education, Sky Kids and Amazon
Peter Robinson, global head of research and company director of Dubit Limited, specialising in digital entertainment and education for children
Antonio Gould, executive director of Teach Monster Games, a not-for-profit education technology company responsible for the 'Teach Your Monster To Read' app
Dr Rosie Flewitt, co-head of research, Department of Learning and Leadership at UCL Institute of Education and co-director of the Helen Hamlyn Centre for Pedagogy, with 20 years' experience in early communication, literacy and language research
Sandra Mathers, a former primary teacher and now senior researcher at the University of Oxford, with expertise in child learning and development, including the ways in which this can be supported through technology
Jonathan Douglas, director of the National Literacy Trust, responsible for the Trust's 'Literacy Apps' resource for parents and teachers, and an advocate of the government's work to improve the home learning environment
Jane Lewis, head of programme development and Quality at Save the Children UK, responsible for programme development and innovation, focused on the home learning environment and supporting parents' engagement in early education