Almost all pupils were given some remote learning tasks by their teachers during partial school closures, but year 11 and 13 pupils were far less likely to receive work to do at home, according to new research.
Analysis of a survey of 40,000 UK households by the National Foundation for Educational Research found 90 per cent of parents whose children were not attending school in April 2020 reported their children received "some school work to complete at home".
This was higher among primary and key stage 3 pupils, at least 94 per cent of whom were given some work to do.
However, only around three quarters of pupils at key stages 4 and 5 were given work to do at home, and analysis by age suggests almost half of year 11 and 13 pupils were not assigned any.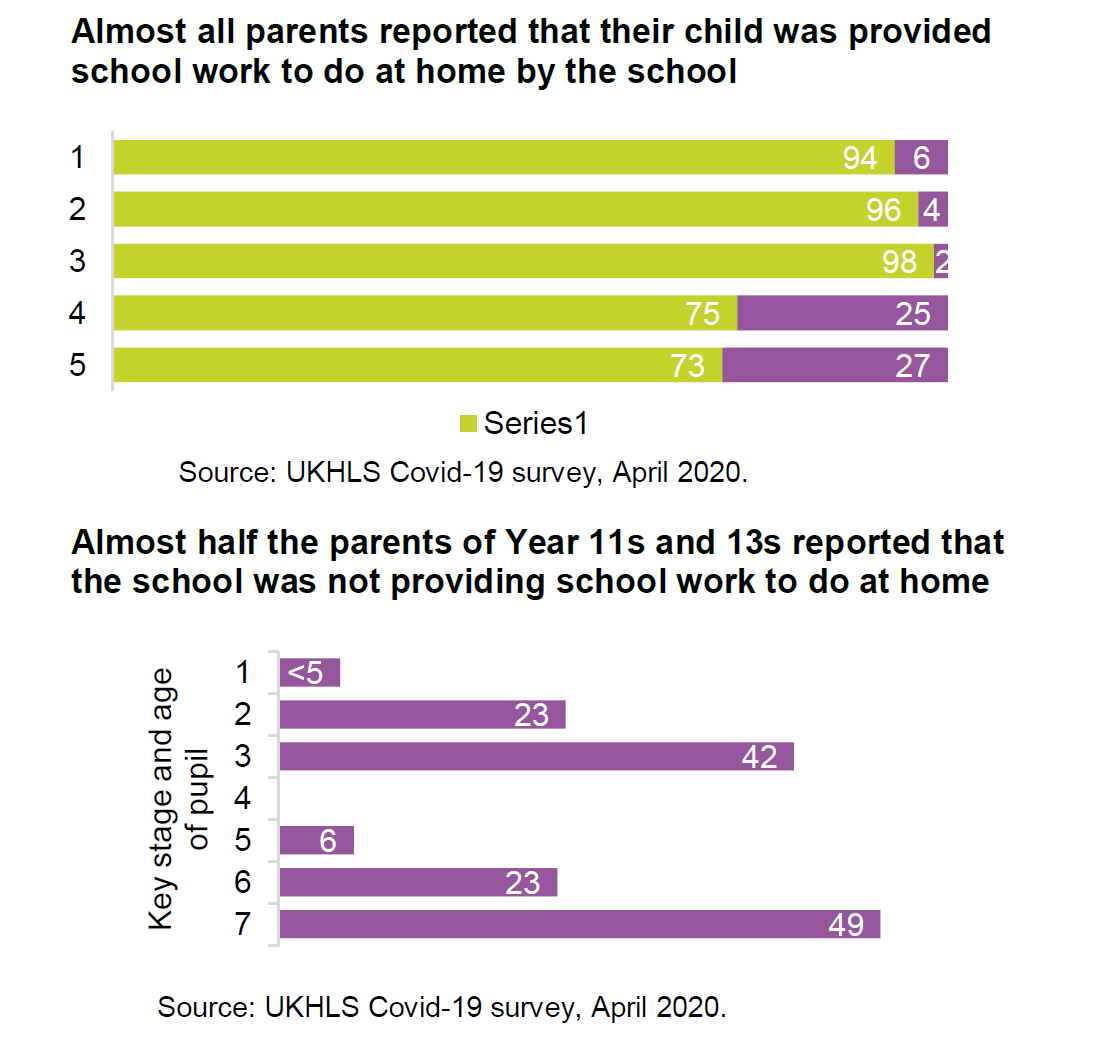 Jack Worth, lead economist at NFER, said it was "particularly concerning that so many year 11 and 13 pupils spent little or no time engaging in learning activities".
"From September, these young people, particularly those from disadvantaged backgrounds, will need more support than ever after what will have been a six-month gap in their education."
It comes amid mounting concern about learning missed by certain groups of pupils, particularly those at the end of their phase of study, and disadvantaged youngsters.
NFER's research, based on data from the UK household longitudinal study, found that on average, pupils from higher-income households spent more time on school work.
For example, 41 per cent of secondary pupils from the highest-income households did at least four hours a day, compared to 23 per cent of those from the lowest-income households.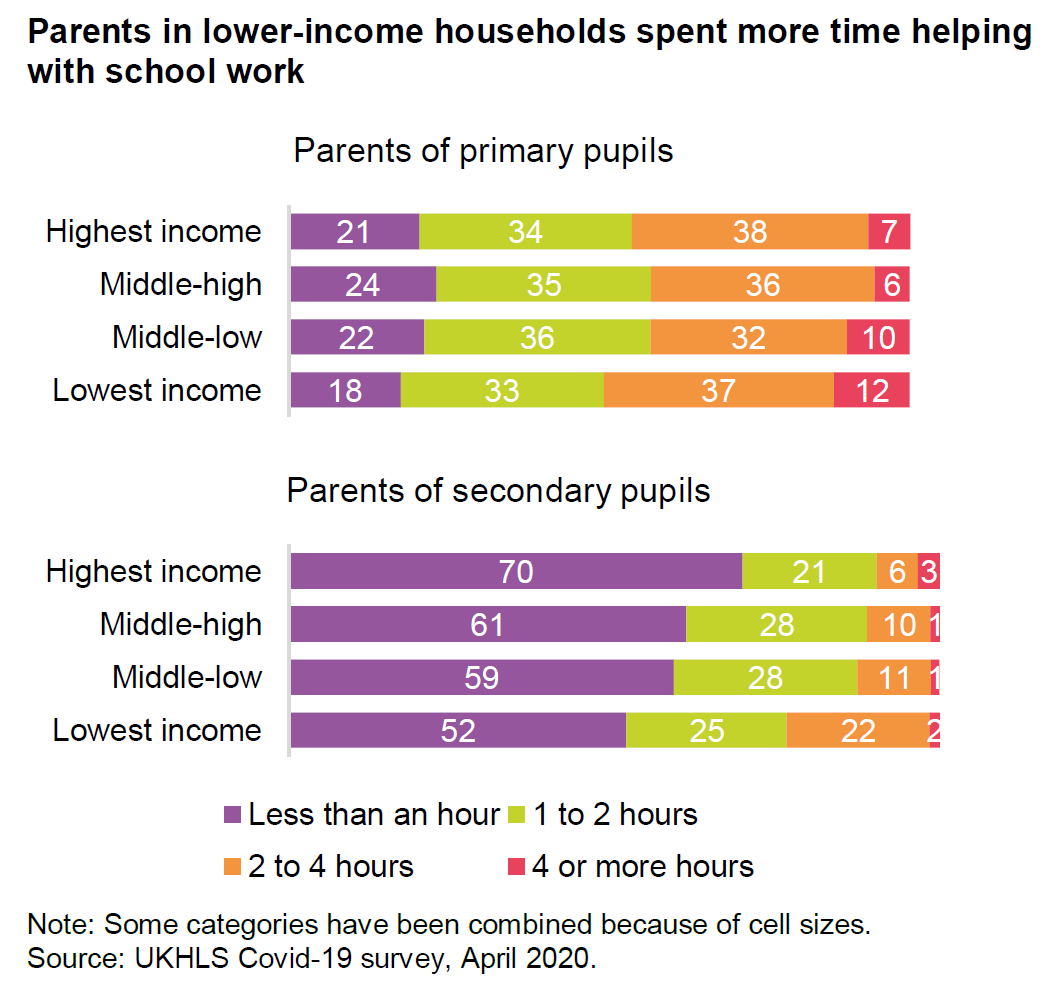 However, the research also found that parents in lower-income households spent more time helping with school work than those in better-off households.
The research also follows a dispute over whether schools have been providing enough work, particularly when it comes to online lessons.
Although government guidance states that there is "no expectation that teachers should live stream or provide pre-recorded videos", some politicians have argued that those that have not done so are failing their pupils.
According to NFER's analysis, offline lessons were much more frequent than online lessons.
For example, 85 per cent of primary pupils and 84 per cent of secondary pupils received at least one offline lesson a day, whereas 29 per cent of primary and 36 per cent of secondary pupils received at least one online lesson per day.
In its report, the NFER called for targeted interventions to address the effects of school closures on pupil engagement and attainment, and said schools and teachers were "best placed to identify which pupils need the most intensive support when schools fully open in September".
The government should also support schools to adopt a "flexible approach" to children from high risk and very high risk households, for example by delaying the enforcement of absence fines, NFER said.
The organisation also called for catch-up funding to be weighted towards schools in disadvantaged areas, and that the government "consider what additional support could be made available for year 11 students as they enter key stage 5 or further education".
Nick Brook, deputy general secretary of the National Association of Head Teachers, said the last term "has been unlike any schools have ever faced", with school leaders having had to "effectively reinvent their schools a number of times over".
"The current situation has reinforced what we have always known: however good the technology, it cannot replace the personal impact that a teacher has. As we look to September, it will be those teachers and school leaders who support pupils with their transition back into school. This report reinforces that pupils will be returning to school each having had a very different experience of lockdown."