Schools will be able to download all marked Edexcel GCSE and A-level exam scripts for free from next year in a move to make decisions on whether to challenge grades easier for teachers and exams officers, Schools Week can exclusively reveal.
The education company Pearson, which took complete control over Edexcel in 2005 and currently administers about 28 per cent of all GCSEs and 22 per cent of A-levels, has confirmed it will develop a new online portal to make all of its marked scripts available free of charge from next year.
Under proposed reforms to the system by which schools can challenge results, set out recently by the exams regulator Ofqual, exam boards will eventually have to accept requests from schools for access to marked GCSE papers, as they already currently do for A levels, but it is not yet know when this will be implemented.
Pearson currently provides GCSE scripts when they're requested by schools, but only after the deadline for enquiries about results has passed on September 19 each year, and for a fee.
We believe it will help schools to drive improvement in teaching and learning in the longer term
But Schools Week can reveal the organisation will scrap its charges and open up access to hundreds of thousands of papers, starting with a pilot this year which will allow schools to request GCSE English papers online from results day and receive them electronically, typically within a day of a request.
The move comes after a long campaign by exams officers and school leaders who have criticised the amount of time and money schools currently waste on requesting scripts which then turn out to be useless because they give little or no clue as to the marker's intentions.
Sharon Hague (pictured), senior vice president at Pearson Qualification Services, said the company wants to make its marking process "as transparent as possible", enabling teachers to "make a quick and informed decision as to whether or not they believe it's necessary to make an enquiry about results".
"We also believe it will help schools to drive improvement in teaching and learning in the longer term, giving them a clear picture of their students' understanding of the subject," she said, adding that Pearson welcomed Ofqual's review of the appeals system.
AQA, the largest provider of GCSEs (42 per cent) and A levels (43 per cent), is also considering its position. A spokesperson said the organisation could "see that this may be really helpful for schools" and pledged to review it "for future series".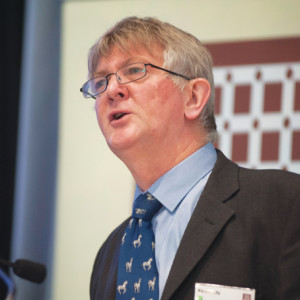 WJEC already allows schools to request GCSE scripts in English language, Welsh language and maths, and claims to be on track to extend this service to cover more subjects in 2017 and to its whole range of subjects by 2018. But a spokesperson would not confirm if it would follow Pearson's lead in the future.
OCR is also focusing on meeting Ofqual's new requirement to allow requests. Mark Bedlow, the board's chief delivery officer, said: "OCR wants to get this new service exactly right for schools and students and therefore will be seeking to implement it for 2017."
Andrew Harland, chief executive of the Exams Officers Association, said exam markers were now less likely to annotate papers with comments, which often resulted in a "tremendous waste of money" for schools that request scripts only to find they don't provide information on which to base an appeal or enquiry.
He said the change would help to build confidence in the system, but warned it would not immediately reduce the number of enquiries.
"I think everybody accepts it's not going to stop or slow down this urgency people feel that they must appeal to challenge the mark. People need to feel confident in the mark, and until that confidence is there, they will still try."