While a lot of loud noise is being made today about the rejuvenation of grammar schools – the secondary moderns that often have to sit in their shadows are quietly planning their own fightback.
The government's controversial decision to approve a grammar school expansion in Kent is set to spark a flurry of similar applications for "satellite" grammars across the country.
But for every new grammar comes even more "secondary moderns" (schools that historically existed in grammar areas for pupils that did not achieve scores in the top 25 per cent of the 11+ examination).
While its official school tag is now obsolete – after the introduction of comprehensives – many schools in counties with selective systems effectively fulfil the same role – taking pupils who do not get into grammar schools.
Facing the news that even more of their community's best and brightest pupils could be snapped up by growing grammar schools, you would expect a downhearted response.
Sir Michael Wilshaw even said today: "Remember this – for every grammar school you create, you create three secondary moderns and I can't see parents queuing up to send their children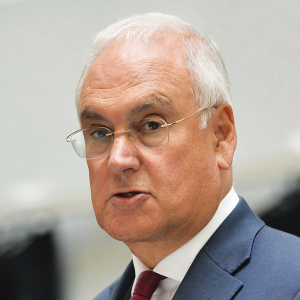 to more secondary moderns."
But Ian Widdows, deputy headteacher at Giles Academy in Lincolnshire (a selective county) and founder of the National Association for Secondary Moderns (NASM), told Schools Week: "Ironically, this may be a good day for us."
He said the announcement has highlighted the work of the group – set up in 2013 – to raise awareness of the successes and hard work of secondary moderns.
His Twitter feed has not stopped all day with encouraging words of support.
"It has provided a vehicle to open further debate about school accountability and inspection processes which take into account school contexts – in particular the ability of its intake."
Mr Widdows was clear he is not against grammar schools, but instead wants honesty. "If there are to be more grammar schools and more secondary moderns, then support all of them appropriately and hold all schools to account fairly."
Schools Week reported earlier this year the government's new "coasting school" plans – to supposedly challenge those schools in advantaged "leafy areas – would actually come down harder on schools with lower ability and less advantaged intakes, notably secondary moderns.
I want to challenge the assumption that grammar schools are always good schools and secondary moderns always bad
A former executive head at a secondary modern, who did not want to be named, said today's news is a further blow.
"There may be faults in state comprehensive schools but if we all committed ourselves to supporting them and improving them then it would produce a much better system than segregation," he said.
"To me – this is more about social class than ability. I saw the effects of grammar education in Lincolnshire [where I used to work] – I couldn't defend it."
But while Mr Widdows accepted secondary moderns are under "exceptional pressure", he added: "They do a great job in very challenging circumstances.
"I want to challenge the assumption that grammar schools are always good schools and secondary moderns always bad."
He now wants to shift the debate towards how all schools can be held to account fairly in a selective system.
"In many ways grammars have not received the level of scrutiny and challenge which other schools have had over recent years and therefore have been left to their own devices while secondary moderns and comprehensives battle hard to get the results which will avoid poor Ofsted judgements."