The Christmas lights are off in London's corporate quarter, but at least one person is home.
Natasha Tiwari, the one-time drop-out trainee teacher who has built a personal tutoring empire, is bounding down the stairs of her office in the capital.
Just 27 with a tiny frame (she must be all of 5ft) she's not the usual picture of education entrepreneurship: yet her company, started just three years ago, now has more than 45 tutors and psychologists, and her client base is global. Being a classroom failure is, it seems, a lucrative business.
In fairness to Tiwari, her path into teaching was strewn with obstacles. Let me do a full disclosure: I was one of the people who first taught her as a graduate on the 2009 Teach First scheme, the programme that takes bright graduates with an aptitude for teaching and gives them on-the-job training in England and Wales' most challenging schools.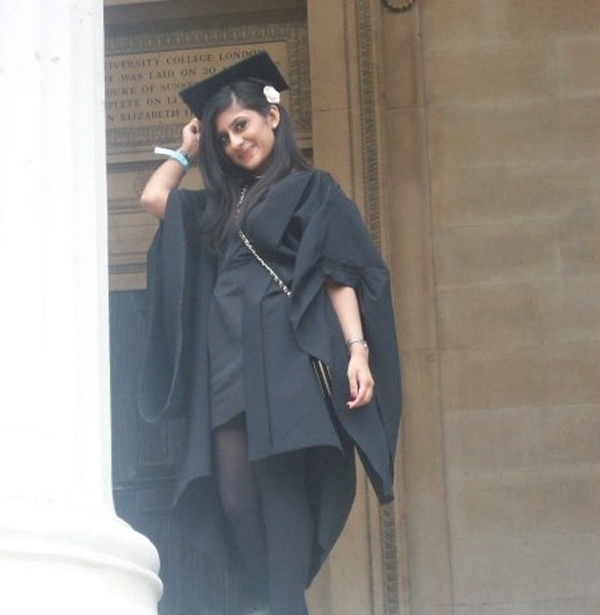 Fearsomely smart, Tiwari applied a second time after an initial rejection. "I was laughing worse than the fake students". She was 21 and one week, the youngest to start the programme at the time.
She found Teach First's six-week pre-school summer training frustrating. I remember someone who didn't seem to grasp what lay ahead. Her psychology degree had captivated her, and she was excellent at picking up on the needs of individuals, but her understanding of what it would take to lead difficult classes seemed naïve.
She concurs: "I'm an optimistic person. I always think things will be fun. I just wanted to get in there and change things. Looking back it was a patience thing, and an empathy thing, which comes with maturity . . . although the more I learn about myself, the more I think I would never have been ready for it."
It didn't help that she was placed as a citizenship teacher in Quintin Kynaston Community School, north London, but was given seven subjects to teach. Back in 2009 the school was presided over by superhead Jo Shuter and rated as outstanding. Despite the positive media image, Tiwari found the school chaotic.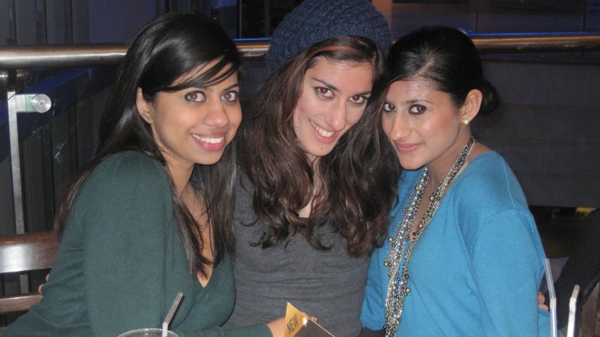 "Maybe if you have worked in other jobs and you've had difficult co-workers, it would be OK, but when I started neither of my managers seemed to like me and I didn't have support . . . I tried to trooper but I quickly found myself in a situation where I was very alone."
Some years later Shuter was dethroned over financial mismanagement and the school's rating plummeted.
But Tiwari wasn't willing to wait: "It just didn't sit right. I got into education because every child should have the scope to achieve, whatever background they come from. But I didn't even have a GCSE in geography, and then I was trying to teach it at A-level. That wouldn't fly in the school I went to, that wouldn't fly in a private school, it wouldn't fly in a good comp."
Her worst lesson was where a child wrote "f*** you" on a book on her desk, but had spelled it incorrectly. Her first reaction was to hold it up and say someone must own up. Immediately, the class began mocking the child for his inability "even to spell the f-word". She knew she was sunk. In February 2010 she left.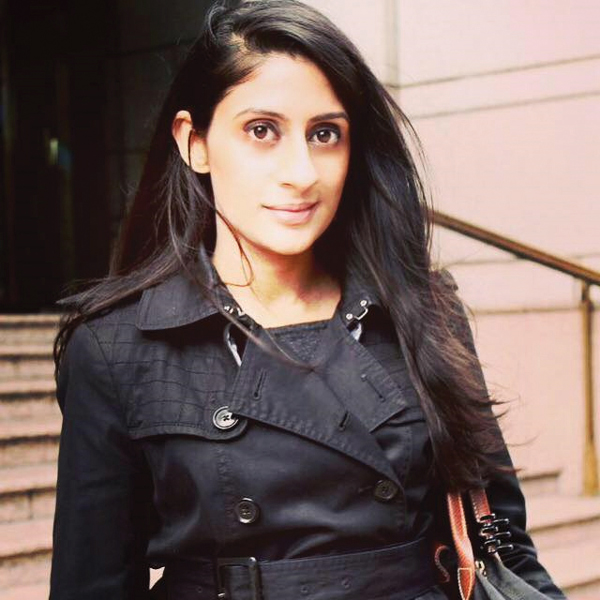 After working for a private equity consultancy – "the money was amazing but it was so dull" – she went back to UCL, where she previously studied as an undergraduate, to complete a masters in politics.
Casually taking on private tutoring clients to earn cash, she found demand higher than the time she had available.
"It just seemed like a very natural move to think 'why don't I hire one or two people to help me'. Then, around that time I was thinking of jobs . . . I would go to interviews – firms around here – and would think 'this is so dull'. But I would be so excited about seeing my tutoring clients later that day. I quickly realised I wanted to make it a full-time career and The Tutoring Team [now known as Elevare London] was born."
Her company was soon tutoring families across London and the Home Counties. Now, her clients are global. She recently visited Kazakhstan. Other families are in India and Singapore.
In those parts of the world, she says, parents push their children: "They want tutoring for their children who are already very eloquent and have maths off the chart. In England, a sense of complacency has developed because people are not aware of this competitiveness."
At the same time she is aware an "arms race" approach to tutoring isn't helpful. "There is a sense sometimes that there's a panic because everyone else has a tutor."
What Tiwari noticed, though, was a gap in the market for broader services. Smart children, for example, might struggle with motivation. This is where her psychology background comes in. Elevare London does a deep assessment of children's need, far more than most tutoring companies, and, using Tiwari's encyclopaedic psychological knowledge, creates a personalised service that focuses on more than just grades.
"I always think things will be fun"
Clearly successful, she is aware that the organisation has so far only helped those with supportive parents who are able to pay. She wants to work with schools more in the future to offer the service to children at risk.
"Teach First opened my eyes to things I didn't know. I remember one girl who was 15, I taught her for all her humanities GCSE. At one point she said to me, 'I wish you would get hit by a bus'. I kicked her out of the class and said she couldn't come back until her parents came to school to speak to me.
"I called her parents and they fobbed me off. I called, twice, each day, for four days. They knew she was missing her GCSEs but they didn't care, they wouldn't come in. That brought home to me that not everyone has supportive parents."
The idea is incredible to Tiwari. Both her parents encouraged her to read and learn. Her teachers were "always nurturing", despite her having large periods off due to childhood illnesses.
She attended Chatham Grammar School for Girls but she is scornful of age-related tests.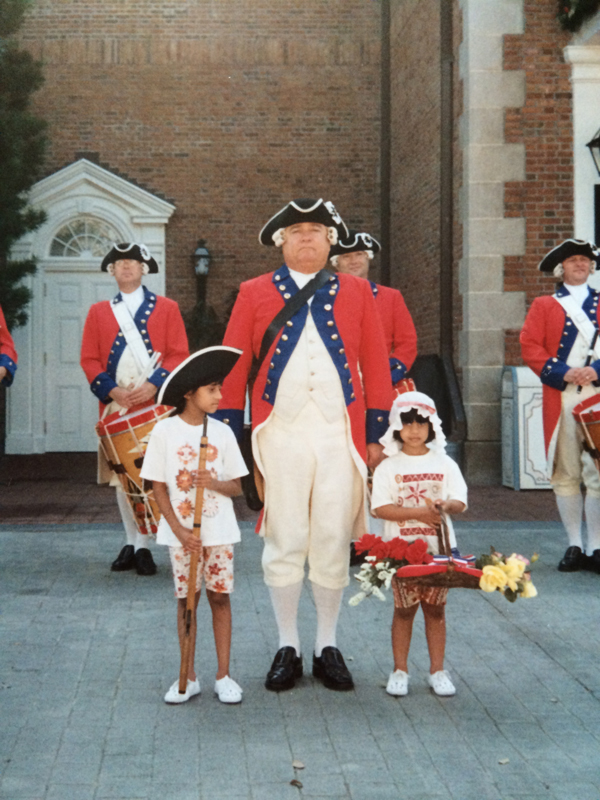 "We do work around the 4-plus . . . an entrance exam, when you are 4! There are private schools that have this. The reaction we get is surprise that it exists but schools say: 'we are over-subscribed, what should we do?'"
She says the test is "not mind-blowing stuff", instead focusing on how children interact with others, but that there is an unhealthy stigma attached to it.
"There are parents who think: 'he's failed the 4-plus; we are totally screwed'."
As she talks it's easy to see why the business has become so successful. Tiwari's enthusiasm for what she does is infectious and she is sharp. At various times she mentions studies, videos, websites she thinks I might enjoy. She doesn't make a single written note and we talk for at least two hours. Nevertheless, a few days later an email drops into my inbox listing everything we discussed.
For Tiwari, her intense love of personalised attention stymied her classroom career but it propelled her to make a great business. She is perhaps the living proof that sometimes what kills you can sometimes still make you stronger.
IT'S A PERSONAL THING
What's the best advice you've been given?
That which you cannot stop thinking about is what you should be doing. I heard it at a lecture at the UCL business school, from the guy who started Moshi Monsters and Mind Candy.
Favourite toy?
I loved Barbies! It was this concept that this woman had such fun clothes, but she was really smart too and could do whatever she wanted. She had whatever house she wanted to build. She had whatever car she wanted to drive. She had Ken, but she didn't need Ken. She could be an astronaut one day, a showjumper the next.
Any time in history?
I would pick now. So much possibility now. I've just got back from Kazakhstan . . . where people heard about us through technology. I met someone at a lunch, they told someone on the other side of the world. And that was that.
What do you do when you don't work?
I work a lot, but I love it so it never feels like a chore. For fun I am working on a fashion start-up, xarii. We are trying to be the ultimate destination for Indian fashion.
[This article has been updated to reflect the company's name change from 'The Tutoring Team' to 'Elevare London']