More than 70 MPs have written to Education Secretary Nicky Morgan calling for sixth form colleges to be exempted from paying VAT.
The government's controversial policy of continuing to charge sixth form colleges VAT while maintained schools and academies are entitled to a refund of the 20 per cent tax has sparked a campaign by the Sixth Form Colleges Association (SFCA), backed by sector leaders, MPs and celebrities.
Now 76 MPs from across the political divide, led by Commons education committee chair and Tory MP Graham Stuart (pictured), have put that support on paper. Other notable names on the letter include former Education Secretaries Alan Johnson and David Blunkett, public accounts committee chair Margaret Hodge and the influential sole Green MP Caroline Lucas.
In the letter, welcomed by the SFCA, the MPs warned that "the VAT anomaly threatens the success of a high performing sector".
Mr Stuart said: "MPs across the House feel strongly that it is wrong that sixth form colleges still have to pay VAT, when schools and academies can reclaim those costs. Young people should receive the same level of investment in their education, irrespective of where they choose to study.
"It would cost around £30m per year to ensure students in sixth form colleges are treated fairly, a comparatively modest sum for central government that would make an enormous difference to the education of these young people. I would urge all political parties to commit to addressing this anomaly."
The SFCA is running a campaign to push for the 93 sixth form colleges in England to have the same rights over VAT as schools, and claims the average sixth form college has to redirect £335,000 of its annual funding away from the front line education of students to pay the tax.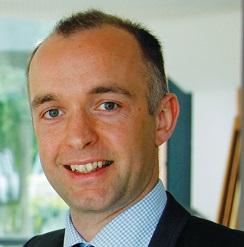 SFCA deputy chief executive James Kewin said: "We are delighted that so many MPs from across the political divide are supporting our campaign to drop the learning tax.
"The money sixth form colleges pay in VAT would be better spent on the front line education of young people. Students in sixth form colleges deserve the same investment in their education as their peers in school or academy sixth forms."
It comes after Skills Minister Nick Boles said he was willing to begin discussions with the "fierce" Treasury over whether sixth form colleges might be allowed to change their status if they link up with schools, but the SFCA has called for clarity over the policy.
A Department for Education spokesperson said: "Our plan for education means thousands of students are staying in education or training after the age of 16, giving them the skills and experience they need for life in modern Britain.
"This is a long-standing issue – and we are looking at how we can help sixth form colleges. We have already ended the historic and unfair funding difference between post-16 schools and colleges by funding them per student, rather than discriminating between qualifications.
"We have also increased funding for those that successfully study four or more A levels and large TechBacc programmes, giving schools and colleges the green light to further help their most able students."
You can read the letter here.