More than 300 teachers from Sweden descended on a West Sussex school to exchange top teaching tips and join in student-led workshops.
The event at Bohunt school Worthing – one of five schools in the Bohunt Education Trust –  saw 400 students, staff and Swedish guests participate in a range of workshops and share innovative education methods.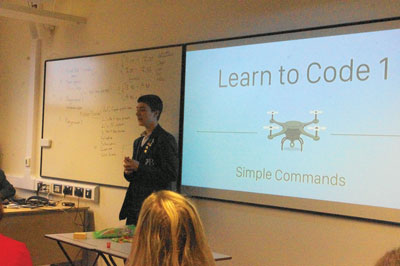 Sessions included a coding lesson delivered by three year 9 students, as well as a Post-it note exercise led by 14-year-old Oscar Smith. He asked the Swedish teachers to write down simple commands for another teacher to follow to find a hidden sweet – mimicking commands in a computer program.
The trust has long been exploring different styles of teaching through collaboration with teachers in countries such as Sweden and China.
Phil Avery, director of education at the trust, said: "Collaboration and innovation drive everything we do at Bohunt. Our experiences so far have demonstrated the value of working cross-culturally to deliver high quality education and the invaluable opportunity to learn from others."
Featured picture: Swedish teachers with students during a workshop