A Somerset primary school has been named as one of last year's top apprenticeship employers.
Brookside academy was the only school to feature on the top 100 apprenticeship employer list, which is compiled annually by the National Apprenticeship Service.
The school currently employs 13 apprentices in sports tuition, business administration, finance, nursery education and specialist education. They all spend one day a week at Strode college.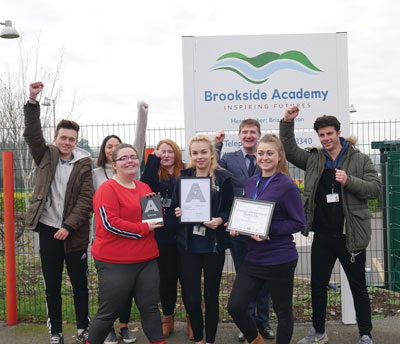 Since 2010, the school has employed 29 apprentices, supporting their progression to full-time contracts both within the academy and externally.
Brian Walton, the academy's headteacher, said: "All our apprentices have become significant and fully integrated members of the workforce with the same expectations of professionalism and taking responsibility from the outset – they represent the school from day one. I firmly believe that schools are a great place to start a career through an apprenticeship."
Also on the list, revealed at an awards ceremony in London earlier this month, were BAE Systems, the British Army, Virgin Media and the Co-operative Group.
Skills and apprenticeships minister Robert Halfon told the event: "The awards ensure apprenticeships get the prestige they deserve, while shining a light on the fantastic work that both apprentices and their employers do."
Walton was keen to stress how apprenticeships have helped the school to expand its offer to students, such as holiday activities for children with disabilities.
"As a large primary school we can provide a diverse range of experiences for young people who want to get a meaningful and supported start to their career. We benefit greatly from the positive attitude, skills and willingness to learn they [the apprentices] bring to the school and we've been able to offer more services for families."
Featured picture: Robert Halfon with some of the Top 100 employers