Defences of high salaries for the chief executives of academy trusts are not "evidence-based or robust enough" to withstand government scrutiny, according to experts.
The Academies Financial Handbook says executive pay must be "reasonable and defensible". Trusts paying leaders more than £150,000 have received letters ordering them to justify decisions.
Emma Hughes, the head of HR at law firm Browne Jacobson, told a Confederation of School Trusts event last week that "discussing pay is emotional and can be drawn out if not handled properly".
"In our experience those procedures can then become quite clunky without planning and preparation, and evidence used to justify a salary decision when that letter comes in is often then not evidence-based or robust enough – it lacks rigour."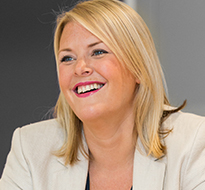 But she also warned the government's £150,000 threshold was "inappropriate" and "simplistic," making it harder to recruit or promote strong performance.
Her colleague Tom Wallace said trusts often "go wrong" in comparing pay to another single trust. "You don't know what evidence they used."
Schools Week's annual CEO pay investigation found 29 leaders earning £200,000 or more – and revealed data collection problems had held up the government's clampdown.
Hughes spoke of "bubbling tension" over executive pay as a teacher pay freeze hit and Covid bruised schools' and parents' finances.
This made trust decisions "more challenging than ever. Would it be right to reward executives disproportionately?"
A DfE spokesperson said most trusts paid reasonably, but it would continue to challenge excessive pay. Plans on its letter-writing would be set out "in due course once quality assurance of the underlying data is complete".