Education leaders are set to meet the schools minister and urge him to amend new guidance on criminal record checks that they claim are "killing off" school exchange trips.
It follows confusion from school leaders about what they are legally responsible for after the government tweaked its Keeping Children Safe in Education guidance in September.
The revised guidance suggests schools request a Disclosure and Barring Service (DBS) check on the English families that host foreign pupils as part of exchange trips.
They should also request "similar assurances" from foreign host families (normally the parents of exchange pupils) that look after English youngsters.
Homestays were crucial for language fluency, friendships and preparing the next generation of modern foreign language teachers
However, Schools Week reported last week this administrative burden was "killing" off exchange trips, with many school leaders confused about the requirement.
An internal email sent from the Department for Education (DfE) to a school language association and seen by Schools Week, said that while there was "no requirement" for schools to seek DBS checks, "they could so if they wished".
But the email also said schools could be "challenged" on their decision: "If schools decide not to carry out these checks, they should satisfy themselves that they are not putting a child at risk and be able to justify the decision if challenged."
Suzanne O'Farrell, curriculum and assessment specialist at the Association of School and College Leaders (ASCL), called for "clarity".
"We would want some best practice guidance to be issued … and want this to be addressed as soon as possible so that we do not lose many of these valuable exchanges that have had long-standing arrangements."
ASCL will now collect data on the decrease in exchange trips and present it to schools minister Nick Gibb in a bid to find a "practical and sensible solutions" to homestays. The British Council has also recommended rewording the guidance.
A languages teacher, who did not want to be named, told Schools Week that 20-year French and German exchange trips were ended at her school last year after a parent governor queried the "level" of DBS checks.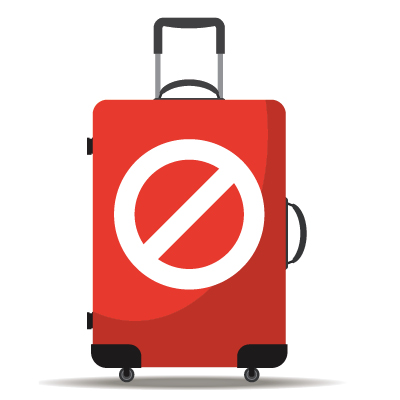 The school decided such checks, and similar police checks in foreign countries, for every adult a child might come into contact with was "impossible".
An independent school teacher, who also did not want to be named, said partner schools were "not keen" on requesting the checks.
Their school had instead asked both parents involved in the exchange to contact each other so it counts as a "private arrangement". It said it was determined to find solutions to the legislative issue.
All the groups said "immersive" homestays were crucial for language fluency, friendships and preparing the next generation of modern foreign language teachers.
Brian Stobie, an international officer at Durham county council who advises schools about exchange trips, said most pupils now just stayed in a hotel or hostel, instead of a homestay, with fewer families in England hosting foreign pupils.
Additional checks should only be required if schools were aware of child protection issues in a family, he added.
The DfE did not respond to a request for comment.