Academy trusts will be judged on their schools' Ofsted ratings, published performance measures on progress and attainment and their improvement over time before being allowed to expand as part of new "health checks", the government has said.
Nicky Morgan, the former education secretary, has previously said that trusts without a record of school improvement will not be allowed to expand, and the national schools commissioner Sir David Carter confirmed last month that a new health check he was introducing for chains would look at their history of "raising standards".
Edward Timpson, a minister at the Department for Education, has shed more light on what officials will look for in academy trusts before allowing them to take on more schools after fears were raised that a lack of evidence of improvement could hold some large trusts back from expansion because few of their schools have been inspected since conversion.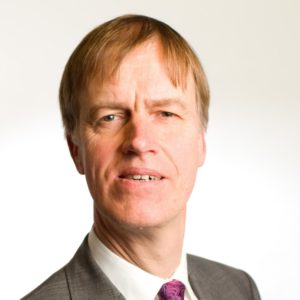 Timpson's response to a written question from Stephen Timms, the former schools minister, represents the government's most complete answer to the question of exactly how trusts will be assessed to date.
Timpson said it was up to the relevant regional schools commissioner to decide whether or not to approve a bid by a trust to expand, but added that commissioners "would want to be assured that the governance and leadership of the MAT is clear and robust and that the MAT has the capacity to drive improvement across all schools within it".
"Consideration will include, amongst other things, Ofsted judgements and published performance measures in relation to progress and attainment of academies already within the MAT, how these relate to the floor standard, and national and local averages, as well as improvement over time," he said.
"The RSC will also consider the performance of the academy applying to join the MAT."
Timms, the MP for East Ham who served as minister of state for schools under the Blair government between 2001 and 2002 while Estelle Morris was the education secretary, said he welcomed the detail in Timpson's response, and said the government should prioritise the improvement of schools over the expansion of the academies programme.
"My main concern is that the trusts which do expand should be those that have got the capacity to do what is needed," Timms told Schools Week.
"The government is resting all its hopes for school standards on academisation, but there is evidence that for a lot of schools simply becoming an academy doesn't help, and I think a big part of the reason it's not delivering is because quite a lot of trusts have expanded too quickly."
While tougher checks on trusts wanting to expand has been cautiously welcomed in the wake of criticism of chains like E-ACT and AET which have been accused of growing too rapidly and banned from taking on new schools, some have questioned whether there will be enough eligible trusts to cope with the growth of the academies programme.
The government has said it still wants to see all schools become academies, despite having u-turned on its plans to force the change, and announced in May that it would target schools in "underperforming" and "financially viable" local authority areas for forced conversion.
Fears about the supply of good trusts have been further exacerbated by the findings of recent research by the Education Policy Institute, which show that 20 of the largest multi-academy trusts fell "significantly below" the national average for improving pupils' attainment.
Timms accepted there was an "issue" with the supply of chains, but said the answer "may be that the government may need to slow down the pace of its academisation".