Think tank LKMco has today published the findings of an in-depth investigation into the key characteristics of effective middle leaders.
Researchers analysed the leadership competency self-assessments of fellows from the charity Teaching Leaders and also interviewed scores of middle leaders (heads of year and heads of departments) to inform their findings.
Report author Sam Baars has also written exclusively for Schools Week today about the findings.
Schools Week has rounded up the key points:
The three golden rules of effective middle leadership (according to evidence)
– A good relationship between middle leaders and their team
– A focus on planning and resource management
– Don't spend too much time on performance management
The three golden rules of effective middle leadership (according to leaders)
– Being open, consultative and collaborative
– Communication and diplomacy
– Knowing, developing and building a team
Say goodbye to teaching
Researchers found while middle leaders see teaching and learning as of "high importance", most of their time is taken up by administration and management.
Team players appear to perform best
Researchers found a "moderate-to-strong" correlation between middle leaders with good team work skills and high-performing departments.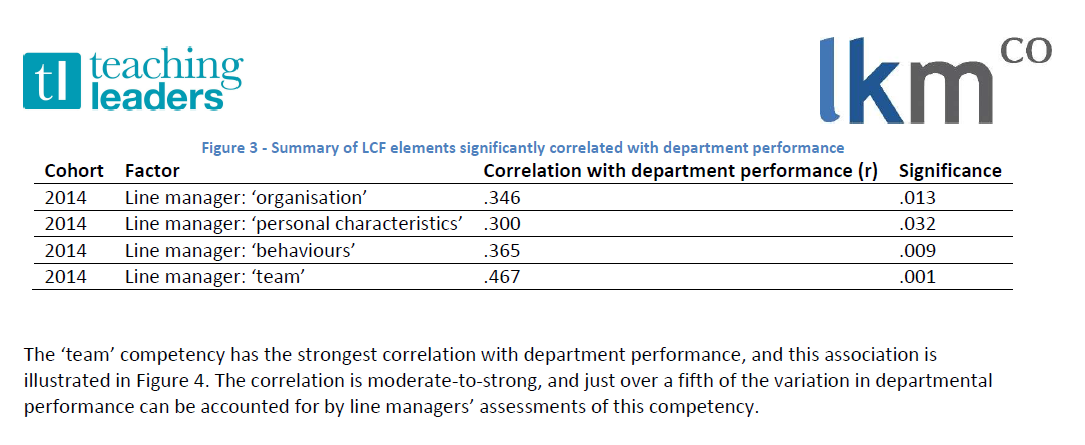 Middle leaders don't think using evidence is that important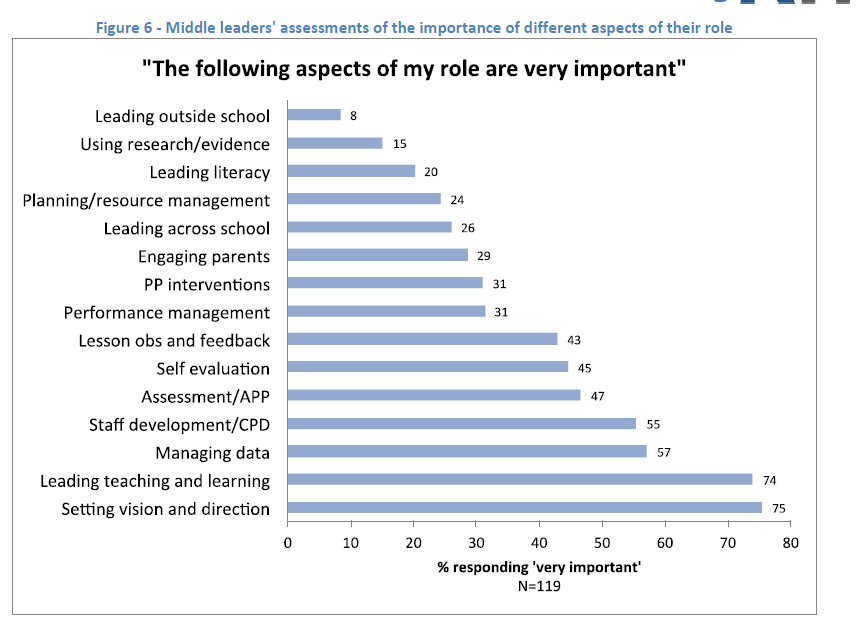 Prioritising data management had the strongest association with high-performing departments
Researchers used an analysis of variance to assess the association between the performance of middle leaders' departments and the important they placed on different elements of their role – with four elements coming out as "significantly associated". However LKMco said it's not possible to infer a casual link between the self-reported priorities.

Assessment takes up LOTS of time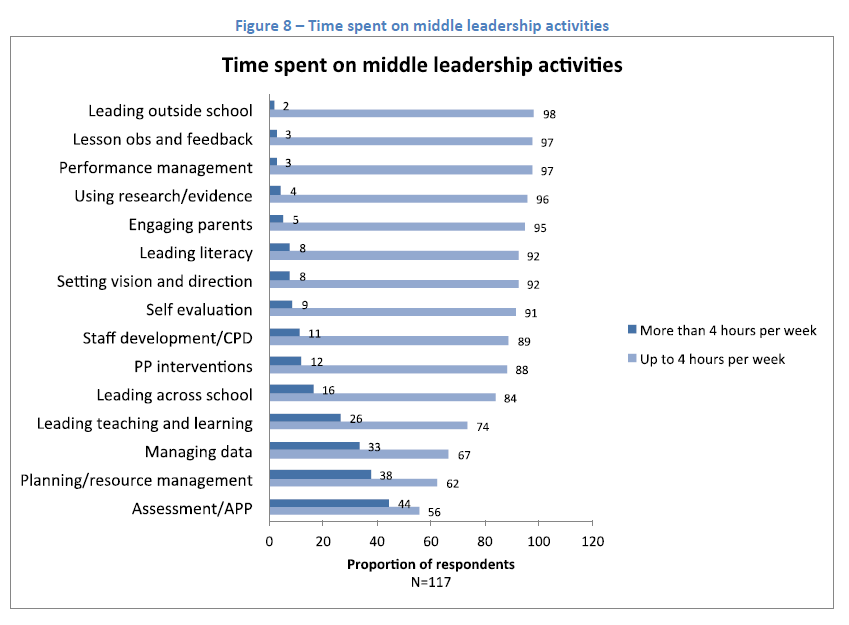 Too much time spent on marking is hindering middle leaders
Leaders were asked what hinders them from being an effective leader, top of the table was a lack of time, followed by lack of financial resources.