The top team at the Department for Education emerged from David Cameron's reshuffle relatively unscathed, signalling a continued commitment to education's direction of travel over the past five years.
The minor shake-up may not surprise the schools sector, as Mr Cameron backed Nicky Morgan for the top job before the election. Those who worked hard to build relationships with the previous ministers can now use that leverage in the new parliamentary term.
Several other key re-appointments, including George Osborne's continued tenure as chancellor and the renewal of Theresa May's stewardship at the Home Office, signal that the government is sticking to its plans.
For education, that is likely to mean continuation of the academy programme, more free schools, more university technical colleges and continued pursuit of the "fundamental British values" agenda.
Ms Morgan's re-appointment was announced over the weekend, followed by drip-fed announcements that Nick Boles, Edward Timpson, Nick Gibb, Lord Nash and Sam Gyimah would return.
The only conspicuous absence is Liberal Democrat David Laws, who held the schools minister brief. Mr Gibb steps in; his former post as minister for school reform no longer exists.
The only new addition is Caroline Dinenage, who will hold the DfE's equalities brief alongside her ministerial position in the Ministry of Justice, now under the control of Michael Gove. Rumours of his return to the top slot in education proved unfounded.
Education unions have cautiously welcomed the stability at the DfE.
Brian Lightman, general secretary of the Association of School and College Leaders, said he particularly welcomed the re-appointment of the "highly experienced" Ms Morgan, Mr Gibb and Mr Boles, claiming they would provide "much-needed consistency and stability".
He added: "We believe that there now exists a golden opportunity to take forward our education system from being a good one to being a great one."
In an open letter to Ms Morgan, Dr Mary Bousted, general secretary of the Association of Teachers and Lecturers, warned the education secretary that she faced "a number of key challenges" including teacher recruitment, workload and an "ever-more punitive inspection system".
"These are difficult times for education. Our children and young people are under increasing pressure, caused primarily by intensive testing, and yet neither employers nor universities are convinced that this is preparing them for life after school. We are seeing the results of this pressure on children's mental health and well-being."
In a blog, Russell Hobby, general secretary of the National Association of Head Teachers, also warned that Ms Morgan would need a "fresh vision".
He said the Conservative manifesto had been light on issues such as pupil numbers, funding and teacher retention, and risked righting the "last war" on autonomy and accountability, rather than the "future war" on school capacity for improvement.
"It relied on the same tools as before: higher stakes, more testing, more autonomy. These have their place but no 'policy lever' works effectively when pushed to extremes.
"These are now well worn. Nicky Morgan may need to develop a fresh vision."
Language enthusiasts will also watch to see if Ms Morgan sticks to an election pledge, though not part of the manifesto, that a future Conservative government would "guarantee the future" of GCSEs and A-levels in minority languages such as Turkish, Polish and Bengali.
Nicky Morgan
Education secretary
The reappointment of Nicky Morgan, a former lawyer and University of Oxford PPE student, came as little surprise as she had received David Cameron's backing when she confirmed that she wanted to continue her work.
Re-elected with an increased majority in her Loughborough constituency last Thursday, Ms Morgan is expected to continue to attempt to be the more union-friendly face of school reforms started under her predecessor Michael Gove.
First elected in 2010, she previously served as parliamentary private secretary to David Willetts and financial secretary to the Treasury.
"My priority is ensuring that we spread the excellence, that our reforms have helped to nurture, everywhere. That means having a real focus on tackling underperformance, having high expectations for every child and supporting our excellent school leaders and teachers.
We want the profession to have stability, so that they can get on with doing what they do best and we can make sure our reforms are working well.
The manifesto is the programme for government, and the Prime Minister is determined to see it implemented in full. When the Prime Minister spoke last Friday he made clear that we would govern as One Nation with a clear commitment to social justice, he, like me, firmly believes that education is the key to achieving that.
So that's why we'll challenge areas of under-achievement, demand improvement and offer opportunity to everyone. Creating a school system that allows every child, regardless of background to achieve their potential."
Nick Gibb
Schools minister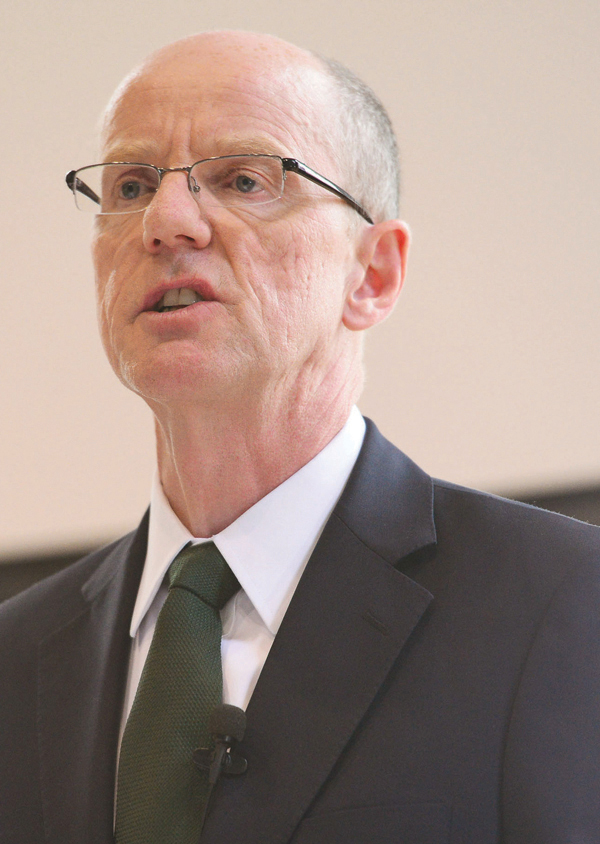 Nick Gibb, the author of the new curriculum, is also one of the longer-serving parliamentarians in the DfE's ministerial ranks, having served as MP for Bognor Regis and Littlehampton since 1997.
Mr Gibb is well-known and liked on the back-benches and could prove useful in garnering support from grassroots members of the parliamentary party.
A former accountant and law graduate who once contested the Stoke-on-Trent Central seat currently occupied by shadow education secretary Tristram Hunt, Mr Gibb served as education minister from 2010 to 2012, and again from July last year.
Edward Timpson
Children and families minister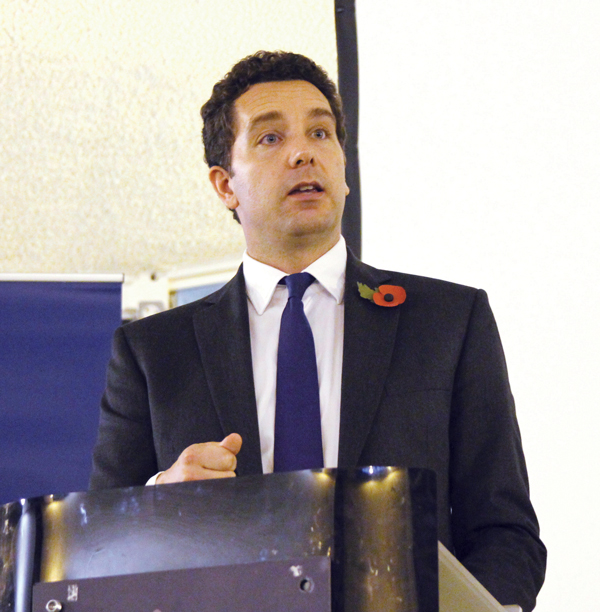 The newly promoted Edward Timpson is likely to use his new position to continue the work on special education needs and disabilities that he started as a parliamentary under-secretary.
Seen as a safe pair of hands who consistently delivers results on time, it's likely Mr Timpson will be given extra responsibilities as the DfE seeks to implement its policies swiftly during the opposition leadership race.
A former barrister and, like Nick Gibb, a Durham University alumnus, Mr Timpson has served as the MP for Crewe and Nantwich since he won a by-election in May 2008.
Lord Nash
Parliamentary under-secretary of state for schools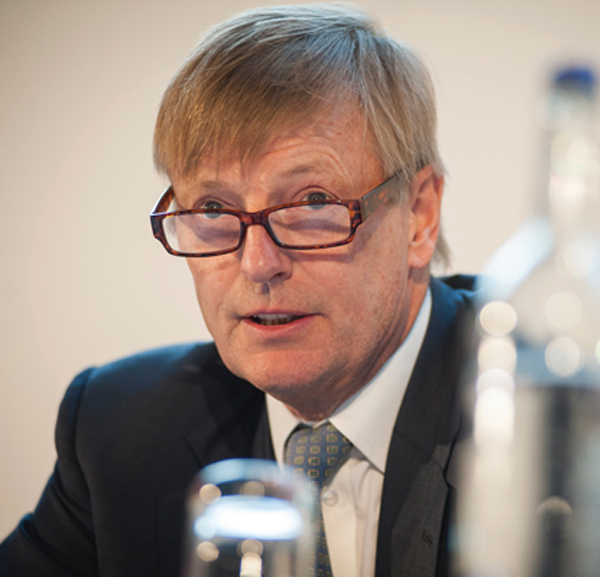 John Nash is expected to continue with his academies brief and lead the charge, promised in the Conservative manifesto, for the forced academisation of schools.
A somewhat unexpected re-appointment (rumours were that he would step down), Lord Nash will continue to work in the face of concerns about conflicts of interest, fuelled by his involvement with Futures Academies, which he founded in 2005, and Pimlico Academy, where he is the joint chair of governors.
Lord Nash was created a Conservative peer in January 2013 to coincide with his ministerial appointment
Sam Gyimah
Childcare minister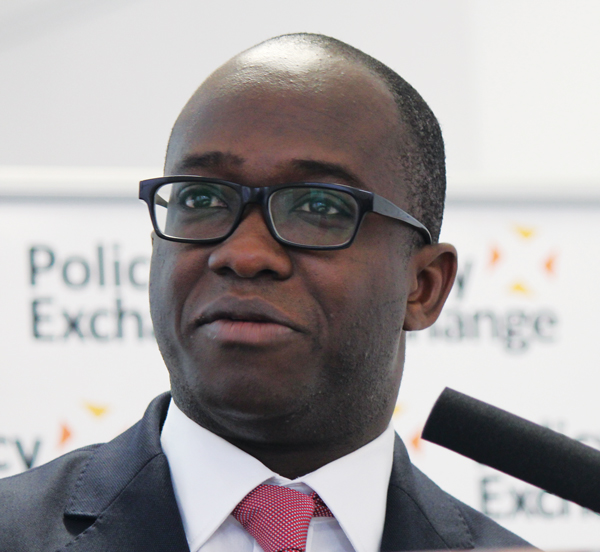 The Conservatives' free childcare pledge was a key element of the party's manifesto, so Sam Gyimah's role has become centre-stage now that they have a mandate.
Expected to oversee plans to give working parents an extra 15 hours of free childcare on top of the 15 already offered, Mr Gyimah is also a big fan of nursery places in academies. Expect this to come up.
The University of Oxford PPE graduate was first elected for East Surrey in 2010, and has previously served as a government whip and parliamentary private secretary to the prime minister.
Nick Boles
Skills minister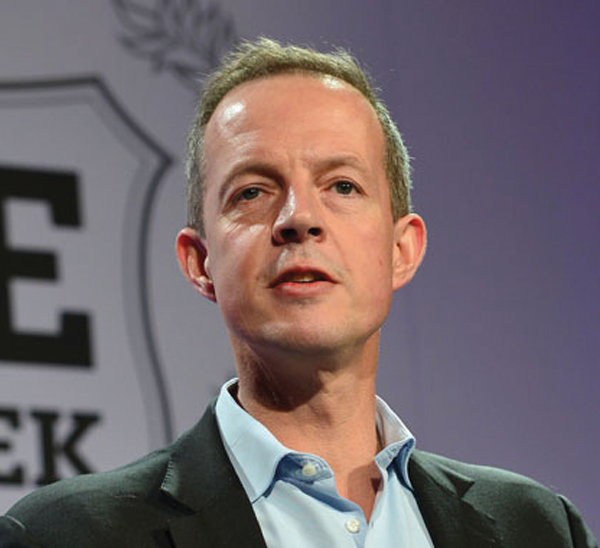 With no Conservative plans to include 16 to 19 education within the budget ringfence, Nick Boles faces a tough job as skills minister.
The MP for Grantham and Stamford will also have to oversee the expansion of the Conservatives' plan for a university technical college "within reach of every city", while splitting his time between the DfE and the Department for Business, Innovation and Skills.
What the manifesto says
School standards
– Requiring every 11-year- old to know times tables by heart, perform long division and multiplication, read a book and write a short story
– If children do not meet Level four in their 'exams' at the end of primary school, they must resit at secondary school
– Require all pupils to take GCSEs in the 'English Baccalaureate' subjects – English, maths, science, a modern foreign language, and history or geography.
– Limit Ofsted ratings for schools that 'refuse' to offer all Baccalaureate subjects. They will only be able to get a 'good'.
Ensuring school places, with zero tolerance of failure
– Continue to expand academies, free schools, studio schools and University Technical Colleges.
– Open at least 500 new free schools
– Introduce new powers forcing any school receiving a 'requires improvement' rating to be taken over by new leadership unless it has an improvement plan
– Allow all good schools to expand, whether maintained schools, academies, free schools or grammar schools.
School funding
– Commit £18bn for new school buildings
– Continue to provide the pupil premium protected at current rates
– Continue providing free meals to all infants
– Not allow state schools to make a profit
– Least-well funded authorities have already had increases in funding, and this will be the baseline for future funding.
Teaching
– Expect every teacher to be trained in serious behaviour and stopping low-level disruption
– Reduce time spent on paperwork
– Introduce bursaries for the most 'in-demand' subject
– Pay good teachers more
– Reduce the 'burden' of Ofsted inspections
– Encourage the growth of Teach First
– Increase the number of teachers able to teach Mandarin
– Support an independent College of Teaching
Maths and science
– Train an extra 17,500 maths and physics teachers over the Parliament
Protecting children
– Introduce regional adoption agencies, working across local authorities to match children.
– Expand training programmes for social workers, such as Frontline.
– Continue to tackle all forms of bullying.
– Require age verification for all sites containing pornographic material and age-rating for all music videos.
FE, skills and apprenticeships
– Create 3m new apprenticeship starts over the course of the next parliament.
– Continue to replace lower-level classroom-based FE courses with high-quality apprenticeships.
– Ensure there is a University Technical College within reach of every city in England
– Abolish employers' national insurance contributions on earnings up to the upper earnings limit for apprentices under the age of 25.
– Roll out more degree-level apprenticeships.