With very little to announce on schools, Gavin Williamson and Nick Gibb introduced the Conservative Party conference to their newest superheads.
Here's what the four free school leaders had to say…
Kerry Burnham
Exeter Maths School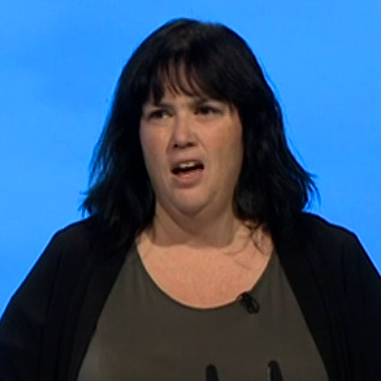 A graduate of the University of Exeter and an advanced skills maths teacher, Burnham was appointed to run the Exeter Maths School in 2013 ahead of its September 2014 opening.
Taking to the stage in Manchester, Burnham explained that her "very small, very specialised" school has a "vast" catchment area, taking pupils from Cornwall, Devon, Dorset and Somerset and offering mid-week boarding paid for by parents (with bursaries for the very poorest).
"What unites our students is an enthusiasm for mathematics and physics or computer science. Every student in the school studies both mathematics and further maths to A-level and at least one out of the options of computer science and physics," she said.
The school's two sponsors are the University of Exeter and Exeter College, the latter of which gives pupils access to a choice of 30 subjects to study as a fourth A-level.
"We certainly were not opening the school to fulfil a basic need… We opened the school to make a real difference and add value to a group of students who can at times feel isolated and lonely."
Nic Brindle
Youth Engagement Schools Trust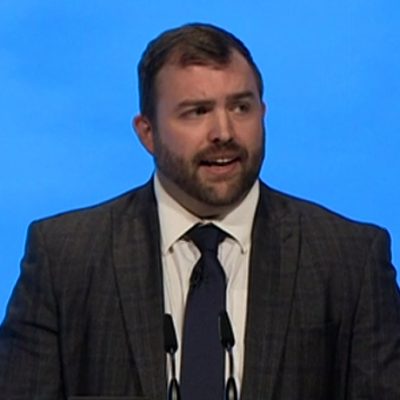 Brindle was the founding principal of The Fermain Academy, an alternative provision free school set up in Macclesfield in 2015. He now runs the school's sponsoring academy trust.
The school started out with 40 places, but expanded to 60 to keep up with demand. It was rated 'outstanding' in June last year.
"I got involved in free schools because it was a chance to take on what is a national issue in terms of exclusions and giving the right education to our students, and that allowed me to go in and do what I felt was right," said Brindle.
"In mainstream education you are a round peg in a round hole. If you happen to be a square peg, you're generally knocked until you become a round peg. In my schools, we don't have a shape, we don't have a hole, we work out what shape you are and cut a hole for you to fit in it."
Brindle was previously the deputy headteacher at Crewe's Adelaide School.
Dr David Woolley
Didsbury High School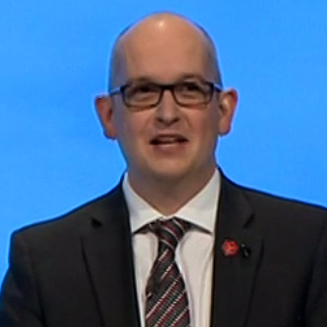 Woolley became involved in the free schools programme in 2012 when the school he worked at asked its local authority for permission to open a sixth form.
"Unfortunately they said no, so we promptly academised and put in a free school bid. The sixth form is now built, our students are fabulous, it's the most successful sixth form in the local authority."
Didsbury High School, part of the Laurus Trust, opened last month with 210 pupils in year 7.
"It was so popular, we could've filled it three times over, such was the demand for the different sort of education Didsbury is offering," he said.
Didsbury High has a longer-than-usual school day. Pupils start form time at 8.20am each day, and are required to take part in at least two hours of elective extra-curricular activities per week out of a possible five hours offered.
Woolley said the electives system was "borrowed" from the private school sector, and said pupils had told him they were sad they couldn't attend school on Saturdays.
Ed Vainker
Reach Academy Feltham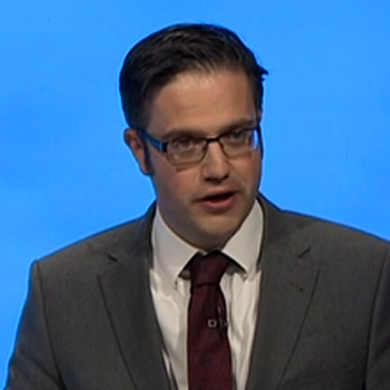 The co-founder and executive principal of Reach Feltham told the hall he applied to open a free school "because we wanted to show that any child, regardless of ability, can excel academically".
The school opened in 2012, when the free schools programme looked very different.
"As two teachers aged 30 with no track record of running schools, I don't know if we would be approved under the free schools programme today, but I am eternally grateful for the opportunity and I'm proud of the school we've built."
In order to ensure the school is non-selective, it ring-fences places for pupils eligible for the pupil premium. As a result, although the school educates less than 2 per cent of pupils in Hounslow, it educates 15 per cent of those in care in the borough.
The school was rated 'outstanding' at its first inspection in 2014, and received eight applications for every place.