Ministers are being "led by the nose" over ending the ban on grammar schools by the prime minister's chief adviser Nick Timothy, the former deputy prime minister Nick Clegg has claimed.
During a forceful speech in parliament this afternoon, the former Liberal Democrat leader said he had been told there was "one un-elected political apparatchik in Number 10" who had attended a grammar school and has "persuaded the prime minister that therefore it's a good idea".
Although Clegg did not mention the adviser by name, it is clear he was referring to Timothy, who is joint chief of staff to Theresa May.
Whitehall is being led by personal prejudices of one un-elected political appointee in Number 10
Timothy, a grammar school alumnus and former director of the New Schools Network, is widely known to be one of the main forces behind the government's focus on increased selection by ability in England's school system.
He is a self-confessed grammar schools evangelist who denies they have a negative impact on pupils who don't attend them, despite mounting evidence to the contrary.
He has also even previously said that Labour's opposition to grammar schools was one of the reasons he joined the Conservative Party, and is said to be leading the government's new 'selective education team'.
Clegg joined forces with former education secretary Nicky Morgan and ex-shadow education secretary Lucy Powell today to lead the debate on grammar schools and social mobility, in which he called for an end to the government's new "fetish" with selection.
Clegg, who served in government with Timothy when he was May's main adviser at the Home Office, said the design of the education system should "always be led by the evidence", and not by "dogma, ideology or personal hobby horses".
"It really does perplex me, as the most polite way of putting it, that this old idea of improved selection for which there is almost no evidence internationally, locally or nationally whatsoever, is being wheeled out.
"If the evidence is not there, let me at least make a political plea. It's not actually popular with parents at all. If you look at opinion polls what you find is that older voters like it, and particularly older voters who remember grammar schools in the old way like it, but parents who actually have to make invidious choices about where to send their children hate it."
Clegg said the government appeared to have forgotten why previous administrations, including those run by Conservative prime ministers, had been against selection. Margaret Thatcher's government famously closed grammar schools in the 1980s, and it was Tony Blair's Labour Party that banned new grammars in 1998.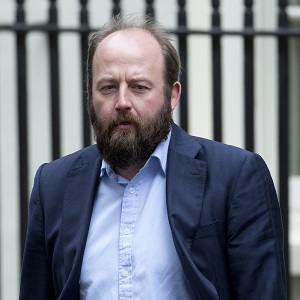 He said other Conservative leaders had decided against expansion of selection because they encountered "such resistance from their own voters, who do not like it".
"When I ask people in the Westminster and Whitehall village why on earth we are proceeding with something which parents don't like, for which there's no evidence and for which there's no manifesto commitment at all, I am told there's apparently one unelected political apparatchik in Number 10 who went to a grammar school and has persuaded the prime minister that therefore it's a good idea.
"I'm sure it's not as simple as that, but it cannot surely be the case that the whole of Whitehall is being led by the nose because of the personal prejudices of one unelected political appointee in Number 10."
Morgan, who served as education secretary under both the coalition government and the majority Conservative government elected in 2015 until she was sacked by May last July, questioned the government's rhetoric around 'meritocracy', a term the prime minister used during speeches about the selection plans.
The Loughborough MP said the problem with meritocracy was "who decides who has merit", and said she preferred to think that "everyone has potential".
Powell, who regularly sparred with Morgan across the dispatch box during her time on the opposition front bench, said every political party was guilty of "looking for a quick fix or a new wheeze which might appeal to voters", but warned that the focus on selection could jeopardise the government's other "important work".
"I think a proper focus on narrowing the gap before [age] five will have a real impact on social mobility," she said.
But the schools minister Nick Gibb claimed selective schools were "vehicles of social mobility", and said the government did not think it was fair that pupils only have the opportunity to go to an academically selective school if they "live in a particular county in England".
"Pupils in grammar schools make significantly more progress relative to their similarly-able peers," he said, adding that ministers wanted to ensure that children from disadvantaged backgrounds "have the opportunity to benefit from selective schools".