The decision to reintroduce school attendance enforcement will "pit heads against parents" and risks costly legal action from families that include shielding members, it has been warned.
All schools are due to reopen next week. The government has said attendance will be mandatory for primary pupils from Monday and for secondary pupils from the following week, after a period of flexibility to allow for mass testing.
The rules were written for truants and whimsical holidays…this is me trying to fight for my life
School leaders have been told that all pupils must attend unless they are self-isolating due to coronavirus or because they are required to shield.
Children who live with vulnerable relatives are still expected to go in, despite their family members being told to continue shielding at least until the end of March.
As in normal times, headteachers will have the discretion to authorise absence in "exceptional circumstances". In its response to a legal challenge last year, the government said that this could cover families that kept their children at home out of fears for their own health.
But families with shielding members who plan to keep their children at home say that a lack of clear guidance will leave schools feeling duty-bound to pursue absence with fines or through the courts.
Unions fear rows with parents
School leadership unions say the reintroduced enforcement risks conflict between their members and families.
Julie McCulloch, the director of policy at the Association of School and College Leaders, said the change "clearly places school leaders in a difficult position if a family is anxious about the risks posed by the virus and decides to keep a child at home".
"There is some flexibility for absences to be authorised in 'exceptional circumstances', but this isn't defined in normal times, let alone the current situation. It would be difficult to provide a list of criteria that would cover all eventualities."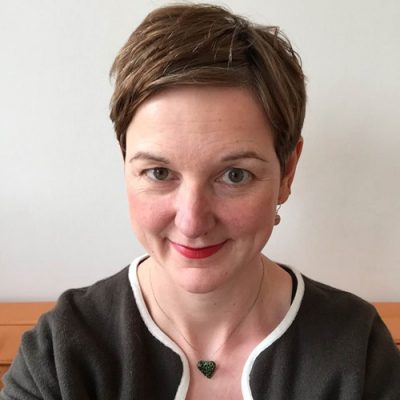 Paul Whiteman, the general secretary of the National Association of Head Teachers, said fines were "unlikely" to change the minds of parents concerned about safety "and may only serve to drive an unnecessary wedge between the family and the school".
Absence rules were suspended last March when schools partially closed and continued to be waived until the end of the school year. However, they were reimposed in September and only suspended again once the current lockdown was announced.
A Schools Week investigation last autumn found that although the number of penalties issued for school absence crashed by 90 per cent in the first half of the autumn term, councils still issued thousands of fines.
DfE says heads can authorise absence
The Public Interest Law Centre last year threatened the Department for Education with legal action on behalf of vulnerable parents who were facing action for keeping their children out of school.
In its response to the centre's letter, the Government Law Department admitted a blanket rule for children of shielding parents "would not be appropriate", and said that Gavin Williamson, the education secretary, considered that it was "right that there is local discretion in this matter".
The response said that absences could be authorised beyond the "specific examples" set out in official guidance and could cover a pupil whose absence a headteacher felt was merited.
It's a deliberate policy on its part to be vague and leave it up to the head
The Public Interest Law Centre advised families to write to schools and councils requesting they exercise discretion. If heads or councils decided not to authorise absence, they "may be open to legal challenge".
The main claimant in the law centre's case was Caroline Lea, a teacher and parent whose treatment for severe asthma has weakened her immune system.
Lea faced enforcement action after she kept her children out of school and educated them at home throughout the autumn term.
The action was suspended after the law centre began its legal battle and has not resumed during the recent period of partial closures. But Lea said it could start again as she intended to keep her children at home from next week.
"We have attendance rules and as a teacher I respect every letter of them, but we're in exceptional times. We are being punished under laws that weren't written for this. They were written for truants, they were written for whimsical holidays in term time. This is me trying to fight for my life."
Government being 'deliberately' vague
Mark McDonald, a human rights barrister from Furnival Chambers, said he represented a small number of families, and had offered to represent other parents pro-bono if they faced legal action for keeping their children away from school to protect shielding relatives.
He said the government could "quite easily suspend the issue of the attendance register punishment, but it doesn't want to".
"It's a deliberate policy on its part to be vague and leave it up to the head.  And it pits heads against parents."
He said the government should continue to suspend the legislation that triggered fines.
"It needs to keep it suspended until every clinically vulnerable person has the second dose of the vaccine."
Heads are required to record absences. Any enforcement action is carried out by local authorities on their behalf.
As revealed by Schools Week last autumn, approaches to absence enforcement have varied across the country.
In many cases, families reported that action that had begun during the autumn term was suspended after the partial school closures in January.
However, even with schools partially closed this term, some families have still faced threats of legal action.
Families contacted by councils
Emails from January seen by Schools Week show how Nottinghamshire County Council emailed one parent who kept her children out of school in the autumn term because they lived with a clinically extremely vulnerable relative.
In one email, the council warned that "if the concerns around attendance persist when schools are open again to all pupils, then, if necessary, legal action may commence".
This was despite an acknowledgment of "positive" engagement of her children with remote education.
The parent, who asked not to be named, said she was concerned that the discretion afforded to heads had "not filtered down".
"Maybe it's because they've said they're going to monitor attendance, and that's why schools don't feel free."
She said the rules should be waived so that, providing parents could prove their children were engaging with home learning and there were no safeguarding concerns, they could keep them at home for a longer period.
The rulebook wasn't there to say how to deal with a scenario like mine
Philip Owen, chair of Nottinghamshire's children and young people's committee, said its family service had been "keeping in touch with parents and carers who have previously been referred to us by their child's school because of concerns about poor attendance".
"This is to encourage parents to ensure their children engage with any online learning that their school have put in place." The decision on whether to take action "ultimately" lay with heads.
"Decisions to start legal action are never taken lightly and are usually considered to be a last resort."
Sughra Nazir, a social worker who is clinically vulnerable, initially sent her two children back to school last September, but pulled them out by early November after they were sent home several times after close contact with a Covid case.
"The rulebook wasn't there to say how to deal with a scenario like mine," she told Schools Week.
"When schools reopen, people like myself are still going to have to be in that position where we're going to have to navigate that space between policy and interpretation within schools."
A recent survey by the charity Parentkind found 69 per cent of parents were not confident that schools fully reopening this month would be safe for their families, with 53 per cent saying they are "not at all confident".
But a Department for Education spokesperson said absence rules would apply from next Monday because "being in school is the best place for children's education and wellbeing".
"Where parents have concerns about their child's attendance at school, we ask that they discuss their concerns with the school. As usual, schools have the ability to authorise leaves of absence in exceptional circumstances."
Spot the difference
"The usual rules on school attendance apply… As usual, you are responsible for recording attendance, following up absence and reporting children missing education to the local authority.
"It is likely that some pupils, parents and households may be reluctant or anxious about attending school. This may include pupils who…live in a household where someone is clinically vulnerable (CV) or CEV [clinically extremely vulnerable].
"Discuss any concerns with parents and provide reassurance on the measures you are putting in place to reduce any risks. Remind parents that pupils of compulsory school age must be in school unless a statutory reason applies."
"…a blanket rule for children of CEV or shielding parents would not be appropriate. The secretary of state considers that it is right that there is local discretion in this matter.
"Absence can be authorised by school headteachers, and/or recorded as authorised in attendance registers, beyond the specific examples set out in the…guidance. That can cover the situation you explain your client is in, if the relevant headteacher considers your client's situation merits authorising the absence from school of her child.
"Whether leave of absence is granted is determined by each individual school headteacher. This is a matter of local decision-making. The secretary of state does not seek to lay down a blanket rule for headteachers in all circumstances where a parent keeps his or her child at home due to concerns as to possible infection of family members."