Obtaining parental consent has been the most common problem headteachers have faced during Covid testing in schools, a survey by a headteachers' union has revealed.
Over half – 52 per cent – of the 934 respondents to the Association of School and College Leaders survey reported problems with getting consent.
Geoff Barton, ASCL's general secretary, warned this could be because some parents are simply not returning forms, which he urged them to do.
But there may also be parents who are "nervous" about testing because they have "seen or heard misinformation".
"We would encourage them to speak to their school if they have concerns. These tests are voluntary but the more they are used the better the chance of detecting asymptomatic cases."
Schools are set to reopen more widely from Monday with increased asymptomatic testing measures introduced to facilitate the return.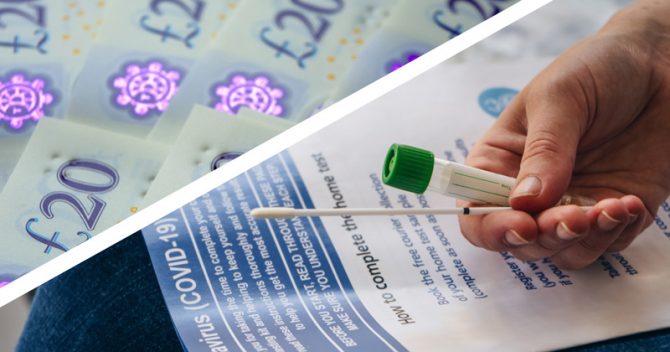 Secondary schools will be expected to carry out three on-site Covid tests of their pupils within the first fortnight, before switching to home-testing – with pupils allowed to attend lesson after their first negative result.
Department for Education guidance says testing is voluntary and children will not be tested unless the parent or carer has given "informed consent".
If they do not consent, they will not be stopped from going back to class and will return in line with their school's arrangements, it adds.
ASCL's survey also found that 43 per cent of respondents were struggling to find sufficient space for testing stations and with recruiting sufficient numbers of staff to run them. Only 17 per cent said they had not encountered any challenges.
The majority of responses to the survey held yesterday are from state-funded secondary schools – 78 per cent- with 12 per cent from independent schools. The remainder are from a mixture of all-through schools, special schools and colleges.
Three quarters said they will need phase the return of students during the course of next week, rather than them all returning on Monday.
Seven per cent expected that a phased return will continue into the following week.
Just over half – 54 per cent – have invited some pupils in for their first test this week. It comes after the government announced schools could carry out testing earlier than March 8 if they wanted to.
On face coverings, 59 per cent expected that a small number of pupils will refuse to wear face coverings in classrooms. Five percent expected that a significant number would refuse.
The majority of respondents – 84 per cent – felt that the government guidance fails to provide sufficient clarity for schools and colleges.
Barton added: "We feel that the government has given schools and colleges a hospital pass on testing and face coverings and left them with a logistical and classroom management nightmare which has nothing to do with the core business of education and is inevitably a huge distraction.
"It could and should have provided more support on tests and greater clarity on face coverings."
The DfE said they know the "vast majority" of schools are working towards getting students back as soon as possible, but that all secondary students should be back "no later" than March 15.
"Wherever it becomes clear that is not the case, our regional schools commissioner teams work closely with councils and trusts to make sure schools follow our guidance in the best interests of their students."