At least ten private schools are in talks with a school leaders' union about pulling out of the Teachers' Pension Scheme (TPS), with one major chain already set to move staff out.
The potential exodus could leave state schools facing further pension contribution hikes to fill a "black hole" in the scheme.
Employer contributions will rise from 16.4 per cent to 23.6 per cent in September, which the Department for Education said it would fund for state schools until the next spending review.
Independent schools say the increased contributions could force them to close or raise fees. The department is now considering allowing private schools to leave the TPS "via a phased withdrawal".
But Kate Atkinson, a pension expert at the National Association of Head Teachers (NAHT), said current contributions from private schools were helping to cover a predicted £1.7 billion black hole in the scheme.
"There is this huge assumed deficit, which in theory the Treasury thought it'd be getting more money for.
"The retired members now won't experience less money, but what it may mean down the line is the employer contributions from schools could rise to make up the shortfall."
What it may mean down the line is the employer contributions from schools could rise to make up the shortfall
Atkinson said at least ten private schools were talking to her union.
Private schools are not obliged to join the TPS, but they need government permission to do so. They are free to leave when they want, and must simply write to the education secretary. At that point all their teachers are withdrawn.
The department's proposed optional "phased withdrawal" allows a private school to retain its current teacher members, but to close the scheme to new entrants. The department will consult on the plan, should it get the backing of the sector.
Alpha Plus Group has already written to Damian Hinds over moving all its 20 private schools and colleges,  seven of which are already in a pension scheme with Scottish Widows, out of the TPS from September.
A spokesperson said the group did "not wish to pass on the increased costs of the mandated changes to the TPS to parents" – and wanted all staff in the same scheme.
The group would "maintain the current level of employer contributions" of 16.4 per cent for ten years, they added.
However, the private scheme is a defined contribution scheme rather than defined benefit scheme like the TPS, which Atkinson said was "riskier" as staff would not get a guaranteed amount on retirement.
She said a few schools were thinking about reducing their employer contributions from16 per cent to as low as 5 per cent. "Some of these schools are not just using this as a cost-capping exercise, but as a cost-cutting exercise."
The NAHT wants all private schools leaving the TPS to join schemes that at least maintain the current 16 per cent contribution rate.
The Methodist Independent Schools Trust, which has 14 schools, said it was "reviewing the impact of the increase in employer contributions and following the national debate closely".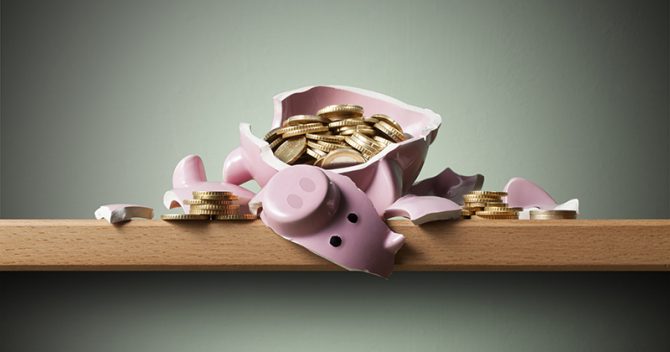 Atkinson said withdrawal from the TPS could also affect recruitment and retention. Experienced teachers might choose to retire early because it would not be worth staying for a better pension, while less generous retirement packages could put graduates off teaching.
Teachers' ability to switch between the state and private sectors could also be jeopardised.
However, private schools could get a recruitment advantage if they used savings on pension contributions to boost salaries.
The Independent Schools Council (ISC), which represents about 1,000 private schools, said its schools would try to "ensure a balance between providing attractive remuneration packages for teachers" with "the need for schools to remain financially viable".
A Department for Education spokesperson said it would encourage independent schools to remain in the TPS so teachers could "continue to move between the public and private sector".
Schools Week understands two other education unions are in talks with private schools about moving out of the scheme.
Pension consultation response: need to know
DfE will "fully fund" contribution increases for state schools and colleges to tune of £830 million for 2019-20
Private schools will not be funded, despite 28 per cent of respondents arguing for it
But the DfE is considering a "phased withdrawal" in which current private school teachers remain in the scheme but it is closed to new entrants. It will consult on this soon
Of the 360 private schools that responded, 185 indicated their school could leave the TPS and 57 said their school could close because of the proposals