Lynn Greenwold's home is a testament to her rich and varied life and career.
We are in her kitchen in Stow-on-the-Wold, an Atlantis of sorts where plants grow across the rafters and around a huge marble table that she rescued from neglect – a link to her spell in the antiques business.
Awarded an OBE in the new year's honours list for services to special education needs, she has not had the most traditional of routes into education.
Born in 1944, the second daughter of four, she grew up on a farm outside Cincinnati, Ohio, and spent her kindergarten through to high school years in a small school of 300 pupils.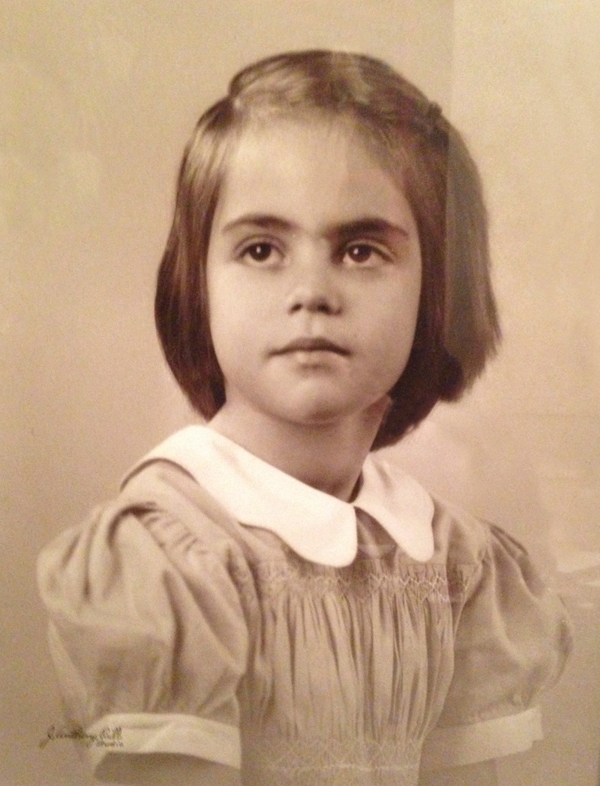 She remembers life on the farm, where her family lived with her paternal grandparents, with much fondness.
"I was a tomboy, driving the tractor and all of that. We grew lots of vegetables, more than we could eat ourselves, so during the summer we used to go to the end of the driveway, which was a quarter of a mile long . . . and we girls would set up a table and sell produce. We would not think twice about being down there until we had sold all the corn, tomatoes and whatever."
In winter the family would ice-skate on the farm's small lake; in summer they would swim. A 40-minute drive from the city, she was put on "chauffeuring" duty for her sisters when she turned 16 and got her first car, a Chevrolet Corvair.
"No child should leave primary school unable to read – but they do"
A teenager in the late 50s and 60s, she says she didn't see it as an era of change. "I think the issues that caught my attention the most were around integration and that sort of thing.
"I did some demonstrating when I was at university . . . and later, when the Vietnam war was on, those things probably caught my attention a bit more. Really, if you think about periods of change, I've seen more rapid change more recently. It was really quite gentle [then]."
Greenwold went on to study physics and political science at a small Chicago college, Lake Forest School, but often went back to Ohio to see her now-husband, who was studying at Ohio State.
She'd known Stephen in high school. "While we were living in the same city we weren't going out, but when we went off to universities that were in entirely different cities, we started to date!"
At the end of her four-year course she won a place on the competitive management intern programme for the US government and was offered a job with NASA in Washington DC.
"It was an exciting time to be dealing with the space agency. It was 1966; there was a lot still going on. There always is, but the programme then was very large and had a lot of success," she says.
She visited field offices, space centres, vehicle assembly plants that were "so big that clouds formed in the building", as well as learning how to fly a small plane and doing some skydiving.
In 1968 she and Stephen married after he'd spent some time working in the Domestic Peace Corps in Alaska and then at the University of Wisconsin. "I used to joke that we got married so that we could be in the same city at the same time!"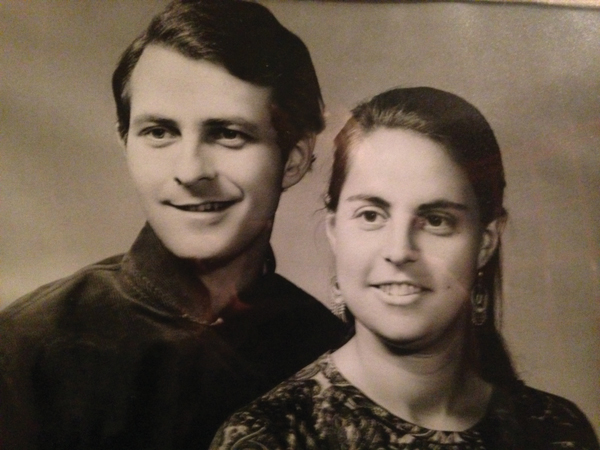 The couple moved to London for a year, but soon were off to Nepal where Stephen did postgraduate research. They lived in a village in the Kathmandu valley for a year, and then in the city for another. It was then back to the UK, and up to Birmingham.
Greenwold had begun on a new career path, setting her sights on antique dealing. The couple moved to Stow-on-the-Wold in Gloucestershire in 1974 so that she could set up a business and her husband could travel easily to Birmingham, where he worked. They're still there, 40 years later.
Their first son, Jonathan, was born in 1976. Michael followed in 1984, and by now Greenwold was running an antiques shop from the front room of their house.
She likens antique dealing with teaching: "When you're talking to people about the things that you have, it's always educating, isn't it? You do a lot of research into what it is you're buying, then you build up a clientele who are interested in the things that you are dealing, and you can teach them about a whole range of things and often learn from them in return."
A burglary in 1991, in which she lost her entire jewellery inventory, made her reconsider her career and she retrained as a special educational needs teacher – specialising in specific learning difficulties and dyslexia – at nearby Evesham college.
After a year splitting her time teaching at Kingham Hill School in Oxfordshire, and at Evesham, in 1994 she was asked by the then chair of Patoss (the Professional Association of Teachers of Students with Specific Learning Difficulties) to join the organisation. Soon after she was on its committee.
It then had 700 members; now it has nearly 3,000 internationally. She was made chief executive in 2004.
She chaired the No to Failure Project, resulting in the government commissioning Sir Jim Rose to review dyslexia and literacy support in schools. Off the back of that, 3,000 more specialist teachers were trained, but Greenwold says that it's not enough and that many of them have not found jobs because of budget cuts. "In many senses, we feel that we have gone backwards since Sir Jim Rose did his review."
She believes every school should have a specialist teacher, and small primary schools access to a specialist through a cluster.
"No child should leave primary school unable to read – but they do. The expectations have to be higher . . . and the new SEN code says it has to be higher. But [these pupils] don't need to have an education, health and social care plan; they need to be identified and have more understanding in mainstream classroom teaching because a lot of them then wouldn't be falling behind early on. They would be identified and helped so that they've got those strategies in place, then they can make the most of secondary school. That's what we're pushing for."
Greenwold, who wants training in dyslexia to be mandatory, has worked on the literacy and dyslexia SpLD professional development framework, has chaired the SpLD assessment standards committee and has worked with the Department for Education.
But, she says: "They [the DfE] often think that, if somebody raises a question, their answer can be, 'We're talking to the trust about it'. We consider ourselves a critical friend and if we don't think they are doing enough, we say, 'It's not enough to say you're talking to us'. These are things that still need addressing."
She has no plans to slow down. "Having received this award, it sort of says to me that we have to keep on at it because we have to make this an opportunity to build on what we've done so far."
IT'S A PERSONAL THING
Where is your favourite place to live?
Here! It's a wonderful part of the world. It's beautiful, a lovely, small community and it's very accessible from all parts of the country. We've made it our family home, so . . . having been here for 40 years, we must like it!
What do you do to relax?
Cook, swim, walk the dog, listen to books on tape . . .
Why on tape?
Because I can do other things. I am 'reading' Bury My Heart at Wounded Knee, by Dee Brown
Dream dinner party guests?
Eleanor Roosevelt, Madame Curie, Emily Pankhurst, Winston Churchill, Mao Tse Tung and Pepys
Where would you like to travel to?
I would love to travel to China, which I haven't been to . . . and Japan. I have heard that New Zealand is wonderful, so I would love to go there, and I haven't been to Scandinavia
What's your favourite thing to cook?
I like to experiment and try new recipes. There are things that are standbys – I have a wonderful prune soufflé that's dead easy that everyone seems to be impressed by – but I like experimenting. We used to do elaborate things at Christmas, like boning a turkey and stuffing it with ham and sausage and all of those things, but it's not quite so elaborate these days