It's been half an hour and David Weston has yet to pause for breath. He's covered the first 30 years of his life when he decides that he'd "better just have a sip of tea".
It's a family trait, this talking thing, he says. "My mum was always amazingly good at talking to people and, actually, now I think about it I really take after her and the way she would just talk to strangers and make them feel comfortable. She really had a lot of influence there."
His first 35 years have been eventful. Now head of the Teacher Development Trust (TDT), Weston got an A-level when he was 12, taught physics, was a professional ballroom dancer, lost his mother, had a liver transplant, and "came out" in a school assembly.
Born in Watford, north London, into a "fairly privileged" family, Weston went to Watford Grammar School for Boys where, at 12, he was put forward for a computing A-level. He got an A.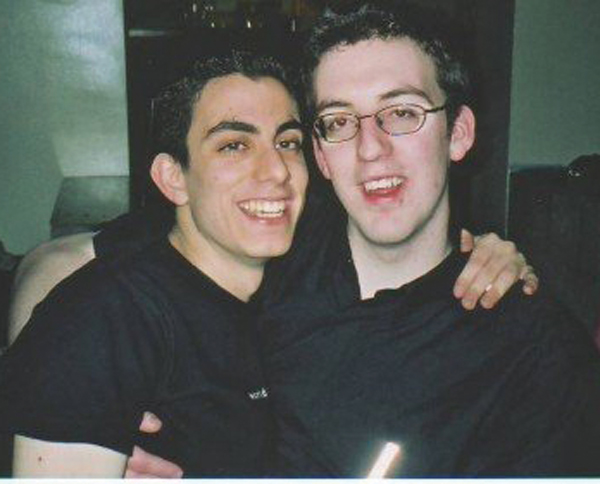 "I was really smug because my brother was four years older than me, and for various reasons was a year ahead in education terms, so he was doing his A-levels as well.
"I was a really annoying younger brother and kept saying 'I'm doing an A-level too'."
Life became more complicated in his mid-teens when he realised that he wasn't straight – but had no one to talk to about it.
I didn't know quite how, but I was determined to become a role model
"It was a strange time. It was the 90s and the beginning of the internet. At some point I went on a chat board, trying to find out what it might mean to be gay.
"That was horrifying, looking back. I was unleashed; no one knew what was going on. It's horrifying what could have gone wrong. Nothing did, but I never really spoke to anyone about it."
He got a place at Lincoln College at the University of Oxford — "because my brother said the food was good" – to study engineering and computing.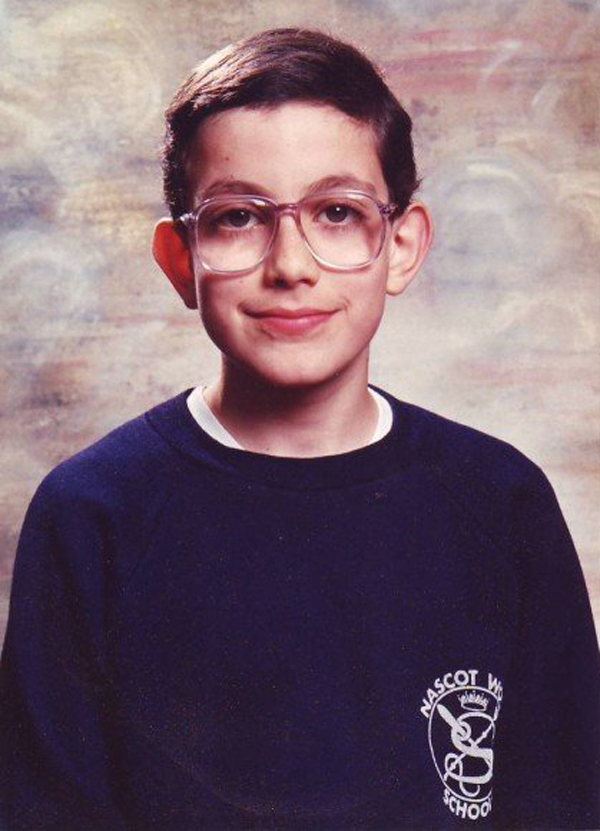 It was there that he discovered his passion for ballroom dancing. "In freshers' week I was dragged along kicking and screaming to do it because there were free drinks.
"I thought it sounded a terrible idea. But I ended up going because everyone else did and I ended up really enjoying myself."
Over the next four years, he spent a lot of time dancing. And it was this love of dance that pushed him into a PGCE: "To be honest I did a PGCE just to stay at uni to do some more dancing. Turns out, not a great combination, as a PGCE is hard and dancing is also really intense."
He then headed back to his old school to teach, but soon took a job at Camden School for Girls. In 2005, however, his mother, now living in South Africa (his parents divorced when he was at university) had a diagnosis of late-stage lung cancer.
Weston also noticed his own health declining. "I felt more and more ill that year and kept thinking that something wasn't really going quite right. But I wasn't focusing on me because I was focusing on my mum, trying to hold my job together and trying to do some dancing still. My mum ended up being brought back from South Africa, and everybody, unfortunately, knew why but no one was saying."
The same month she returned, Weston turned yellow and was rushed to hospital, where he was diagnosed with primary sclerosing cholangitis, a rare liver condition where the immune system attacks the bile ducts.
He was told he would need a liver transplant, risky surgery that could kill him.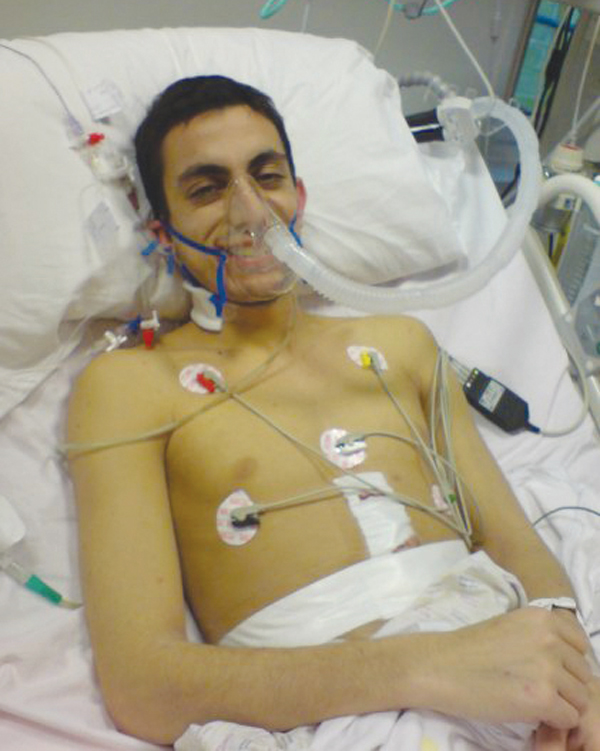 "My mum was getting worse and worse," he says. "I never told her. I can't quite remember why, but I think it was because she was just going through so much at the time and I thought I never wanted to tell her anything about it.
His mother died two months later – "a really horrific time", he says. "On the day she passed away I was rushed to hospital. There was this really bizarre moment feeling something was wrong… I was in hospital in a ward all by myself when I got a call saying she had died."
He took time off, but eventually left his job in Camden, overwhelmed by his own illness and grief. He returned to Watford School for a maternity cover, but in 2008 found his own health declining again.
In early 2009 he had a liver transplant.
"Then I was lent the film Milk [the story of Harvey Milk, California's first openly gay elected official] and it was immensely inspiring. It was one of those things about being a role model and I remember thinking to myself at the time, assuming I do get better and assuming I do go back to school, I am going to be a role model. I am going to be someone I wish I had when I was younger.
"I didn't know quite how I was going to do it but I was determined I would and suddenly had more energy than I remembered having for the past eight years, frankly."
He went back to Watford and teaching, joined Twitter, and met Kevin, now his husband, before the end of 2010.
During a lesson, his sexuality came up and he decided he wanted to speak to the whole school about LGBT issues – something that would have been illegal just ten years previously under section 28 of the Local Government Act.
"I was terrified the night before doing this assembly, just totally, utterly terrified. But I was determined that I would do it."
Everyone at school was supportive and he received only positive feedback from pupils, colleagues and parents. This summer, he received a letter from a former pupil telling him how inspirational his assembly was. Weston tweeted it and it instantly went viral.
By May 2012, he had left his job at Watford and formed the Teacher Development Trust, a move prompted by his interest in the professional development side of teaching.
"I was mainly fuelled by my naivety . . . I just thought it was going to be a really easy thing to do and people would give money because it was just such a good cause!
"I am endlessly astonished, now, when I am sat in meetings with amazing people, or I am in a meeting at the DfE, or I am in a meeting with some of the best heads in the country or I am, I don't know, just having phone calls or, frankly, just doing this interview and I think 'it's me, I'm here, and I am doing this, that's crazy'."
He's a great supporter of the proposed College of Teaching, despite what it could mean for his charity: "It's an odd situation, because I know full well that if the college works really well, it might make TDT redundant. But that would mean that the charity has succeeded, even if it no longer exists."
He's still dancing, although not as often. "Whenever I do, I end up trying to show off desperately, use muscles I haven't used for a long time and end up barely able to move for another week. But it's OK, I go and say 'yeah I've still got it' and one day I might use it again."
Weston's positive nature is infectious, he has overcome more challenges than most, and come out stronger. "I take the medication, try to look after myself and just get on with life really, particularly at this point because, without trying to be too melodramatic, I don't know how long I've got."
IT'S A PERSONAL THING
What would be the soundtrack to your life?
A samba or a cha-cha-cha so something by Tito Puente
If you could dance with anyone who would it be?
Either one of the top female or male professionals in the world – and my husband, of course
What is your favourite book?
A series by David Eddings [epic fantasies] that I re-read whenever I feel like having one of those types of books that you can just pick up
Where are you going on holiday next?
The Peak District for a few days with some friends who have never been there before
If you could go to one place, where would you go?
A mountain valley in Switzerland in an area called Grindelwald. It's my favourite place