A lower 11-plus test pass mark will be introduced for poorer pupils in a bid to make grammar schools more inclusive, but research suggests this could defeat the object of selective schools.
The Times reports today that the government will force grammar schools to offer lower 11-plus pass marks to poorer children to "end the middle-class stranglehold" on selective schools and make them appear less elitist.
Ministers said last year that any new grammar schools opening as part of their reforms would have to take a proportion of pupils from lower-income households, but it appears the new requirements reported today will also be imposed on the 163 existing grammar schools.
The move is likely to anger those who support grammar schools on the grounds of meritocracy, because it could give poorer pupils with lower attainment priority over their more advantaged peers.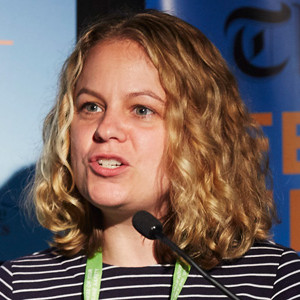 Education Datalab warned last year that boosting the intake of poorer pupils through lower 11-plus pass rates would require grammar schools to loosen entry requirements to such an extent that "many people would no longer recognise the schools as being selective".
Datalab found that a child eligible for free school meals is less likely to attend a grammar school than another child who is not FSM-eligible, even if they have comparable key stage 2 results.
At the time, Datalab director Becky Allen  wrote that poorer children have "markedly lower attainment at age 11, for a number of reasons", which was "an issue that needs addressing in its own right".
"To have a dramatic impact on the number of poor children attending grammar schools, entry requirements for these children would need to be loosened to such an extent that many people would no longer recognise the schools as being selective," Allen said.
It comes as Angela Rayner, the shadow education secretary, prepares to use her speech to the Association of School and College Leaders conference this afternoon to question the evidence for the government's selection "vanity projects".
Rayner will claim that neither Theresa May nor Justine Greening believe that grammar schools help social mobility, especially when "every voice in the education community is united against them".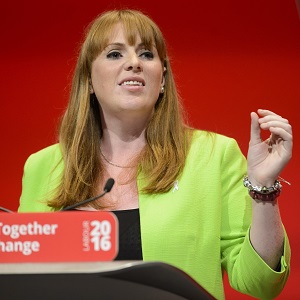 She is expected to say that the policy is simply "red meat that some [Conservative] backbenchers can happily feast on", and a diversion from "the real problems which their policies have served up for our children and our schools".
The issue of selection has, along with school funding, dominated the agenda at ASCL's conference.
Greening was heckled by ASCL members yesterday after she claimed that grammar schools closed the attainment gap for disadvantaged pupils during a Q&A session.
During a panel debate this morning, Allen pleaded with ministers to scrap their plans for new grammar schools.
"As a parent, as well as someone who cares about the education system, please do not put my children through an 11-plus," she said, warning that the introduction of further selection risks "everything else getting swept to one side".
Delegates also heard from ASCL's incoming general secretary Geoff Barton, who said that if he was given a day as education secretary, he would reverse a decision this week to allocate money to open new selective free schools and divert funds to the wider education system.
"I would stop the announcement that we heard on Wednesday in the budget and use that money for all instead of the few," Barton said, to applause from members.
Barton, elected last month on an anti-establishment platform, warned that the government's policy on selection and funding problems in schools are distracting from an aim to develop better teachers and leaders, an ambition set out by Justine Greening in her speech to the conference yesterday.
"If [Greening] wants to be remembered as a great secretary of state, we could do something extraordinary, but it means decoupling the first part," he said.