Geoff Barton strides around his school with the pride of a parent whose child has won a prize for being the best in everything.
As he paces the corridors, talking about the debating team's successes, espousing the virtues of a Shanghai exchange programme and introducing pupils left, right, and centre, it is hard to imagine he will ever be ready to leave this school that he loves.
But Barton's work at King Edward VI School in Bury St Edmunds is almost done.
After 15 years, and following its transformation from a medium-sized upper secondary to a large secondary for pupils aged 11 upwards, the 54-year-old soon will begin a new life as the general secretary of the Association of School and College Leaders (ASCL).
Barton's landslide victory on an anti-establishment platform in the recent ASCL election, has prompted speculation about the future of the traditionally moderate union. But he insists those who expect him to take ASCL sharply to the left have got him wrong.
"I'm certainly not coming in to man the barricades for strike action," he says. "It would be pretty unthinkable for ASCL members also to be thinking that."
I'm not coming in to man the barricades for strike action
Barton understands and supports the "articulation of fury" by heads who are campaigning against school cuts in areas such as East Cheshire, West Sussex and Surrey, but he insists he has not been elected to "just sound off all the time".
"I don't think that'll get us anywhere. It might be cathartic for a few people for a few weeks, but largely they would feel a sense of disappointment because, ultimately, what's the difference between me doing that from here in Suffolk and being able to do it on a national platform?"
At the same time, he too has lost sleep over his own school's financial position, and says funding is the main issue facing the sector, followed closely by teacher recruitment and retention.
"I've had sleepless nights wondering about which members of staff we are going to have to make redundant; this is a time when a union that represents school leaders needs to really understand how policy plays out in offices like this."
As someone who didn't shy away from senior roles early in his career, it is hardly surprising that Barton has chosen to take on a new leadership challenge. His original ambition – to travel the country as a consultant on whole-school literacy – doesn't seem to suit him.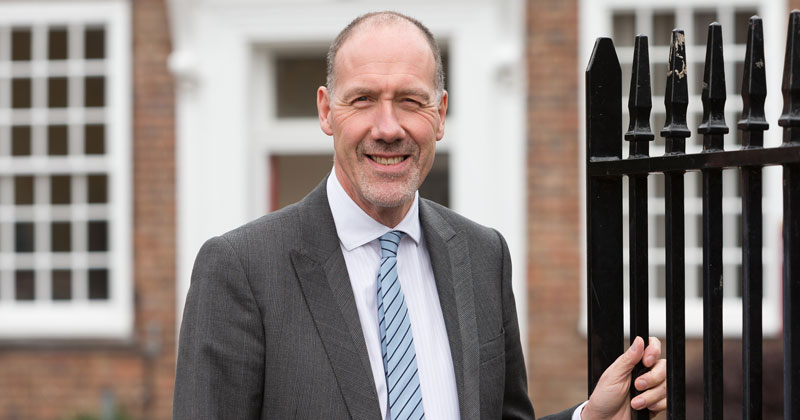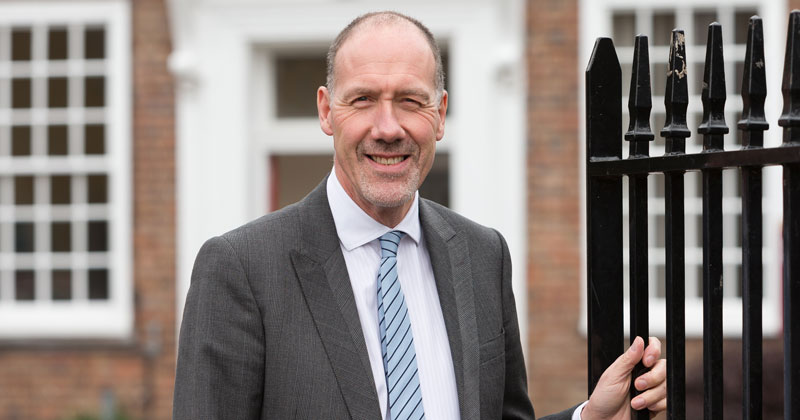 Born in Stafford in October 1962, he went to Walton Comprehensive School, where he admits being "not at all interested" and only managing to "drift into the sixth form".
However, sixth-form lessons on Shakespeare's Henry V with his English teacher Roy Samson set him on his current path.
"I'd never read any Shakespeare. I remember the complete incomprehension and sense of being out of my depth, and then watching a teacher who had the ability to make things simple, but not too simple, and to give clarity to a vocabulary that was so unfamiliar to me.
"I remember that I was genuinely mesmerised and thinking, 'I want to do that'."
Samson encouraged the young Barton in his ambitions, and put him in front of a class of year 7s. He became his "all-encompassing" role model. The pair still speak.
"I did a degree in English (and linguistics, at Lancaster) and then a PGCE (at Leicester) – and it was because of Roy Samson. It wasn't that I just wanted to teach English, I wanted to teach English like he taught English, and I wanted to dress like him, walk like him and talk like him."
Barton's first teaching job was at Garforth Comprehensive School in Leeds, where he met his wife Philippa and where he eventually became second to the head of English. He then moved to Huntington School in York, where he led the English department and was assistant head of the sixth form.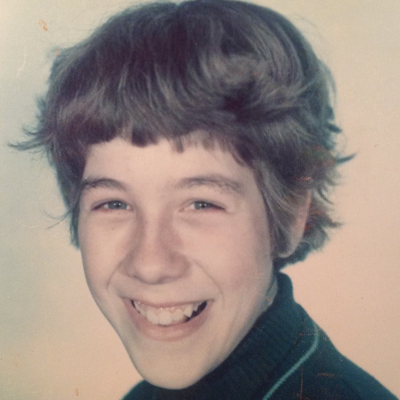 Following a five-year deputy headship at Suffolk's Thurston Community College, Barton joined King Edward VI as head in 2002.
He is an experienced leader, but the stewardship of a union representing school heads, business managers and college principals at a time when all of education struggles under the strain of funding cuts and widespread reform is no small task.
He admits there are areas he needs to learn more about – further education, for example – and says the voice of school business managers is likely to become more important as the academies programme continues.
Barton is used to speaking out – he's been highly critical of Ofsted's over-reliance on data and government policies on selection and forced academisation – but his new job will require pragmatism and a seat at the table opposite political figures he has railed against throughout his career.
But the battles over issues such as grammar schools will, he claims, be won "through a very clear argument and based on principles", and says that despite his "ranty man" side, he is someone who works through relationships and trust.
"It might just be that what Justine Greening, and people at Ofsted, and people at Ofqual and so on, realise, is that actually there's a lot of new kids on the block all of a sudden, and we all have a shared and vested interest in wanting to improve the system.
"We can do that without resorting to industrial action."
However, to achieve improvement, Barton says the government needs to take the pressure off, financially and in relation to curriculum reform.
He wants a moratorium on ministers' "constant tinkering", to allow school leaders to focus on quality and to enable Ofsted to improve the consistency of its inspections.
Wilshaw tried too hard to be "the nation's headteacher"
Ofsted comes up a lot during our interview – hardly surprising, given Barton's history with the watchdog.
When Hardwick Middle School, also in Bury St Edmunds, was slapped with an inadequate rating in 2014, just 13 weeks after King Edward VI took it on in a partnership agreement, Barton opted to go in fighting. He complained and, following a frustrating run through Ofsted's complaints procedure, lost.
Barton, who still claims Ofsted relied too heavily on data that "was not of our making", says he does not regret his decision to challenge the ruling, and he remains critical of the organisation and its former boss, Sir Michael Wilshaw.
He claims Wilshaw tried too hard to be "the nation's headteacher" and talked to leaders "as if we were the rather hapless members of his school staff".
No such stick for Ofsted's new head honcho. Barton publicly backed Amanda Spielman for the job, praising her track record in "managing large institutions and putting them right".
He is also a fan of the schools commissioner, Sir David Carter, and not just because of their shared love of Level 42 and The West Wing. He even says that he agrees with the schools minister Nick Gibb that "knowledge matters".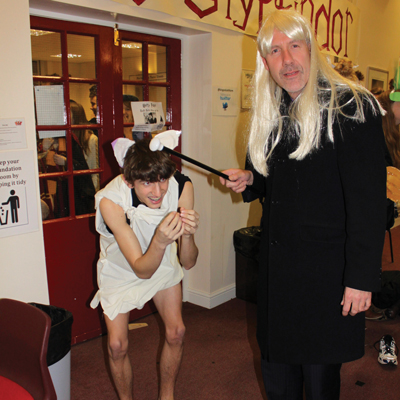 Outspoken he may be, but ASCL members gathering in Birmingham this weekend for the union's annual conference will hear little from their leader-in-waiting. He says he will spend his time at the sidelines, meeting members and staff in preparation for his first day in the job on April 18.
However, it is clear that he will be an active general secretary; one who is keen to spend as much time as possible leading his staff at the union's headquarters in Leicester, where he has bought a house and intends to be based.
Depsite this, he admits Suffolk will always be home to him, his wife Philippa, who will continue to teach art at King Edward VI, and their two grown-up sons.
"It will be a very different lifestyle," he admits, "But we like the idea, and we're going to do something that will bring a new richness to what we do here."
_____________________________________
It's a personal thing
What is your favourite book?
For all its flaws and irritations, Thomas Hardy's Tess of the d'Urbervilles
Who was your biggest inspiration for going into teaching?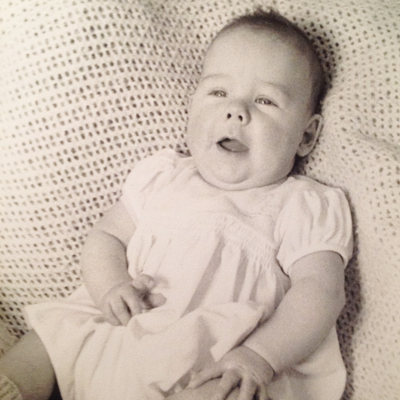 Roy Samson, my English teacher when I was in the sixth form. He still visits and still inspires.
What is your favourite cuisine?
French. Not fancy, just great ingredients beautifully cooked
What is your favourite holiday destination?
Greek Islands, especially Crete
If you could go back to any era, where would you go?
Elizabethan England, provided I could have a 20th-century bathroom
_____________________________________

Curriculum Vitae

Education
1974-81 Walton Comprehensive School, Stafford
1981-84 Lancaster University, English and linguistics
1984-85 University of Leicester, PGCE
Employment
1985-90 Garforth Comprehensive School, Leeds, teacher, then IT Inset
co-ordinator, then second in English
1990-97 Huntington School, York, head of English, assistant head of sixth form
1997- April 2002 Thurston Community College, Suffolk, deputy head
April 2002 – present King Edward VI School, Bury St Edmunds, headteacher