LIVE BLOG: GCSE results day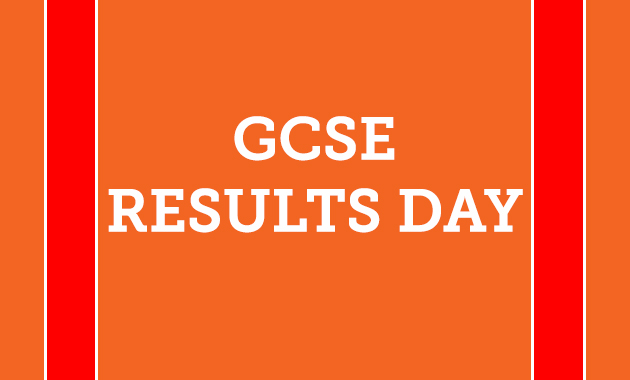 Results are out today at 9.30am.
We are celebrating everyone's successes, but with a particular interest in schools in challenging circumstances.
We want to highlight and give some well-deserved praise to schools which have had a tough few years after being rated as inadequate by Ofsted, but are on their improvement journey.
Again, we will also put interest in secondary modern schools.
An often ignored but tremendously important group, we wanted to share their true "underdog" stories and hope you feel as inspired as we do.
Stories will be coming in from later this morning. In the meantime, get in contact if you want to share your school's success: billy.camden@schoolsweek.co.uk
16:05 – Big congratulations to Adam Bassett from Kent secondary modern, The Westlands School. Adam has been attached to the school's physically disabled unit for the last five years. Today he found out that he passed all of his GCSEs, including a B in science and Cs in maths and English. Here he is opening his results today.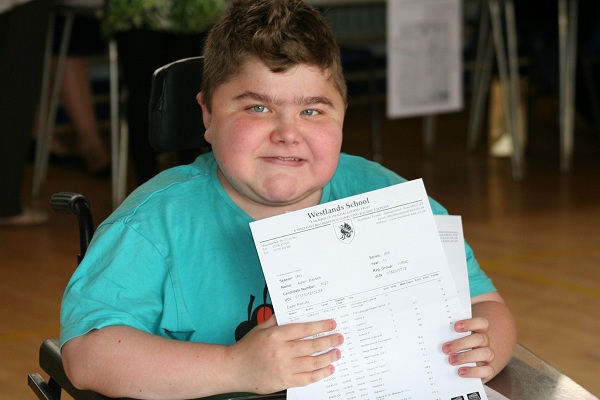 15:45 – Wheelchair bound Jessica shines in her GCSE results and is labelled an "inspiration". Here is why.
15:32 – Great news from Goole Academy
Awesome GCSEs @gooleschool – best ever results – congrats to all!! pic.twitter.com/WruWGiVAvo

— Goole Academy (@gooleschool) August 20, 2015
15:27 – A story on the country's first for-profit free school now. It has only just met the government's floor standard for GCSEs in its first set of results since opening. Full story here.
15:00 – After a near death experience and missing the whole of year 10, this Ormiston Ilkeston Enterprise Academy pupil was determined to take her exams and is today celebrating her results. This is her inspiring tale.
14:22 – Commenting on the GCSE results, Chris Keates, general secretary of the NASUWT, said: "Congratulations to the young people and their teachers who have worked tirelessly to deliver yet another year of excellent results. "It is highly commendable that standards have been maintained across the board, despite the tremendous pressure our young people are under. "We must also recognise the hard work of our teachers, and the fact they have supported students to achieve these results despite the burden of excessive workload, year on year cuts to pay, constantly changing policies and ongoing budget cuts."
14:10 – Staff at Bournville School, which was rated inadequate by Ofsted in September 2013, are celebrating with a rise in GCSE results today. See what they achieved here.
13:55 – Cramlington Learning Village has a cause for celebration after losing its status as a teaching school following an inadequate rating by Ofsted last month.
13:15 – Two struggling pupils are celebrating their excellent results thanks to extra support from a Berkshire secondary modern school.
12:25 – Brave Joe Sims has achieved a crop of top results after battling with cancer this year. Read his story here.
12:12 – Sir John Gleed School has been rated as inadequate by Ofsted for the past two years. But today they have seen a bumper increase in English results. Here's our full report.
11:50 – Ian Toone, Director of Policy and Research at Voice: the union for education professionals, said: "Voice welcomes the GCSE results published today and calls for the achievements of both students and teachers to be celebrated.
"For many young people, these results are critically significant to their future study, employment and life chances.
"They are also important for individual teachers, whose professional standing and career progression may depend on their students' achievements. "Schools, too, will be judged on their position in performance league tables and may find themselves, accordingly, praised or pilloried.
11:40 – Christine Blower, general secretary of the National Union of Teachers, said: "Today's GCSE results are a reflection of the hard work of pupils and their teachers throughout their study programme.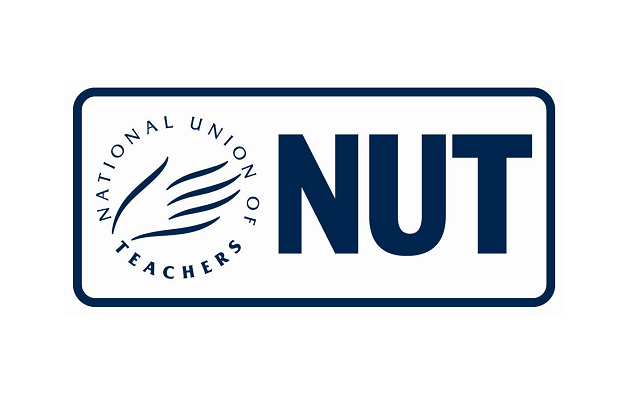 "The increased take-up of certain subjects needs to be looked at and considered carefully in the context of medium and long term trends. Measures such as the EBacc are bound to have an effect on entries, but it is vital that the uptake of the 'academic' subjects they represent isn't at the expense of learner choice. Students must have the freedom to study areas which they find rewarding and in which they can excel."
11:35 – Russell Hobby, general secretary of school leaders' union NAHT said: "We congratulate those students receiving their GCSE results today, and commend the year-round hard work of teachers and school leaders to help deliver them.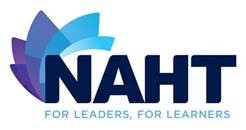 "We welcome the increase in the number of students getting A* to C grades, which is testament to the hard work of both students and teachers. However, the 18 per cent increase in 17 year olds taking GCSEs does point to an increase in the number of students resitting exams. The government needs to make sure that school leaders are supported to address this trend, ensuring that resourcing is appropriate to offer the courses needed."
11:27 – More from the unions now…. Brian Lightman, general secretary of the Association of School and College Leaders, said: "Well done to all students who have achieved GCSE results today, and to the teachers and schools who have worked so hard to support and encourage them. We continue to see very high standards of achievement.

"We have heard from a number of schools that there are some results, particularly in maths, which were unexpected, and did not reflect the school's knowledge and assessment of those pupils. The question is why has this happened? We need to understand this and we will be looking into this issue."
11:20 – Labour's shadow education secretary, Tristram Hunt, said: "I want to extend my very best wishes to all of those young people who have received their GCSE results.
"Today marks the culmination of years of perseverance, enquiry, joy and – at times – very real pressures and stress. Also, to extend my congratulations to all of the school and college staff across the country and to recognise their hard work."
11:15 – How about this for determination? Not even a car crash the day before her first exam could keep carer Natasha Burrows from getting some outstanding grades. Here's her story.
11:07 – More success at secondary modern schools. This time from Benfleet, where The Appleton School is celebrating its best ever set of GCSE results.
10:55 – The Association of Teachers and Lecturers (ATL) has sent their congrulations to students, but questions how far re-sitting English and maths GCSEs benefits them. Dr Mary Bousted, general secretary of ATL, said: "Firstly, let us congratulate all students and teachers on their hard work and achieving great results this year.
"Whilst applauding all those who have received the grades they hoped for, we should also consider the 37 per cent who did not get at least a grade C in maths and the 35 per cent who did not in English.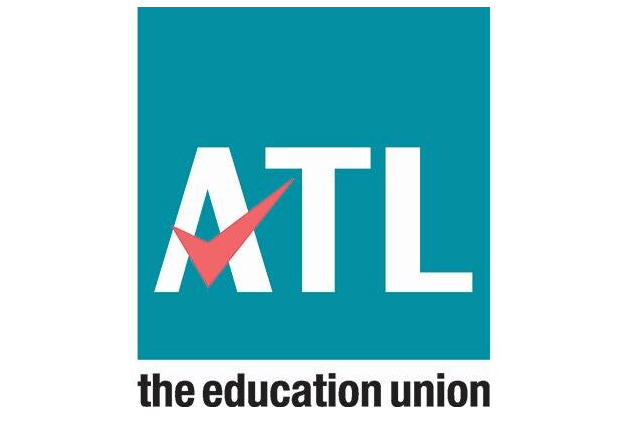 "We agree that all students need to be literate and numerate, however, making them re-sit their GCSEs until they get a C grade is completely demotivating. It also puts schools and colleges under huge pressure to find the extra spaces, teachers and funding to allow these students to be able to re-sit their exams.
"Functional skills qualifications in English and maths are far more appropriate for many young people and would provide them with the skills employers need.
"With new GCSEs being introduced from next month, we ask the Government to allow the current reforms to settle and to closely monitor their impact. There must be some stability in the system for at least the next few academic years to allow teachers, students, parents and employers to get to grips with the many changes to qualifications."
10:45 – Katja Hall, CBI deputy director-general, said: "Congratulations to all those pupils receiving their results. Whether they got the grades they wanted or not there are plenty of further study and apprenticeship options available to launch their careers.
"Business wants exams at 16 years old to be a staging post on a path to 18 for all young people, not an end in themselves. That is why we want the Government to conduct a wholesale review of 14-18 year-old education with the aim to create a system that delivers academic, vocational and combined options for all young people.
"And employers value attitudes and resilience just as much as academic results, so we must make sure that exams aren't the only target our schools and colleges have."
10:40 – Did you read our story yesterday profiling the fears of GCSE results day for three headteachers yesterday? If not, you can catch up by clicking here. Here's how their schools got on, including results for one of the first free schools set up under the academies programme.
10:30 – The director general of the British Chambers of Commerce (BCC) , John Longworth, said: "Students and teachers have worked hard to achieve these results and should be congratulated. Businesses will welcome greater overall stability in results, as annual grade inflation, which has been the norm until recently, undermines their confidence in the exam system.
"Firms will be pleased that more young people are choosing to study computing and ICT. However, it is disappointing that take-up for modern languages continues to decline, as language skills are helpful in today's global business market.
"Employers are not just looking for good grades; they also want soft skills. Despite a minor fall, the latest NEET statistics continue to show that many young people lack the basic skills and behaviours to succeed in the working world.
"It's in everyone's interest that young people gain the employability skills and exposure to work that businesses look for while they are still at school. To make that happen we need the government to ensure that the job destination of students is a bigger focus when judging schools."
10:23 – From the Department of Business
Congratulations to everyone getting their #GCSEresults today! Get advice on uni & #apprenticeships options from the @NationalCareers Service

— Dept for Business (@bisgovuk) August 20, 2015
09:58 – Here's the story of Hethersett Academy, in Norwich, which has just posted its 'best ever' GCSE results after being graded inadequate by Ofsted in 2013. Click here for the full story.09: 40 – THIS from @TeacherToolkit
Setting up for #GCSEResultsDay at @QKynaston; #selfie booth with props (my favourite) & #IceCream for students! pic.twitter.com/nIscYKFsdK — @TeacherToolkit (@TeacherToolkit) August 20, 2015
09:36 – Education secretary Nicky Morgan said: "Today marks the culmination of years of hard work for pupils, teachers and parents and I want to congratulate them on their achievements.
"Thanks to our reforms focused on extending opportunity, a generation of young people from all backgrounds are now securing the GCSEs that help give them the widest range of options later in life – whether looking for a rewarding job or a top apprenticeship.
"This not only benefits the students involved, it means our work force for the future is properly trained to compete in a global economy."
09:13 – It is a huge day for pupils and teachers, but let's not forget all of the nervous parents out there.
Good luck to my lil girl on her #gcseresults today — Dean Scott (@2008dean) August 20, 2015
Think I'm more nervous than my son! #gcseresults — LucyBoo (@Lucymonckton) August 20, 2015
08:45 – Need advice on what to do next after getting your results today? Here is who to call.
Good luck all #GCSE students! @ERHelp is open and ready to take your calls if you want to talk about what you should do next 0808 100 8000 — DfE (@educationgovuk) August 20, 2015