GCSE results day is, rightly so, all about the kids; their triumphs, disappointment, tears and leaps in the air.
But what about the headteachers – how do they feel on GCSE results day?
Schools Week has spoken to three heads to find out…
"It's something that builds from around April," said John Tomsett, head of Huntington School in York.
"You can be on holiday in the first two weeks of the summer holidays and wonder what that sense of displacement is and you realise it's exam results.
"One of the key things behind it for me is the public humiliation, that sense of dread."
But it's not actually GCSE results day that holds the terrors.
"Today is really the day for headteachers [they are able to check provisional results from early this morning]. All the worry is Tuesday night – it's a shocker."
And most that worry this year was expounded on the motorway hard shoulder. "My car broke down on the way home from Old Trafford [Manchester United football club's stadium] last night so I spent most of the night with the AA."
"When results haven't gone well it's a shocking feeling. But then other times you feel everything has come together and it's great."
He added: "You are singularly held responsible for hundreds of people, pupils and parents, that across five years they have been doing what they say they have been doing.
"You only see students for 14 per cent of their lives and held responsible for the whole shebang."
Dame Delia Smith left as headteacher of St Angela's Ursuline School, in Forest Gate, London, after 16 years to become founding principal of Ark Academy, in Wembley.
It was one of the first free schools set up under the academies programme and this year is its first GCSE results day.
Dame Delia said: "It's been five years waiting for these results. I've never been this nervous or excited about a GCSE results day. I was on tenterhooks."
Ms Smith arrived home from a holiday in Italy yesterday, adding: "It's all I could think about for the past few days way."
"We're expecting a lot of screaming and crying, good and bad, tomorrow. There will be some disappointed pupils but an awful lot of pleased students.
"We've had texts and emails from our staff from all over the world, we don't think anybody slept last night! I haven't got the words to describe the emotions."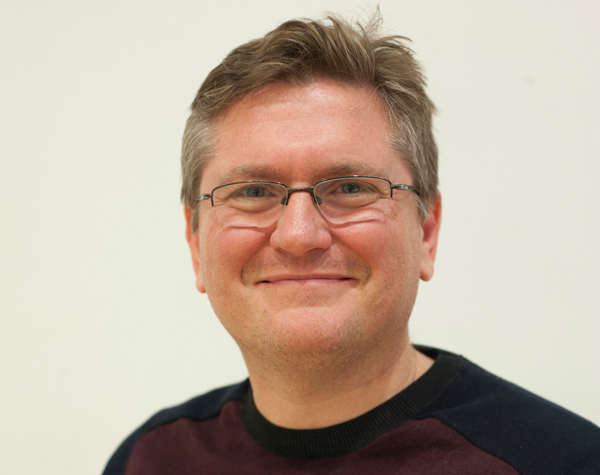 Liam Collins (pictured right), head at Uplands Community College in East Sussex, calls this time of year the "P45 fortnight".
After arriving at school at 8am he has double checked data, compared against national figures and made the call about whether to submit papers to be remarked, in preparation for tomorrow.
"Results day is a mix, lots of it is great to see students who have clearly worked their socks off and done really well."
He has already taken to Twitter to discuss grade boundaries, in between his school computer management software malfunctioning intermittently throughout the day.
But he explained the emotions heads can face if they turn on their computer to find a disappointing set of results. "Just ten children can make a huge difference about how your results are described.
"If it turns out to be a poor year then you are worried about Ofsted turning up, what your governors will say, whether you'll become a coasting school or be made an academy. All these things run round your mind – and we're talking about 160 individuals."
Results are embargoed until tomorrow at 9.30am so check back to find out how the schools have done.