Strict rules forbidding schools from telling pupils their teacher assessment grades should be dropped this year to prevent "sudden surprises" and reduce appeals, an exam board has said.
Ofqual proposes that schools should not tell students the grade they have submitted to exam boards this summer. Pupils would instead have an option to appeal after final grades are awarded on results day.
In our view, this in turn has the potential to significantly reduce the risk of appeals and gives the student some agency in the process
Last year schools were told they would be investigated for malpractice if they told a pupil their teacher-assessed grade before results day.
But exam board OCR wants Ofqual to allow schools to have an "ongoing discussion" with pupils about their potential grades.
In its response to the exams replacement plan consultation, OCR said this would allow "transparency and prevent any sudden surprises".
"In our view, this in turn has the potential to significantly reduce the risk of appeals and gives the student some agency in the process," OCR adds.
It believes teachers should be encouraged to "immediately" talk to students about evidence they have currently. It should be an "honest conversation" about how this might inform grading.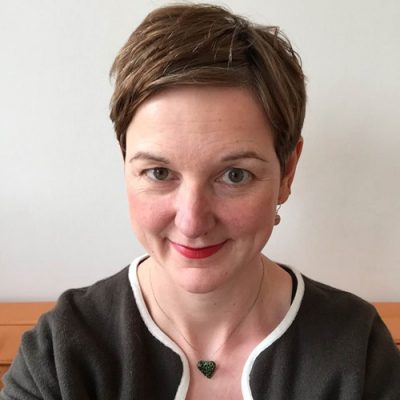 Another idea is to provide clarity for students about the "other sources" of evidence that will be reviewed before teachers make their grade decisions.
But Julie McCulloch, director of policy at the Association of School and College Leaders, feared that sharing grades before boards have quality assured them for consistency could "easily lead to a repeat of last summer's chaotic scenes".
She added: "It would build an expectation of a result that may change during the quality assurance stage."
But she said that ongoing conversations with students about the level they are working towards was good practice.
Ofqual thinks teacher assessment grades should be confidential
Last year, Ofqual decided that "inappropriate disclosure" of centre assessment grades and rank order information should be investigated by exam boards as "potential malpractice".
For this year, Ofqual is proposing that "centre-assessment grades, rank order information and the judgments on which these are founded should be confidential until after results have been issued".
OCR's plea comes amid fears from exam boards that the schedule for issuing grades this year is too tight. Ofqual wants teachers to submit grades to boards by mid-June, with quality assurance ongoing that month. Results would "most likely" be issued in early July.
Students could then submit appeals straight away, which would be considered first by a school before potentially going to exam boards.
Instead, OCR proposes a timeline – formed in discussion with the Joint Council for Qualifications – of a results day in late July. It says it is "improbable" that exam boards can deliver the quality assurance proposed within four weeks.
Any delay would affect the appeals process. A group of education unions suggested last week that appeals should go straight to exam boards, rather than to schools in the first instance.
Any move to be more open about grades could also affect the number of subject access requests (SARs) received by schools. Pupils can submit SARs to find out what their centre-assessed grade and ranking place was.
Last year an exam script exemption applied, meaning schools only had to respond to requests after results day. The Information Commissioner's Office said this week that it was considering how an exemption might apply to this year.
Throughout 2020, the ICO had 491 SARs complaints relating to the education sector. At least 43 of them related to state schools, although it is not clear how many were about exam results.