Schools are trying to recreate levels assessment systems based on the new national curriculum, a leaked version of a delayed report set up to help teachers plan for life after levels has found.
Schools Week revealed earlier this month that the government had pushed back publication of the findings from an independent commission set up to find good practice in schools implementing new assessments without levels.
The report was due out this month, before pupils are set to be taught and assessed under a new curriculum from September. But the Government did not say why it had delayed publication.
However a leaked version of the draft report, published by the Guardian today, shows the commission had some potentially awkward findings for the government.
Commission chair John McIntosh said in the report: "The system has been so conditioned there is considerable challenge in moving away from them [levels].
"We have been concerned that some schools are trying to recreate levels based on the new national curriculum.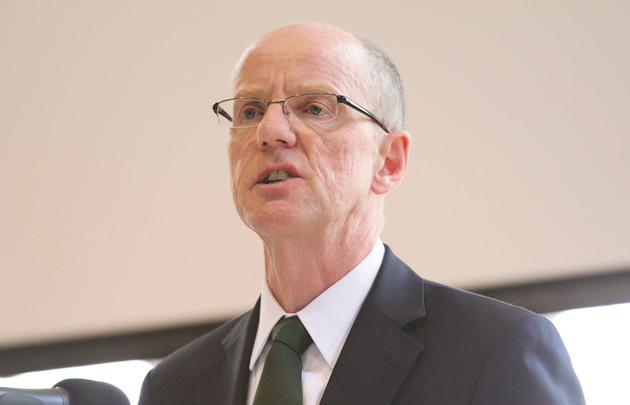 "Unless this is addressed we run the risk of failing to put in place the conditions for a higher-attaining, higher-equality system."
The Department for Education said it does not comment on leaked reports. In regards to the report, a spokesperson said the department is considering its response, which will be published in September to "ensure future activity on assessment without levels is as effective as possible".
"Unless this is addressed we run the risk of failing to put in place the conditions for a higher-attaining, higher-equality system."
Despite the concerns, the commission goes on to say, in the report which can be viewed in full here, it has been "impressed by schools that have developed new approaches to assessment, in consultation with teachers, parents and pupils.
"Other schools have recognised that a change in mind-set is vital to break away from the idea of levels, and has introduced new assessment approaches alongside training for teachers and parents."
The commission also address concerns raised by teachers about how Ofsted will assess the new systems.
It recommends a training module for use of both senior leaders and Ofsted inspectors to ensure a shared understanding of the principles and good practice.
It adds: "The commission recognises that many schools are just beginning the journey towards assessment without levels. This summer will be the last time that statutory national test results and teacher assessment are reported in the form of national curriculum levels.
"The commission encourages schools to embrace this change and seize the opportunity to develop innovative and effective new approaches to assessment that meet the needs of their pupils, staff and curriculum."
The commission says the transition will be "challenging" but said a greater focus on highly quality formative assessment as an integral part of teaching and learning will have multiple benefits.
The Association of Teachers and Lecturers (ATL) has said the leaked report's contents make "uncomfortable reading" for education ministers. "It is highly critical of how classroom assessment has been dominated by the Government's school accountability agenda," education policy advisor Anne Heavey said.
"The report contains much common sense and presents a strong case for claiming back formative assessment; teachers will welcome this report and value its content."
She added: "As it stands the report and the Government response will be published in September, after schools and teachers are expected to have developed their new assessment procedures. In delaying the report the DfE demonstrates yet again that saving face is of greater priority than ensuring that teachers are given support and guidance on Government policy to ensure that our children and young people receive the education they deserve."