The government has been accused of failure over teacher recruitment and retention after it was revealed that more than 600,000 pupils in England are now taught by unqualified teachers.
The number of teachers in state-funded English schools without QTS rose to 24,000 in 2016, a figure that has grown by 62 per cent since the rules around unqualified teachers were relaxed in 2012.
Labour Party analysis has shown that, based on the average class size of 25.5, roughly 613,184 pupils are affected.
The Tories' failure on teacher recruitment is putting school standards at risk
Mike Kane, the shadow schools minister, said the government had "completely failed in their most basic of tasks".
He claimed that the DfE was forced to rely on unqualified teachers to "plug gaps" caused by its failure on recruitment.
"Unqualified teachers have no guaranteed training in safeguarding children, controlling a class or adapting teaching to respond to the strengths and needs of all pupils," he said.
"But under the Tories, they're responsible for the education of hundreds of thousands of our children."
Since 2012, academies have been permitted to hire unqualified teachers on the basis of their "skills and experience".
The government claimed at the time of the change that the additional flexibility would "help schools improve faster", but critics insist it waters down standards.
"There is nothing more important to a good education than excellent teaching," said Kane, a former primary teacher who has also been critical of proposals for new teaching apprenticeships.
"The Tories' failure on teacher recruitment is putting school standards at risk and it's our children who will pay for their mess."
A government spokesperson insisted that the proportion of qualified teachers in schools "remains high", and pointed to an overall increase in the number of teachers in recent years.
"We have record number of teachers in our classrooms – 95 per cent of which hold qualified teacher status," the spokesperson said.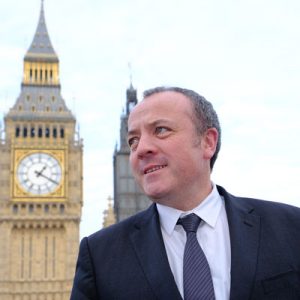 "The rest include some trainees working towards their professional qualifications as well as experts, such as leading scientists, sports people or musicians."
The latest school workforce census data, released last month, shows ongoing problems with teacher recruitment and retention.
2016 had the lowest entry rate for teachers in five years, while people are leaving the profession faster than ever.
The number of unqualified teachers in state-funded schools has risen from 14,800 in November 2012 to 24,000 in November last year.
At the same time, the number of teachers in the system as a whole has risen from 445,400 to 457,300.
As of November last year, 21 per cent of unqualified teachers were working towards qualified teacher status, up from 20 per cent in 2015.
Academies have a higher proportion of unqualified teachers than local authority maintained schools.
Just three per cent of teachers in maintained primaries are unqualified, compared with 4.2 per cent in primary academy converters, 5.9 per cent in sponsor-led primary academies, and 12.3 per cent in primary free schools.
Meanwhile, 4.9 per cent of teachers at maintained secondaries were unqualified, compared with 5.4 per cent in secondary academy converters, 9.6 per cent in sponsor-led secondaries, and 11.3 per cent in secondary free schools.