Plans to offer free breakfasts to all primary school pupils have been cancelled, in yet another government U-turn on a major manifesto pledge.
The children's minister Robert Goodwill has confirmed that the government will not be pursuing the policy, following repeated questions from the shadow education secretary Angela Rayner and other MPs.
In its manifesto ahead of June's general election, the Conservatives had pledged to axe universal infant free school meals and use some of the money to fund breakfast clubs.
This is yet another humiliating U-turn on education policy
The plan proved controversial, not least because the original costings of the proposal only allocated 7p per breakfast.
The Conservatives were also criticised for planning to axe infant lunches, and the schools minister Nick Gibb announced on July 4 that they would continue, which cast the first doubt on the future of the breakfasts proposals.
But it has now emerged that the plan for free breakfasts was also quietly shelved at the same time, and the announcement was sneaked out in the House of Lords just hours after Gibb dodged questions about whether the government would proceed.
This announcement, made by school system minister Lord Nash, has now come to light as a result of further questioning from MPs.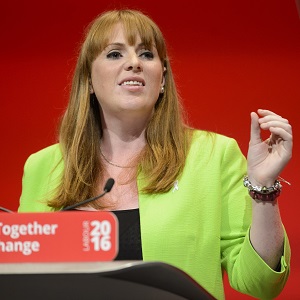 In a response to a written question issued during the parliamentary recess, Goodwill said the government "will not be pursuing universal breakfasts for primary school children".
It is the latest in a series of embarrassing U-turns on manifesto pledges for the government since the election.
Ministers have already been forced to abandon plans to lift the ban on new grammar schools.
Even before Britain went to the polls, party officials were forced to issue a clarification about the breakfast policy after Schools Week revealed it was only costed at 7p per breakfast.
Rayner said the announcement was "yet another humiliating U-turn on education policy from Theresa May's weak and wobbly government".
"Their claims that free school meals were unaffordable and that they would provide free breakfasts instead have now been abandoned alongside so many of the promises they made just weeks ago," she told Schools Week.
"How can anyone now believe a word they say?"