Labour leadership hopeful Liz Kendall has been challenged over her "comfortable rhetoric" on aspiration and pledges to encourage business visits to schools.
In a speech at De Montfort University on Friday Ms Kendall, pictured above, pledged to create a programme called "inspiring the future" if she wins the leadership. The scheme would see businesses, trade unionists and other role models sent into schools to promote how education can "transform children's lives".
But Loic Menzies, director of education think tank LKMCo, said prominent research conflicted with Ms Kendall's suggestion that low aspiration causes low attainment, and called on the Labour MP for Leicester West to "do her homework".
Mr Menzies drew on evidence from the millennium cohort study, which revealed that 97 per cent of mothers questioned after childbirth said they wanted their child to go to university and that case studies by University of Glasgow professor Keith Kintrea showed that 81 per cent of 13-year-olds wanted to go to university.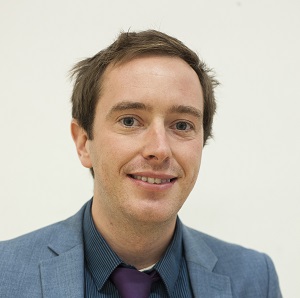 Speaking to Schools Week, Mr Menzies, left, said that Ms Kendall's interest in raising attainment could be better-focused.
"I think partly she has fallen into a comfortable rhetoric, which has been going around for a long time. It's not a new thing in policy terms and people like it because it feels optimistic and like it is a thing you can actually do something about."
He worried that a focus on policies around aspiration divert from the wider issue of deprivation "and making sure families are supported in times of crisis.
He said he understood the reasons behind the rhetoric, and said her comments represented "a way of tapping into a pro-business message, by saying 'we're all in it together'".
But he added: "There is a difference between businesses working with schools in a long-term way and businesses making a one-off visit to a school. I think the thing with inspiration is that every now and then you will find a kid who is pushed over the edge into something different, but in most cases the contrast between the life they are living and the life they are told about is quite hard to reconcile.
"She is wanting to do the right stuff and if she actually did her homework and spoke to people who know what they're doing, people would be really keen to welcome her interest in this area."
During her speech, Ms Kendall said: "Making sure children from all backgrounds learn about opportunities that are usually available to a few, is an inspiring vision of what our schools can be. That means ensuring there is strong leadership and great teachers, particularly in the most deprived areas.
"So as Labour leader, I will launch an 'inspiring the future' project, bringing together businesses, voluntary and community activists and union members, to encourage them go into state schools and show how education can transform children's lives."