The government's long-awaited national funding formula will include a minimum per-pupil funding amount for both primary and secondary schools, Justine Greening has announced today.
The education secretary says primary schools will get at least £3,500 for every pupil on their roll from 2019-20, an extension of the £4,800 per-pupil funding guarantee for secondary schools that was announced in July.
Every school in England will also receive a lump sum of £110,000 to help with fixed costs, and there is also a £26 million fund to help "rural and isolated" schools to manage their "unique challenges".
The fundamental problem is there is not enough funding going into education
Greening has also repeated her pledge to increase the basic amount of funding allocated for every pupil under the NFF.
She said the formula would "replace the outdated funding system" which has seen children have "very different amounts invested in their education purely because of where they were growing up".
"That was unacceptable and we have now made school funding fairer between schools for the first time in decades."
In July, Greening announced that schools would receive an additional £1.3 billion of additional funding for schools over the next two years.
This would maintain per-pupil funding in real terms until 2019-20, she said at the time.
But school leaders have called for further investment to ensure schools are not adversely hit by further cost rises.
Geoff Barton, the general secretary of the Association of School and College Leaders, said the "fundamental problem" was there was not enough funding going into education, and said schools needed an additional £2 billion a year by 2020 to beat inflation.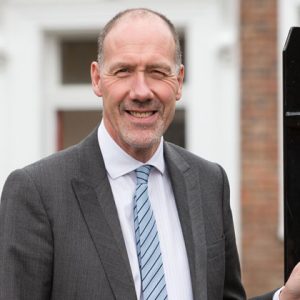 "The £1.3 billion comes with the caveat that it is one-off funding split over two years, recycled from elsewhere in the education budget," he said.
"The Institute for Fiscal Studies reported that all this additional funding does is to reduce the real terms cut from 6.5 per cent to 4.6 per cent between 2015 and 2019."
Paul Whiteman, the general secretary of the National Association of Head Teachers, has also expressed disappointment that the opportunity to "ensure that the funding goes directly to schools based on their need" has been missed.
For the first two years, the funding will go to local authorities to then review and distribute based on their own factors, which Whiteman said presented a "real risk that" that it could "perpetuate some of the inconsistencies this was intended to address".
Under the new formula, all schools will be guaranteed a 0.5 per cent cash terms rise in their per pupil funding in 2018-19 and 2019-20, while some schools will see their funding increase by 3 per cent in each of the next two years.
Greening said at the time that the £1.3 billion of additional funding – £416 million in 2018-19 and £884 million in 2019-20, on top of the budget set in the 2015 spending review – meant schools funding would be £2.6 billion higher in 2019-20 compared to 2017-18.
However, the extra cash will come from efficiency savings from the department's existing budget, not new funding from the treasury.
More to follow.