Labour leader Jeremy Corbyn has waded into the row over schools collecting pupil nationality and country of birth data, tabling a motion in parliament to stop the practice.
If it succeeds, the early day motion will cancel new laws introduced by the government in September forcing schools to collect the data in their annual census.
The new duty sparked a backlash among parents and education professionals and caused chaos in schools, with some wrongly demanding copies of pupils' passports, and asking parents to confirm if their children are asylum seekers or refugees.
A dozen MPs have already signed Corbyn's motion, which aims to revoke the statutory instrument used by the government to force through the change – which means the new rule was not debated in the commons.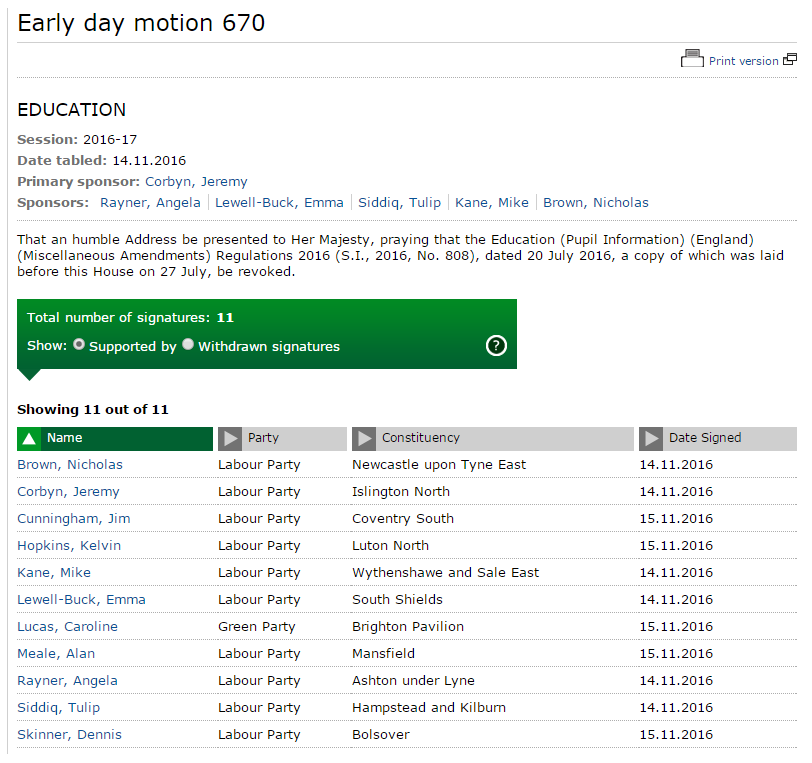 Under parliamentary procedure, the early day motion, or 'prayer', can be used to revoke legislation providing it gets enough support.
Within two days of being tabled, the motion has 11 signatures, including those of the Labour leader, shadow education secretary Angela Rayner and the Green Party's sole MP Caroline Lucas.
Early day motions like this act as official public notice that the opposition is trying to secure a debate on an issue.
Although the number of signatures does not directly affect the likelihood of a debate and vote taking place, it acts as a warning to the government over the level of support for such a debate.
Schools Week understands the move has widespread support among other Labour MPs and is likely to also be signed by the Liberal Democrat's eight MPs.
"Like thousands of other parents, as well as many schools and their teachers, I am personally affronted by this unwarranted intrusion," Rayner told Schools Week.
"It is causing extra worry and fear amongst many in our communities – the government should stop it now."
Ministers have sought to reassure parents that the additional data will not be used by the Home Office for immigration processes after some schools' demand to see passports prompted a boycott from parents.
The government claims it is collecting the data to help schools to cope better with pupils with first languages other than English, but privacy campaigners have warned that any agreement not to share the new data with other departments is "in effect, worthless" because it is not backed up by legislation.
A timetable for a potential debate and vote is yet to be finalised.
Save
Save