The fees charged by agencies that provide schools with supply teachers are becoming untenable. Stephen Tierney has some simple, practical advice which could save heads a packet
Squeezed budgets combined with a tight labour market means that teacher supply agencies are having a field day at schools' expense right now. The ethical problem here is that they are funnelling excessive amounts of public money into shareholder pockets every year. However, schools are not powerless – we can band and act together.
The use of sign-on or transfer fees by supply agencies is something that rightly annoys and frustrates many school leaders.
Supply agency sign-on fees usually derive from one of three routes.
Firstly, an agency provides a member of staff for a permanent vacancy that a school can't fill. There is a rationale for a reasonable finder's fee in this case. However, we have anecdotal reports of charges of over £9,000, which is ridiculous, particularly since the new member of staff could resign within weeks of starting their new job – and go back on the supply agency's books with no transfer fee paid back to the schools.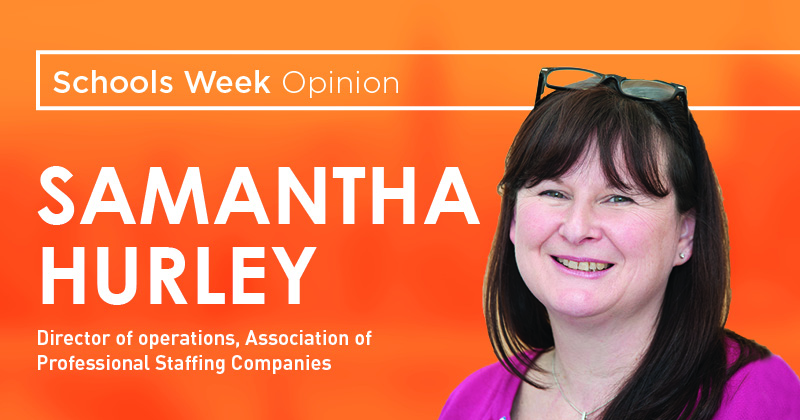 The other main type of supply agency fee tends to be charged when a school appoints a member of staff – having first advertised and interviewed – who had previously been on supply at the school.
Finally, and more outrageously, there are times when a school appoints someone whose CV happens to have been randomly emailed to them by the supply agency, at some point in history. Supply agencies often still try and charge in this circumstance.
It's time to put an end to these transfer fees. Acting together, it is more than possible: what's needed is a process of engagement, collective action and a steady nerve.
This is why Headteachers' Roundtable has been working with the legal firm Thrings (which kindly did this work pro bono) to bring you a simple variation of contract agreement. This can be used to effectively overwrite sign-on fees of types two and three above, which are often written into supply agency contracts.
It's important to remember that supply agencies need you and your school's funds to carry on operating. The process of engagement works best if a few schools in an area get together to speak to the most commonly used supply agencies. There is often already a business relationship established and it may be that using this helpful legal document – which is available to download from here – and a short sequence of polite and sensible discussions, the signing-on fee can be removed from all future business transactions.
If not, I would advise you to stop using the supply agency; they will see their turnover and profits plummet and will soon be knocking on your door. This is your trump card, and I've used it on a number of occasions. Simply withdraw your business and either stop using supply agencies or establish a small group of supply teachers. These may be employed on casual or permanent contracts across a small group of schools; you are more powerful when you act together.
By withdrawing our business from a supply agency this year, the company moved from threatening to take us to court for the non-payment of a signing-on fee, to offering us a profit share for any supply teachers we used from their agency in future.
It's important to note the caveats in the letter of variation of contract, concerning the company's name and that the letter must be signed by a director. You can find out the names of company directors through a simple search of the documents at Companies House.
On the final point, make sure everyone at your school knows how to respond to unsolicited emails with CVs attached. Have a standard response, which might be something along the lines of: "We don't accept unsolicited CVs; please remove us immediately from your mailing list. If we do not already have a signed contract with you this email is to inform you we do not accept your terms and conditions."
There are certain things that we don't need permission to address. This is one such case.
Stephen Tierney is a member of the Headteachers Roundtable Group