Teacher recruitment agencies play a vital role in short-notice school staffing, argues Samantha Hurley, who says they deserve to charge for the service
Headteachers have the freedom to recruit directly should they wish to. However, the reality is that many rely on the skills, experience and networks of professional recruiters to ensure that classes have a good-quality, fully compliant teacher at incredibly short notice. If you use a recruitment service then clearly you have to pay a fee.
Of course, it's an issue if recruitment firms are not providing clear terms up front that tell the school what their fees are, and that should be dealt with, but paying a reasonable fee for a good service is appropriate.
We'd suggest that efforts in the sector could be focused towards giving more training to headteachers around what is and isn't appropriate contractually, identifying recruiters who may be charging unreasonable fees, and how to negotiate sensible terms. The majority of professional recruiters adhere to industry standards where transparency is key.
APSCo's education code of conduct was developed in conjunction with NAHT and states that our members "shall not misrepresent pay rates, contract terms, assignment duration or other subjects relevant to the relationship between the member, the client and the candidate" and shall not "unfairly prevent a candidate from pursuing other opportunities, nor will they induce candidates to breach or improperly interfere with a contractual relationship with a client".
Paying a reasonable fee for a good service is appropriate
The new Crown Commercial Service framework for supply teachers, which has been developed in conjunction with the Department for Education, recognises that there must be some consideration for recruitment firms, which pour time, energy and resources into sourcing and screening talent.
Under the framework, supply teachers must work for a school for a minimum of eight weeks, and then an additional four weeks' notice should be given before a candidate can be employed directly by the school if no fees are to be paid. This calculation of assignment duration pauses during school holidays.
Recruitment consultancies – which, let's not forget, are commercial organisations – will barely recoup their costs during this 12-week period. The amount of time and money which goes into securing talent and providing the required level of compliance should not be underestimated. Our members report that managing compliance processes costs an average of £800 per candidate.
Education recruiters work unsociable hours to ensure that schools are able to source appropriately qualified teachers, and the Headteachers' Roundtable should recognise the important role that recruitment firms fulfill.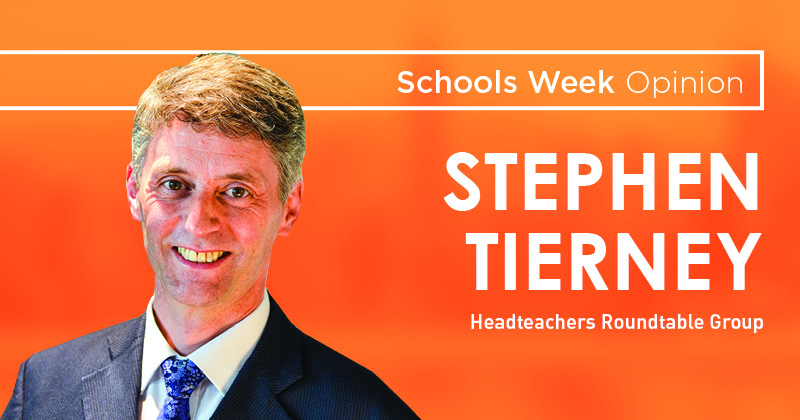 Professional recruiters work closely with schools and school leaders are grateful for the service which they provide – but too many heads quickly forget the reason why they had access to the first-class teacher they want to keep full-time. Undermining supply agencies will ultimately result in a more commoditised sector, and a fall in the quality of individuals that schools have access to, as well as the level of safeguarding.
In terms of bringing on board a teacher when a recruiter has sent that candidate's CV to the school "at some point in history", there is usually a contractual restrictive period after which a school is able to hire that candidate directly without a recruitment fee, typically three or six months.
Schools need to be aware of the contractual terms that they sign up to. It is also worth noting that increased spending on supply teachers does not necessarily mean that increasing recruitment fees are wholly to blame. Surely the sector should be looking at the shortage of skilled teachers in the market, and also the resource planning undertaken by schools.
As the new supply teacher framework demonstrates, the DfE recognises the role that recruitment consultancies play in accessing talent – and it's about time that all individual school leaders do the same. Statements like "agencies are draining public money" just aren't helpful.
We need to focus on helping headteachers and academy trust leaders to understand the terms in place – making them clear and transparent – so that the fees they pay are appropriate, and the restriction periods are reasonable. Teacher unions may want to adopt a standard contract model that is fair and appropriate, and APSCo would be happy to work with them to produce this.
Samantha Hurley is director of operations at the Association of Professional Staffing Companies