The Isle of Wight will launch a major consultation into shortening school summer holidays, a move that has been abandoned by other councils and academy trusts after problems with unauthorised student absences.
The Island's council said it would ask residents for their views on cutting the summer holidays by one or two weeks and instead having longer half terms in the autumn, spring or both.
A similar plan was scrapped by an academy trust with three schools in Gainsborough earlier this year, after it discovered that it actually caused pupils to take more days off.
Our unwavering aim is to further improve attendance which will then drive up educational standards
Tall Oaks Academy Trust abandoned its altered holiday calendar pilot in June, saying a lack of coordination caused problems for families who had children at different schools. Many parents still ended up taking their children out of school to coincide with their siblings' term dates.
Barnsley Council also approved plans to reduce the summer holiday last year, but ended up throwing the proposals out after heads revolted.
A spokesperson for the council told Schools Week that although " a narrow majority" of parents favoured the change, there was "less support within schools".
Brighton and Hove City Council has shortened the summer holiday and extended half terms for its schools for the first time this academic year, and the city's academies, free schools and voluntary aided schools have agreed to do the same.
The results of the experiment remain to be seen. The council has committed to continue the pilot into 2018-19, but schools not under local authority control are yet to confirm if they will carry on.
Paul Brading, cabinet member for children's services on the Isle of Wight council, said the aim was to give families "more choice" over when they take their holidays, while making terms a more even length.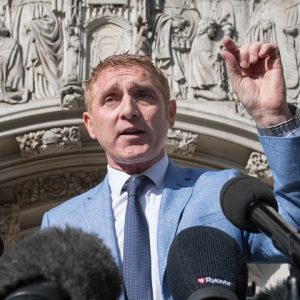 "Our unwavering aim is to further improve attendance which will then drive up educational standards so we have all our schools rated 'good' or better by Ofsted."
The consultation will seek the views of people with and without children, teachers and governors, as well as the tourism and business sectors.
The Isle of Wight has been embroiled in a legal battle over term-time holidays after parent Jon Platt refused to pay an £120 fine for taking his daughter out of school in 2015.
Although Platt was successful in his initial case against the council, the Supreme Court ruled against him in April. He was given a 12-month conditional discharged and ordered to pay £2,000, while the case itself cost taxpayers £140,000.
Government absence figures published in May showed the number of pupils taken on unauthorised family holidays rose from 270,220 in autumn 2015, to 328,555 in autumn last year – a rise of 22 per cent.
The Isle of Wight's consultation will begin on November 24.