Theresa May's 2018 Green Paper on transforming children and young people's mental health committed to a radical £300 million shake-up of support in schools. The government promised its plans would tackle the "burning injustice" of mental health illness.
But the impact of Covid and ad-hoc announcements tacked on to the existing promises mean it is not clear just how much progress has actually been made. Schools Week takes a look at the key proposals …
Mental health support teams
The promise: Covering 20 to 25 per cent of the country by 2023
Funding: At least £215m
Reality: On track
The government pledged £215 million for local support teams to work between schools and child and adolescent mental health services (CAMHS) to provide early intervention on mental wellbeing and emotional wellbeing issues.
It said there could be "as many as 8,000 additional staff supporting schools and colleges across the country in the long term".
It promised to roll them out to cover between a fifth and a quarter of the country by the end of 2022-23.
They received a funding boost this year – as part of a new £79 million package – but the government did not say how much of this would go towards mental health support teams.
NHS England said the extra cash would mean it could meet its commitment by March 2022 – a year ahead of schedule.
However just 15 per cent of pupils are currently served by such teams. The NHS says there are currently more than 280 teams set up or in training. Of these, 183 teams are operational – covering 15 per cent of pupils in England.
A further 103 are in development, with "more" to be commissioned this year. Around 400 teams will be up and running by 2023.
Although not a formal target, the NHS expects 35 per cent of pupils to have access to a support team by 2023.
An evaluation commissioned by the government's health and education departments has been delayed due to the pandemic. An interim report on the trailblazer areas – which include 59 support teams – is due this summer.
Sophie Corlett, director of external relations at Mind, told a health and social care committee in March that "we need to know whether they are working".
Senior mental health lead in schools
Target: To support all state schools to identify and train a senior lead for mental health by 2025
Funding: £9.5 million
Reality: Only starting this autumn, but committed to hitting 2025 target
Senior mental health leads would have knowledge and practical skills to develop a whole school approach to wellbeing and mental health. This was another government pledge in the 2018 Green Paper.
However, more than 18 months since an initial procurement exercise was launched, the training has still not started. The DfE blamed the delay on the 2019 election and impact of the pandemic.
But the plan is slowly kicking into action. This week, the Department for Education said £9.5 million allocated in last year's spending review will be offered to 7,800 schools and colleges to pay for the training from September.
It is not clear how schools will be chosen, but cash will be in the form of an approximately £1,300 grant. Of that, £800 will be for training with the rest for supply costs or backfill while the staff member attends training.
Courses will be quality assured by a DfE-commissioned body before being published ahead of a roll out in September. The documents say it is anticipated to be a "multi-year" provision of grant funding, subject to spending reviews.
A DfE spokesperson said it was still committed to the 2025 target.
4-week waiting time for specialist NHS services
Target: Covering 20 to 25 per cent of the country by end of 2022-23
Reality: Pilots delayed due to Covid
The government said in 2018 it would carry out pilots to understand the "benefits, challenges and indicators of success" of introducing a four-week waiting time.
In a January report, former children's commissioner Anne Longfield found that just 20 per cent of children referred to services started treatment within four weeks in 2019-20.
She also uncovered a postcode lottery on waiting times. Thirty local areas had an average waiting time of less than 30 days, while 34 had average waiting times of more than 60 days.
NHS England said the 12 pilots have been extended into 2021-22 to complete work "delayed due to the impact of the pandemic", such as data collection.
Despite the disruption, Claire Murdoch, national mental health director at NHS England, told a health and social care committee in March it was still "on track" and would appear in a review on NHS standards.
The NHS Long Term Plan made £785 million available for this, but the funding package also included cash for the mental health support teams – so it is unclear how much was distributed to each.
Mental health awareness training
Target: Training for every secondary school by 2019 and every primary school by 2022
Funding: £200,000 a year
Reality: Not all secondary schools completed training; question marks remain over primaries
In 2017, Theresa May promised training for every secondary school over the next three years to "make a real difference to children's lives".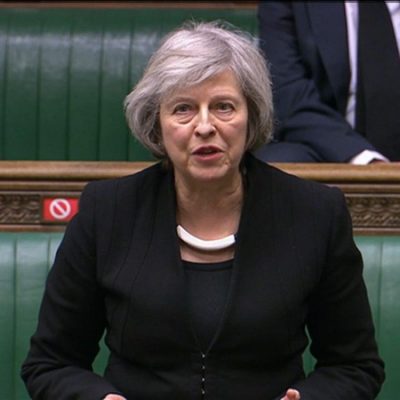 The £200,000-a-year scheme was part of a key manifesto promise to improve mental health support.
But, as Schools Week revealed last year, just 2,710 of the 3,456 state secondary schools in England had completed the training.
In the response to the 2018 Green Paper, the government said it was "scoping out delivery" of the commitment to roll out mental health awareness training to primary schools, which it hoped would "begin soon".
But it refused to provide the latest update on primary school progress despite repeated requests from Schools Week.
Covid school support schemes
Target: Training schemes to help students returning to school
Funding: £15 million
Reality: 9 in 10 councils offer support, funding extended
The DfE announced a Wellbeing in Education Return programme to help staff support the "wellbeing and resilience" of pupils, students, other staff and parents from September. The DfE contributed £6.6 million to the £8 million pot.
It says 90 per cent of local authority areas told it they were delivering additional training and support because of the programme's funding.
This week a new £7 million Wellbeing in Education Recovery fund to run until September was also announced.
The DfE said the cash would provide free expert training, support and resources for staff dealing with pupils experiencing additional pressure from the past year, including trauma, anxiety or grief.