Every school should have a mental health lead, evidence-based training for teachers and be inspected on pupil well-being, a high-profile commission has found.
The Education Policy Institute's independent commission on children and young people's mental health has warned that schools are struggling to engage with health services because of structural changes, confusing geographical boundaries and staff workload.
In its latest report Time to deliver, the commission has called for a 'prime minister's challenge on children's mental health', to include statutory PSHE, a mental health lead in every school and evidence-based training for teachers.
Some schools don't even know who their school nurse is
The commission also wants to see a regard for wellbeing in Ofsted inspections, echoing calls from the Institute for Public Policy Research in May for more frequent inspections of school mental health provision.
It follows a revelation by Schools Week last year of concerns among senior policy-makers about the availability of data on children's mental health, including the former care minister Norman Lamb.
Lamb, who now chairs the commission, has warned of a "treatment gap", where specialist services were turning away one in four of the children referred to them by their GPs or teachers.
The findings of the report have been backed by school leaders, who have called for a focus on early-intervention.
Health trusts in areas visited by the commission reported "difficulties" in engaging with the education sector, while schools spoke of similar frustration about their dealings with health professionals.
Reported barriers include the fact that school boundaries "do not easily overlap with NHS organisational boundaries", leaving some schools having to interact with several different mental health services.
Russell Hobby, general secretary of the National Association of Head Teachers, said: "School leaders agree that there needs to be closer working between mental health services and schools, focusing on early intervention rather than waiting until children reach crisis point.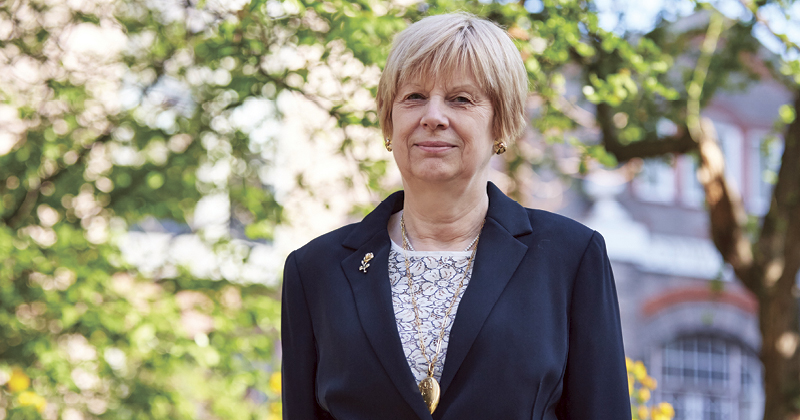 "We would urge the government to fund both schools and mental health services sufficiently and to provide the required training to enable this close working to take place."
The report also warns that the reduction in the role local authorities have in school organisation and the "proliferation of multi-academy trusts" meant the education sector was "more fragmented" in some areas, leading to confusion among health partners. But it acknowledged the problems existed before structural changes.
Schools did not always have "easy access" to the NHS, the report said. One commissioner told the commission that "some schools don't even know who their school nurse is".
The report goes on to highlight the pressure schools are under, and said health leaders faced problems with schools staff failing to attend meetings.
Funding has also been highlighted as a key problem. Of £250 million of additional cash expected to be allocated for children's mental health services last year, just £143 million was released and only £75 million reached local clinical commissioning groups.
The report said that while it was unclear how much of this funding had reached frontline services, mental health providers had indicated that they "have not yet seen this increased investment".
For 2016-17, £119m has been allocated, but has not been ring-fenced, leading to fears it could be spent on other priorities.