Ongoing problems with the introduction of free school meals for all infants have been described by headteachers, while rumours have surfaced that the policy could be scrapped to save money.
One headteacher told journalists at a briefing organised by the National Association of Headteachers (NAHT) that lunchtime clubs had been cancelled at her large north London school because its hall had to be used for serving meals.
Several newspapers have reported that the government plans to scrap the free meals – a key policy of former Deputy Prime Minister Nick Clegg and championed in the Department for Education by former schools minister David Laws.
The department has so far refused to confirm or deny claims that the policy, which was implemented in England last September, could be withdrawn to save £600m in the comprehensive spending review due this autumn.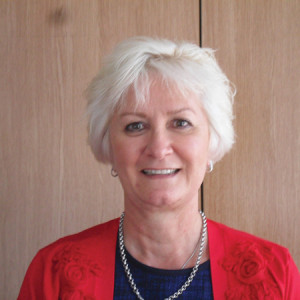 At St John Fisher Catholic Primary School in Pinner, hot meals are prepared off-site in nearby Park Royal before being driven down the A40 every day. At the school 100 per cent of pupils took up the free school meal offer.
Headteacher Anne Lyons told reporters that although the school hoped to have on-site kitchen facilities eventually, but uncertainty over the long-term viability and funding of the policy was a concern.
She said: "One of the long-term issues is that as a growing school, we're going to have 700 pupils eventually. And we have one school hall, no dining room. That has an implication on the curriculum that can be offered. We have to use our school hall at lunchtimes to eat meals, so we have had to cut all our lunchtime clubs and other things that you do.
"You don't really know how long this is going to continue for. It would be nice to have that commitment. And of course £2.30 covers all costs, not just the food."
Valentine Mulholland, a policy adviser to the NAHT, said that although implementation of the policy had "settled down", headteachers of some schools, especially smaller ones, were reportedly "still struggling" to make the policy work for £2.30 per meal.
She said: "We have still got members who feel that their facilities, their cooking facilities or their dining facilities, are not ideal, so what they're seeing is quite a low take-up even though it's free because the children don't like the food.
"In an ideal world you would want to see most of the food cooked in-situ but a lot of schools just haven't got those facilities. The policy was delivered by a bit of a miracle in terms of our members by last September but there is still some bedding-down [to do]."
A DfE spokesperson said the department had provided £1bn over the first two years of the programme towards the costs of providing meals, with £32.5m spent so far on helping small schools. He also pointed to £184.5m in capital funding used to upgrade kitchen and dining facilities for schools and councils.
He added: "We believe that every child, regardless of their background, should have the same opportunities. That is at the heart of what we are doing with school food – no child should be hindered because they are not eating a nutritious meal at lunchtime.
"We have come a long way – over a million more infants are eating a free hot, healthy meal at lunchtime thanks to our reforms."
Featured image: Deputy Prime Minister Nick Clegg with pupils at Clapham Manor Primary School in south west London last September. Stefan Rousseau/PA Archive/PA Images