Schools will be forced to cut the number of nursery places they offer if a plan to double free childcare for working families is not adequately funded, headteachers have warned.
From September 2017, children of single parents or couples who each work at least eight hours a week will be entitled to 30 hours of free term-time childcare.
The policy was a key manifesto pledge for the Conservatives and aims to build on the universal offer of 15 hours rolled out under the Coalition.
But a survey of schools and a small number of private nurseries by the National Association of Headteachers (NAHT) shows two thirds of providers believe they may be forced to reduce the number of places offered because of a lack of funding to expand their nursery provision.

The NAHT has called for more consultation and clarity on funding after it surveyed its membership, only a small minority of which is from schools with nursery provision, and received 791 responses in just three days.
Of the respondents who warned that place numbers at their institution could decrease, the majority said they estimated they would accommodate between 25 and 50 per cent fewer children under the policy.

The survey also identified ongoing problems faced by school leaders caused by the 15 hour offer, with almost 60 per cent of respondents claiming their current funding does cover the existing free provision.
Funds from the main school budget were said to be cross-subsidising the early years provision in four out of five heads' responses, leading to concerns about the viability of future plans.

Russell Hobby, general secretary of the NAHT, said his union supported "the aspiration" of providing good-quality free childcare, but that adequate funding was needed.
He said: "If it is not funded adequately, the outcome could actually be fewer children receiving childcare as a result of this. We need to make sure that, because schools can no longer afford to cross-subsidise, that this is adequately funded both in terms of revenue and capital.

Mr Hobby said many providers were concerned that in order to meet extra costs, they were going to have to "reduce the quality of what they offer, either by increasing the child-to-staff ratios or by employing lower-qualified staff".
He added: "You can make it cheaper, but actually this isn't just about getting people back into work and looking after their children, this is also about providing high-quality childcare and early education to families which are often in very disadvantaged circumstances."

Judith Stott, headteacher of Old Trafford Community Academy, also raised concerns about the fact that children whose parents are not employed would not benefit from the policy.
She said: "One of the things I've had to get my head around is that it isn't an education policy. It is an employment, supporting-families policy, and therefore is not going to reach all children because both parents have to be in employment.
"Over the last few years there has rightfully been a big push on schools to close the gap in terms of achievement for the most deprived children, and those children in many incidences will not be eligible for this particular additional provision.
"We run the risk of spending the year widening the gap and then trying to close it."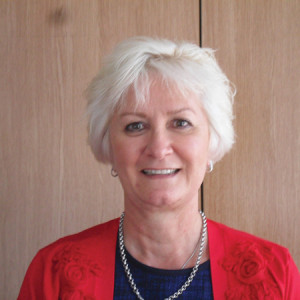 Providing capital for the infrastructure to provide all day childcare is also a potential factor in the policy's future success.
Anne Lyons, headteacher of St John Fisher Catholic Primary School in Pinner, north London, said: "Many schools run morning and afternoon sessions. If you're moving from 15 to 30, you've got to offer a whole 30 hours of quality childcare and education. It's not a morning session and afternoon session.
"So therefore there is quite a lot of infrastructure needed and planning to make sure that very young children are getting high-quality provision."
A Department for Education spokesperson reaffirmed that the government is working closely with the sector to deliver the 30 hours commitment and that "innovative childcare providers" have been asked to step forward for first delivery of the programme in September 2016.
"We have already committed to raising the average hourly rate providers receive, and are also undertaking a review of childcare costs to inform a new rate that is fair for providers and delivers value for money for the taxpayer," they added.