Ofsted will introduce "supportive" monitoring inspections for schools with the lowest ratings from next month, with the return of full inspections pushed back until the summer term.
The announcement today was one of a raft of measures from government finally detailing how accountability in schools will look next year.
Full inspections have been paused since the outbreak of Covid-19 in March. The government said they will remain suspended until at least the summer term.
Ofsted said it will in the coming months "discuss the approach to routine inspection in 2021 with sector representatives and test it through a series of pilot visits, where necessary".
Meanwhile, the inspectorate will step up its involvement in the sector from January. Ofsted will conduct "supportive" monitoring inspections to schools and colleges currently judged 'inadequate', and to some schools judged as 'requires improvement'.
The Department for Education said these inspections will "focus on important issues like curriculum, remote education and pupil attendance, particularly of vulnerable children". The inspections have been described as "pointing schools in the right direction".
While remote education will not be specifically judged, inspectors will have conversations with leaders about progress made since the school's last report – taking into account the pandemic and questioning how schools are adapting their teaching in the circumstances.
Reports from the inspections will be published online, but a grade will not be issued – as first revealed by Schools Week. They will be similar to current monitoring inspections, which include a judgment on a school's improvement.
Chief inspector Amanda Spielman said: "Our role is to offer the greatest assurance we can to parents and the public about the quality of education and care arrangements for children and learners.
"These plans will help us support the providers who are facing the greatest challenges during these difficult times. They will ensure that inspection is fair, safe and valuable, while remaining true to our core purpose and principles."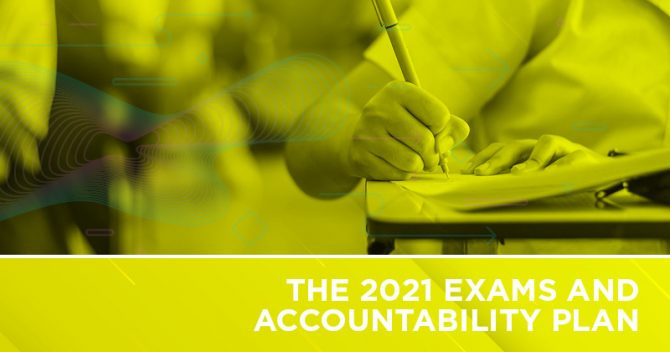 Ofsted will continue to have the power to inspect a school if they have serious concerns – such as safeguarding and provision of remote education.
It is understood both the monitoring inspections and full inspections, when they return, will take into context the impact of Covid-19.
Last month, Schools Week revealed ministers were considering proposals from Ofsted for inspections to restart in the new year without grades being issued.
The monitoring inspections are a step up to the current 'interim visits' which the inspectorate has been conducting since September.
Following the announcement of a second national lockdown last month, Ofsted moved these 'visits' online,
Geoff Barton, general secretary of the Association of School and College Leaders (ASCL), welcomed the delay on reintroducing full inspections.
"It is vital that schools and colleges are able to focus on the immensely complex task of simultaneously delivering learning, catch-up support, and Covid safety measures without the added burden of having to worry about inspections".
He added that ASCL supported the monitoring visits for struggling schools but only "as long as these are genuinely supportive".
Dr Mary Bousted, joint general secretary of the National Education Union (NEU), repeated calls for Ofsted to "stay away for the whole academic year".
Throughout the spring term, all inspections of independent schools will be at the request of the Department for Education.
For special educational needs and disabilities (SEND) area inspections, interim visits will resume from January.
"These visits aim to support improvement and will not result in a published letter or graded judgement," Ofsted said.