An academy in Central Bedfordshire faces having its funding withdrawn and being rebrokered to a new sponsor after it was rated 'inadequate' by Ofsted.
The Sandye Place Academy Trust has been issued with a termination warning notice by the Department for Education (DfE).
It means that if the trust does not meet certain conditions, it will have its funding agreement with the government terminated, and Sandye Place Academy, its only school, will be taken over by another organisation.
Martin Post, the regional schools commissioner for north west London and south central (pictured below), wrote to the members and directors of the trust on June 11. The letter has only just been published today.
Sandye Place Academy, a middle school for pupils aged nine to 13, was placed in special measures by Ofsted after an inspection in December last year. The education watchdog focused on failings in leadershi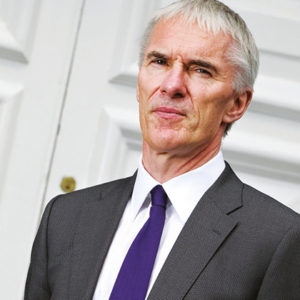 p and management and poor outcomes for pupils.
In their report, inspectors warned that the academy trust and the governing body "have not sufficiently challenged or held leaders to account for the widening gap between pupils' outcomes and national standards".
Achievement among pupils with SEND was also criticised, and leaders were warned that pupils waste time in lessons and the school's use of pupil premium funding was "not effective in improving the progress of disadvantaged pupils".
In his letter, Post raised concerns about low demand for school places in the region.
"It is also apparent from the information we have received from the local authority that there is likely to be a surplus of places in the middle years across Sandy for the foreseeable future.
"In light of the Ofsted findings and the school's lack of long-term viability, I am serving you with this termination warning notice."
The trust was given 15 working days to make any written representations in defence of its practice. No further update has been given.
"As executive governors we took immediate action on receiving the Ofsted judgment in December and fully believe that given time we would be able to turn the school around," said Hannah Ranson, chair of governors.
"However, we are also aware that due to the unsustainable surplus of places in the town the Ofsted judgment is not the only factor in this decision.
"We are therefore working closely with the DfE, Central Bedfordshire Council and our cluster schools to ensure that if Sandye Place is closed in September 2019 we manage this transition to ensure that we continue to deliver the best possible education for pupils across Sandy."