Labour's plan to provide free school meals for all primary pupils "would come at a significant cost" and might not improve pupil outcomes, the Institute for Fiscal Studies says.
The think tank estimates giving every seven to 11-year-old a free lunch would cost upwards of £950 million a year, and that other policies, such as  free breakfast clubs "might be a cheaper and more effective way to improve both education and health outcomes".
The IFS report released today by Lorraine Dearden and Christine Farquharson is based on a 2012 pilot study by the organisation of free meals given to primary pupils in Newham and Durham.
The effect of extending this nationwide is uncertain
It reports that around 40 per cent of the total cost was spent on "deadweight loss" – that is, providing free meals to pupils whose parents "would otherwise have paid for a school lunch".
The institute says that, since the pupils were consuming the same meal they would have otherwise eaten, there "aren't likely to be very many benefits for their health or attainment from having the government pick up the tab".
But Dearden and Farquharson say the policy represents "a significant giveaway" to families.
It would cost "£11.50 per week for a family with one child newly eligible for free meals, around a sixth of the £70 that similar families spend on food each week."
Based on the number of pupils in year 3 to 6 not currently eligible for free school meals, and a take-up of 90 per cent in the pilot, the IFS estimates the extension of free meals to all primary pupils would cost around £800 million a year.
The government would also have to increase funding to Scotland, Wales and Northern Ireland by £150 million under the Barnett formula, bringing the total annual costs of extending universal free school meals to primary pupils to £950 million.
However, Dearden and Farquharson predict there would also be other one-off upfront costs related to kitchen renovations and cafeterias amounting to more than £200 million.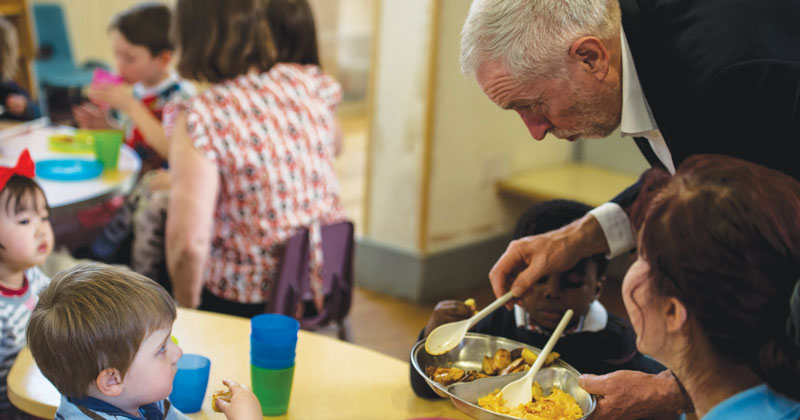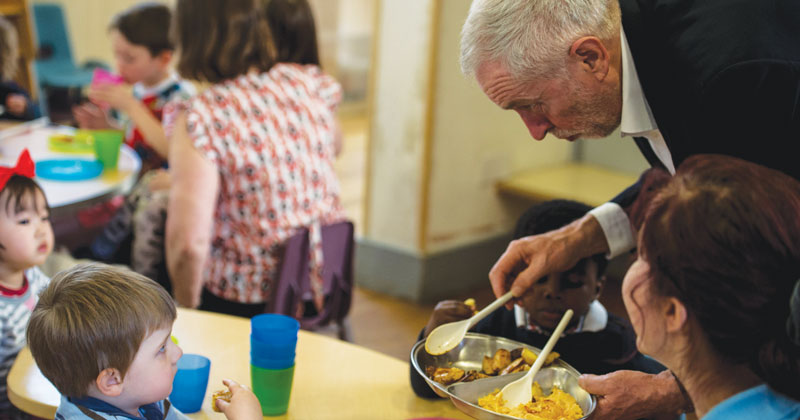 The government provided £170 million over two years to meet these costs when it rolled out universal infant free school meals. The IFS estimates that extending free meals to four further year groups, rather than three in the infants free meal scheme, would require additional one-time funding of "be as much as £225 million" to upgrade facilities.
Dearden and Farquharson say that although the pilot in Newham and Durham found that primary pupil assessments showed an additional two months' progress over two years, it is "far from certain" that universal free school meals would be as effective if rolled out nationally.
One reason for caution is the Newham and Durham had relatively high levels of disadvantage. "If pupils in better-off areas are more likely to pay for school meals or to have healthier packed lunches, the gains from making school lunches free to all students are likely to be smaller."
Researchers suggest that, rather than providing free school lunches for all children, policymakers wanting to tackle pupil hunger "could support school breakfasts instead".
The IFS has found that support for a one-year breakfast programme in disadvantaged schools delivered "similar academic benefits to universal free school meal provision", plus improved behaviour and reduced absences, and did so "so at around one-tenth of the cost per pupil of universal free school meals".
In conclusion, Dearden and Farquharson said extending free school meals to all primary school children would cost around £950 million each year and "would not directly benefit the poorest children, who are already entitled to free lunches".
"While there is some evidence it might raise attainment overall, we don't understand how or why, and so the effect of extending this nationwide is uncertain. In the context of constrained public resources it is important to be much clearer about effectiveness before spending a large amount of money on a new universal entitlement."