Labour needs a "clearer narrative" and fewer "short-term gimmicks" in its education policy, teaching unions have warned after Tristram Hunt said the next party leader must put education "front and centre".
During an appearance on Radio 4's Today programme on Tuesday, the shadow education secretary admitted that Labour should have done more to "prioritise" its education policies during the election campaign.
Mr Hunt (pictured) also used the interview to renew his calls for GCSEs to be scrapped. "I think in a decade's time, if we still have GCSEs in England we will be completely out of kilter with other European countries and actually not giving young people what they need."
But the general secretary of the Association of School and College Leaders, Brian Lightman, told Schools Week the debate on the future of the qualifications was for another day.
"At the moment, we have a newly elected government that is completely committed to implementing a new set of GCSEs. The key priority must be to make sure these qualifications are fit for purpose and properly implemented in the interests of young people.
"In terms of the future of GCSEs, that's a much longer-term discussion. I am sure they will not be with us forever, but it's not the time to be going into detail about that."
He added that Labour's message on education had been "very unclear" and that "people didn't really know" what the party's overall narrative was.
Before the election Mr Hunt intimated that Labour would push to move away from GCSEs, but failed to outline any clear plans for what would replace the qualifications.
In The Guardian this week, Mr Hunt gave more details, writing: "I would suggest a full-blooded commitment to building a proper 14-19 baccalaureate curriculum that delivers a rigorous common core for all learners, along academic or vocational pathways."
But Nansi Ellis, assistant general secretary for policy at the Association of Teachers and Lecturers (ATL), warned that the most important issues facing schools at present were ensuring there were enough teachers and classrooms – anything else was "tinkering around the edges".
Baroness Alison Wolf (pictured), King's College academic and author of the 2011 coalition government review of vocational education, also dismissed Mr Hunt's ideas.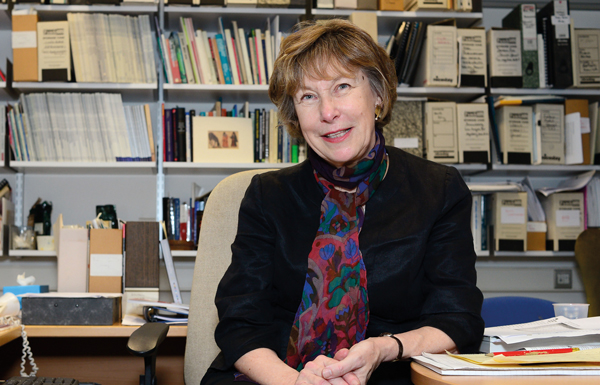 "People have been trying to introduce a baccalaureate into English education since I was at secondary school, which is now a long time ago. So I wish Labour good luck on this one – but I rather doubt if qualification reform is quite the priority for the population as a whole that it always
is for politicians."
"I very much doubt if education policy, from either side, had anything to do with the election results."
National Association of Head Teachers general secretary Russell Hobby said Labour education policy should focus on raising standards rather than winning elections.
He told Schools Week: "Labour does need to address its education policy but there is a right way and wrong way to approach it. If it does it from the perspective of 'what education polices will help us win elections?', we will get more tough talking, more short-term gimmicks.
"If it asks, 'what policies will help us raise standards over the long term', then the answers may be refreshing and inspiring."