Rising workloads, stress levels and the pressures of greater accountability are deterring aspiring leaders from applying for headship posts
Would you want to be a head teacher? Like most of the heads of year, assistant heads and others that we asked recently, the answer is probably no. Of over 1000 people who completed the National Association of Head Teachers survey, only 8 per cent felt they could step up within a year, and 69 per cent said they needed at least five years before they could feel confident about taking on headship.
The British education system doesn't have five years. The recruitment and retention of heads is increasingly difficult, especially in the most challenging schools which
also happen to be those that need the best leaders. Demographics are also against us, with a whole swathe of serving heads approaching retirement.
So why do so few teachers today fancy the top job tomorrow? The pressure put on heads in terms of their accountability was a recurring theme in our survey. It's a high stakes job with few guarantees about security. Why would you take on a struggling school only to have it inspected before the changes you've made have chance to make a difference?
But it's not just Ofsted. Local authorities, parents, governors, academy chains and many others all have an impact on school performance. Yet the buck always stops with the head, no matter what.
The aspiring leaders we consulted felt their personal lives were already suffering as a result of pressures at work, with 95 per cent reporting they commonly exceeded their contracted hours and saw their workload increasing if they become more senior.
Rising workloads are leading to stress and other health issues among this group, with 55 per cent saying their current job has a negative impact on their health. They talked about the difficulties of switching off from work and nearly half saw their job affecting their relationships too.
It's a similar story for those teachers trying to raise a family alongside having a successful career. Even though teaching is one of the few professions in which women regularly rise to the top, 40 per cent of our respondents (72 per cent of whom were women) said they have to choose between caring for their own children and making progress in their career.
Is the government helping the situation? Not really. If anything they're making it worse. Not only are they walking away from the suite of accredited leadership qualifications by leaving NPQH, NPQSL and NPQML 'to the market' they're also asking schools to cope with an unprecedented volume, velocity and variety of policy changes.
This autumn term teachers are having to cope with major reforms to assessment, the curriculum and special educational needs provision, to name just three of the bigger changes. This constant policy churn can leave teachers with a sense of frustration and fatigue.
So if, despite all the above, you decide headship is still for you, how do you get there? Obviously, you don't go from being a classroom teacher to sitting in the head teacher's chair overnight. There should be
a progression through middle leadership roles like coordinator or head of subject
and on to senior leadership (deputies
and heads).
But CPD currently tends to be ad hoc and reactive with a focus on compliance and information-giving about the latest round of reforms. As so many external sources of support drop away, is the school system ready to support itself fully, or is the scaffolding being removed too quickly?
It's time we nurtured our middle leaders properly, so they can grow into the senior leaders we so badly need. Our research
has found that this new generation of
leaders wants a blended model of focused support tailored to their particular needs.
This means combining convenient 24/7 online access with top quality face-to-face learning experiences. Michael Wilshaw, the chief inspector recently called middle leaders the engine room of the school system. I think of them more as the glue – holding everything together.
As the cracks start to show in places it's time we gave them a bit more TLC.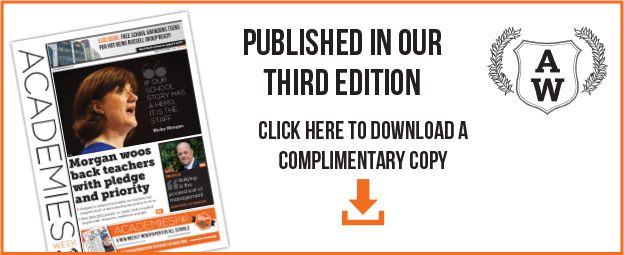 Louis Coiffat is Chief Executive of NAHT Edge