Excessive workloads are preventing teachers from spending time on activities that would make them better at their jobs
Education is enough of a national concern that there is no shortage of organisations arranging meetings and conferences about different aspects of the subject. Being addicted to Twitter has allowed me to keep up with much of this. Being a blogger has also meant I receive invitations to speak at events, or am placed on the guest list for ones not open to everybody.
However, such events are not evenly distributed across the year, and the last 11 days have seen my diary overloaded.
Despite living in West Midlands, the Saturday before last I was in the centre of London attending the launch of a book,
Don't Change the Light Bulbs (edited by Rachel Jones). The following Tuesday, I heard Teach Like a Champion author Doug Lemov in Walworth, giving a lecture on leadership.
Two days later, I spoke at the Battle of Ideas discussion in Pimlico about what makes a good school. And two days after that, I spent my Saturday at the La Salle Education maths conference in Kettering, where I also spoke.
Teaching
doesn't allow time for much in the way of term-time hobbies
By this point, event fatigue was setting in, but the Conservative Party conference was taking place on my route home from work in Birmingham. This meant that Monday and Tuesday were spent at policy discussions hosted by two different think tanks, the Education Foundation and Policy Exchange.
Both were convenient opportunities for eating biscuits and hearing from a large number of speakers, including the education secretary, Nicky Morgan.
I assume there are people working in education research, charity, journalism or politics, who are constantly attending events like these. Perhaps there are even headteachers or executive heads who attend a lot of education events away from their schools.
But, unless you know differently, I have probably set a record for a classroom teacher attending events, and all of them in the evening or at weekends and didn't involve taking time off work.
There's a confession to be made, though. I work part-time, with only 40 per cent of the hours of most teachers. When I was full-time I'd be lucky to attend one such event a month, and when I did I was often leaving early so as to get up at 5am the following morning and plan.
Even on my part-timer's timetable I struggled to make it to some of these events (the trip to Pimlico was particularly tight) and by the last two events I was more focused on grabbing free biscuits than the finer details of education policy.
The education secretary identified teacher workload as an issue in her conference speech, while also saying she didn't have any plans for dealing with it.
Teaching doesn't allow time for much in the way of term-time hobbies. Teaching is not a great profession to join if you want to write a novel or play in a band in your spare time. Some would say it is barely even compatible with raising a family.
But excessive workload, as well as having emotional consequences, also prevents teachers from spending time on activities that would make them better practioners.
I might have told people on Twitter I met Vic Goddard, sat behind Johnny Ball, discussed Coventry City Football Club with Doug Lemov and ate a variety of delicious, free biscuits, but a lot of what I went to was directly relevant to my teaching.
I heard from many speakers about the best ways to teach. I discussed how to organise a scheme of work with colleagues from up and down the country. I heard from experts about changes that were coming to exams and the curriculum in the months ahead.
Give teachers more time and many of us will use it to become better teachers. And eat biscuits.
Andrew tweets as @oldandrewuk and blogs at teachingbattleground.wordpress.com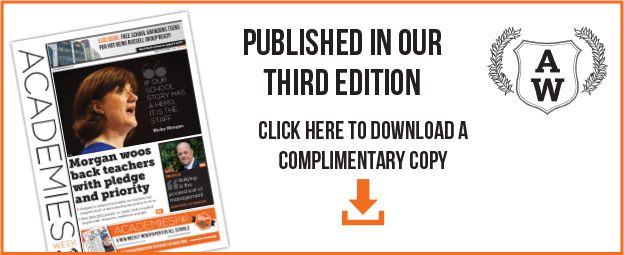 Andrew Old is a teacher and blogger