A state school is facing potential government action after a Schools Week investigation unearthed thousands of pounds have been lavished on designer candles, luxury paint and furnishings from a bespoke interior design store.
Holland Park School, dubbed the "socialist Eton" and based in Kensington, west London, spent almost £15,000 on luxury Farrow & Ball paint over the past three years.
The ability to generate income and donations depends in part on the impression made by the school to visitors
The upmarket Dorset paint company is famed for its unusually named shades, including Elephant's Breath and Sulking Room Pink. David Cameron, the former prime minister, chose the brand's Mouse's Back for his £25,000 luxury garden shed.
The school spent another £6,000 on Jo Malone scented candles, which can cost up to £300 each. The school said the candles, paid for by donations and other school-generated income, created an "inspiring environment".
Data obtained under the freedom of information act also shows that more than £80,000 was spent on carpets and re-covering furniture from an independent interior design store. The school's new £80 million building was completed in 2012.

When presented with our findings, Lord Agnew, the academies minister, said: "Members of the public will rightly ask how some of the spend highlighted here benefits pupils. We will be looking into this matter further to ensure that all spending is within the framework of the academies financial handbook."
The school, rated outstanding by Ofsted, insisted its "spending choices are justified in the interests of students and staff".
However, it is facing growing pressure over its use of public funds after Schools Week revealed earlier this year that the single-academy trust pays Colin Hall, its head, £260,000 a year.
Hall's salary has doubled in seven years since 2010-11. Three other employees at the one-school trust are paid more than £100,000.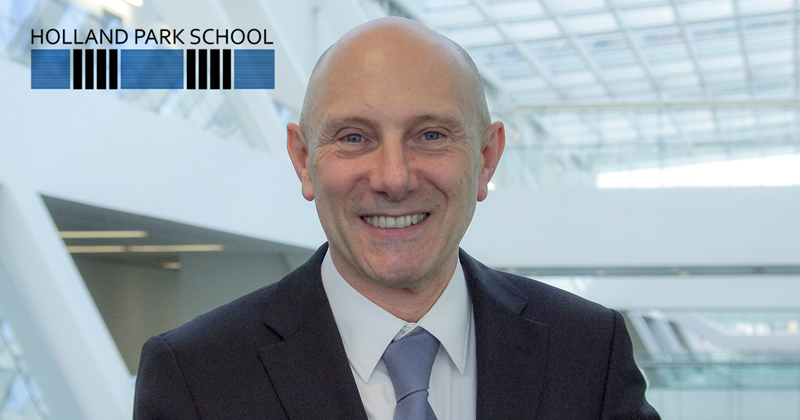 Schools Week asked for expenditure on the items following tip-offs from whistleblowers.
On the B&Q website, a 2.5-litre tin of Farrow & Ball costs up to £62. The same size of Dulux emulsion costs up to £20.
The Holland Park spokesperson said Farrow & Ball was chosen "because it is of high quality, hard-wearing and safe for children and the environment".
The school spent £2,222 in 2016-17, and £2,767 in 2017-18 on Jo Malone designer candles, which are marketed as being "defined by an unconventional sense of sophistication" and having "taste that is rarified, yet a touch audacious".
So far this academic year the school has spent £1,211, bringing the total to £6,200.
The spokesperson said the candles were used in the school's reception, during assemblies and at events "with the intention of creating a relaxing and inspiring environment for students, staff and visitors". Jo Malone candles also lasted "much longer than many cheaper brands".
"The ability to generate income and donations depends in part on the impression made by the school to visitors – creating a positive atmosphere in the reception area is important in this respect," she said.
The school spent more than £80,000 on classroom carpets and re-covering furniture at Insider Dealings, an interior design store in nearby Chiswick, including £33,288 in 2017-18 and £36,996 so far this year.
The spokesperson said the work was "necessary for the upkeep of the school" and the school sourced "reasonably priced, good-quality products with a focus on their resilience to intensive use and their longevity".
Insider Dealings is run by Sally Price, who is listed as a "friend" of the school on its website and in brochures. She praised the school for using good-quality furniture "instead of changing it every two years".
The school has also spent more than £10,300 on three school productions since September 2016, including £3,441 on this year's production of Little Shop of Horrors.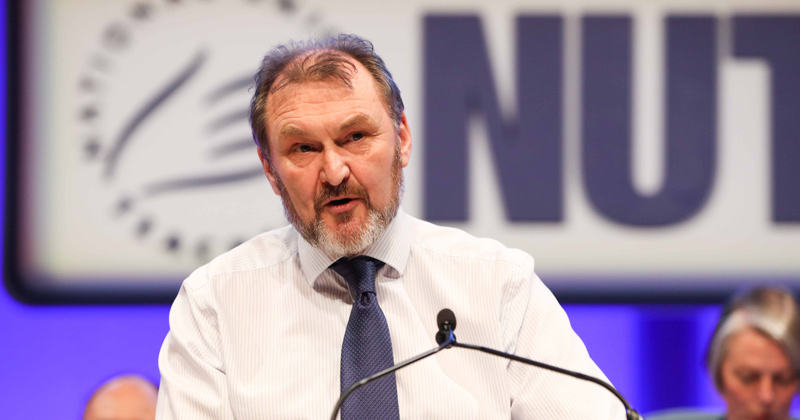 Attendance at one production each year is considered part of "directed time" for staff – pay is deducted unless they have a "valid reason" not to attend.
Kevin Courtney, the joint general secretary of the National Education Union, said it appeared there was "no scrutiny" of how academies spent taxpayers' money.
The disclosure of the spending also comes as many school leaders say the funding crisis across the sector is forcing them to cut staff, close early on Fridays and to ask parents to fund basics such as toilet roll.
The Holland Park spokesperson said: "We appreciate that current school funding levels mean the same choices are not open to all government funded schools (although many independent schools are far better funded than us).
"We regret this, but ultimately we provide the best education and environment possible for our students within our own budgetary restraints. Through shrewd budgetary management, the school is able to report annually a healthy financial position."
The school is also supported by the Holland Park School Trust, which helps to fund "student enrichment activities" and receives annual donations from "a number of established patrons, benefactors and friends", according to the school's accounts.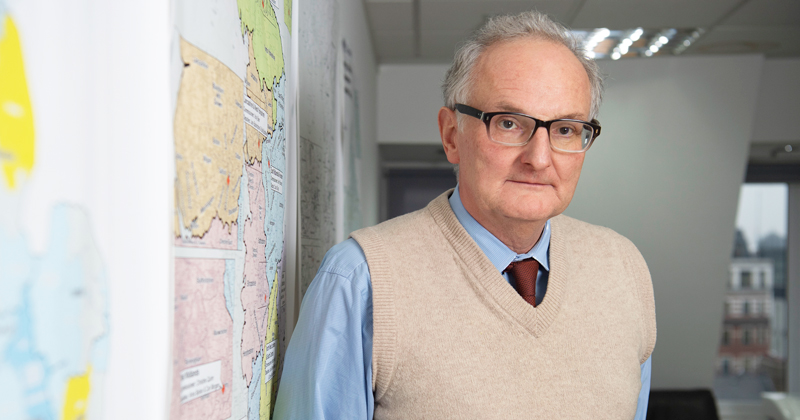 Holland Park opened in 1958 as one of the first purpose-built comprehensives, and was known as the "socialist Eton" for educating the children of high-profile left-wingers, including Tony Benn.
Michael Gove, the former education secretary, has a son at the school, while its trustees include Sally Bercow, the Speaker's wife, and  Michael Tory, the former head of UK investment banking Lehman Brothers before its collapse.
"Friends" include Simon Armitage, the poet, and Alan Bennett, the playwright.
Holland Park was one of 28 trusts issued a second letter earlier this year from Agnew demanding it justify its salaries.
In response to Schools Week's findings, Agnew said: "We take the financial accountability of all schools very seriously and will take action when necessary.
"The accounting officer has responsibility for oversight of these areas and if this oversight is weak then the department will act."
Best pupils presented with silver spoons
High achievement at Holland Park is rewarded at the annual black tie "Perfect Tense" event where, according to the school prospectus, selected pupils receive "specially designed bespoke gifts", including antique silver spoons.
A spokesperson said the spoons were part of the school's "desire to promote the importance of history, value and longevity". She said they are worth £20-£25 and did not come from the delegated budget.
Other gifts included "hand-turned wooden bowls from Norfolk" and porcelain mugs.
The prospectus describes the ceremony as "an evening of choral performance and fine words".
"The choir sings, the candles burn and the evening is infused with beauty and warmth," it said, adding: "In the early evening July sun, there is prosecco and canapes and an opportunity for adults to bask in the reflected glory of young triumph."
Progress 8 scores plunge
Although Holland Park is known for its high student outcomes, and is a common fixture in Tatler magazine's annual guide to the best state secondary schools, government data shows Progress 8 dropped last year from being "well above average" to "average".
The score fell from 0.82 in 2017 to -0.14 last year, putting it below the -0.02 average for state-funded schools.
Matthew Clements-Wheeler, chair of the Institute of School Business Leadership, said the cumulative spending "looks luxurious" and did not appear to be "adding to educational outcomes".
"I'm not suggesting for one minute that we shouldn't aspire to the very best learning environment for state school pupils. But have they solved everything else? If they seem to be drifting results wise, the money could probably be better spent elsewhere."
He said he could not "conceive of a situation" where spending so much on Jo Malone candles "would be considered a reasonable expense".
Holland Park has said the changes to its Progress 8 score were due to pupils continuing to study legacy qualifications, which were not included in the calculation.
"The school knew that this would affect its reported Progress 8 measure, but we place students' achievements first, not league tables," the spokesperson said.
Building repair costs row goes on
Holland Park's new £80 million building was completed in 2012, but its most recent accounts show the school is struggling with "significant defects" including "loose" stone panels "prone to falling off", and 17 glass breakages in a school that now has glass corridors.
The accounts said one panel had fallen, but did not specify what damage or injuries were caused.
However, the school has been in dispute with Kensington and Chelsea council over who should pay for the repair work.
When asked about what action has been taken to fix the faults, the school spokesperson said: "We ensure that any and all faults are rectified in a timely manner and liaise accordingly with the Royal borough in relation to any issues arising from the original construction.
"There have been no student or adult injuries. The building provides students with a safe and inspirational environment for learning."